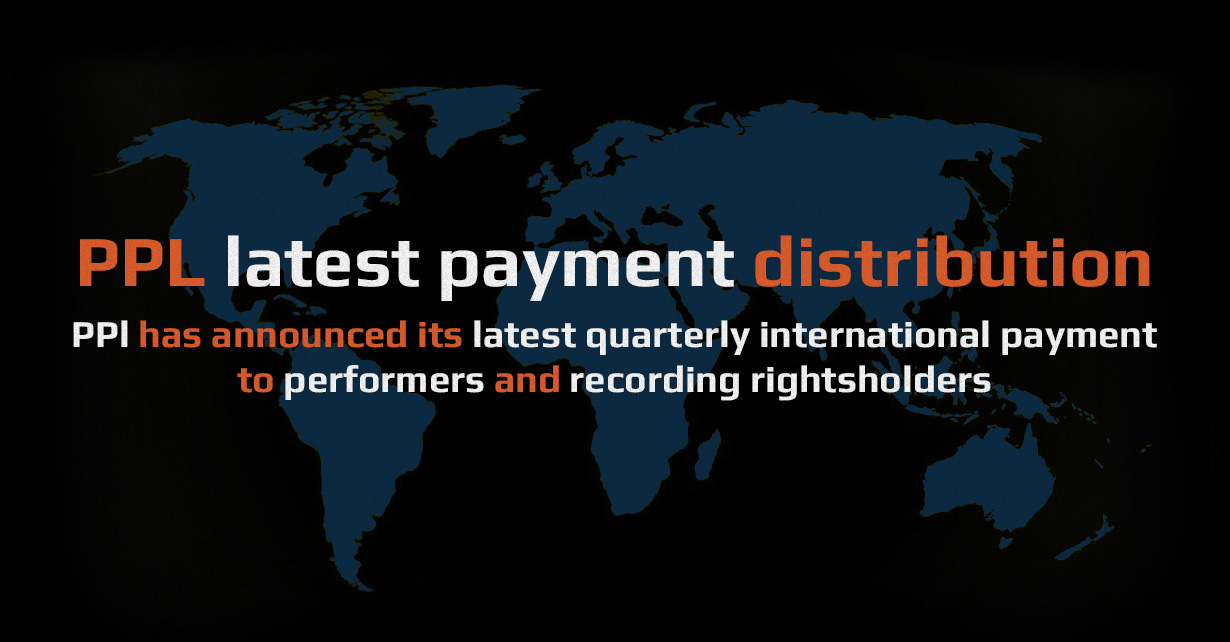 2019 PPL's June distribution
This June £118.4 million has been distributed and more than 94,000 performers and recording rightsholders paid, up from the 86,000 paid in June last year – an increase of 9%. PPL's distributions are derived from the revenues generated by the licensing of recorded music when broadcast and played in public, both in the UK and, where agreements are in place, internationally.
To ensure PPL remains agile in an ever evolving industry, the company has continued to invest in its technology infrastructure which has played a key role in helping to distribute money to more performers and recording rightsholders. Every week an average of 37,000 new recordings are registered in the PPL Repertoire Database, which now contains over 14 million recordings. To support the work that it does directly with recording rightsholders and performers, the company has developed in-house analytical tools to help make the performer line-up information on these recordings as comprehensive as possible; and work continues to be carried out to make sure that the details of the recordings used by licensees are matched to this repertoire as accurately as possible.  In addition, Music Recognition Technology is now in place in a number of pubs, clubs and bars to track the music played in such venues at a song-by-song level. This combination of repertoire scale and music usage accuracy has contributed to the scale of this distribution.
The number of countries that PPL collects music usage from and distributes royalties against has also continued to increase. By the end of 2018, 92 international agreements were in place. This distribution contains first time payments from collective management organisations in Nigeria, Georgia and Paraguay.
Peter Leathem, Chief Executive Officer at PPL said: "This latest distribution shows how effective PPL has become at paying not just well-known names; we represent session musicians, orchestral players, self-releasing artists and small independent record labels, and we are proud that more than 94,000 performers and recording rightsholders have received a payment from PPL this June."