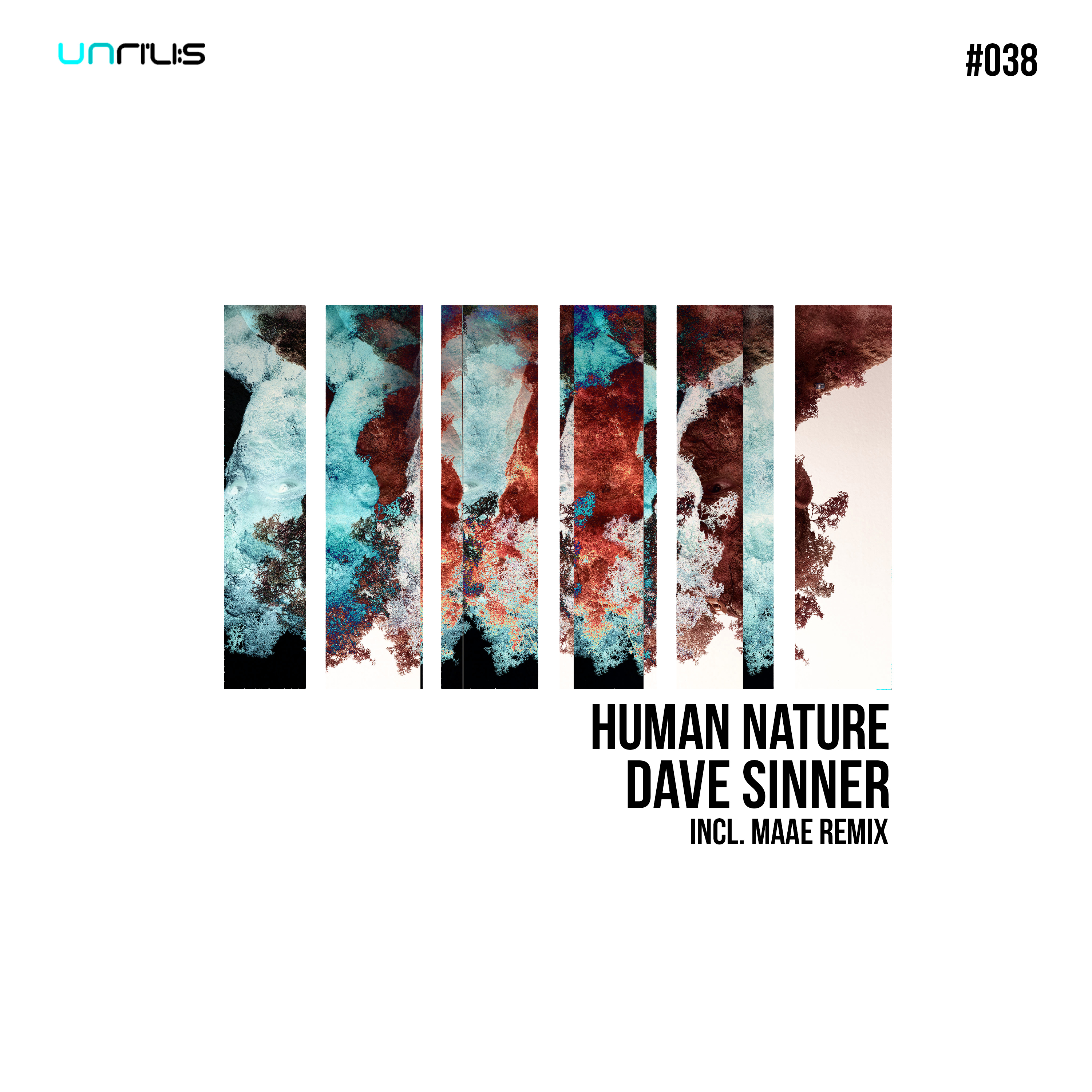 A collaboration between Unrilis and Dave Sinner
"Human Nature" marks a triumph of a collaboration between Unrilis and Dave Sinner, delivering a stellar collection of three new tracks along with a remix by the ever-impressive MAAE. Barcelona-native Sinner, is not new at Loose Club family havening released several times on sister label Loose Records, Dave has spent a lifetime fostering an appreciation for a vast range of musical genres, and the productions and DJ sets he creates speak to this variety, manifesting sounds that have been appreciated by the likes of Enrico Sangiuliano, Alan Fitzpatrick, Pan Pot, as well as crowds at Florida135, The End of the World Festival, and La Cova. Producer and DJ MAAE brings his avant garde propensities to the table with a smasher of a remix, testifying to a talent that has been recognized by Zoom Club and Blau Club and supported by artists like Adam Beyer, Slam, Joseph Capriati, and many more. "Human Nature" draws on the darker sides of experimental electronic music while bravely leaving expectations behind, all in the name of exploring new sounds that will surely be remembered for generations to come.
"Human Nature" – Throbbing like a heart at a sprint, the tireless core of this song pushes the accompanying high hats and ethereal editing into places that one cannot expect or help loving, the artist's palette rich with experimental mixes and hues that are more than welcome in a field that thrives by pushing boundaries.
"Alive" – An aura of creeping synth vibes is punctured exquisitely with classic tech drums and rhythms, taking its time to build a story that balances both intrigue and danceability, pulling from influences that climb into solid trance terrain, which only heightens an experience that is sure to immerse and delight listeners everywhere.
"Unbowed" – Darkness reigns in an arrangement that revels with shadows and murkiness, creating a structure brimming with deep basses and ghosts alike, permeated by a mastery of production and razor-sharp beats that promises to dominate any venue where the DJ is brave enough to spin this species of indulgence.
"Unbowed (MAAE Remix)" – Reaching deep into the madness and digging up a truly unique take on the source, this remix rocks the game on a bounty of precisely-timed escalations and dives, taking the reins into some deliciously unusual drum play and scary-good synth effects to deliver a truly unmissable track.