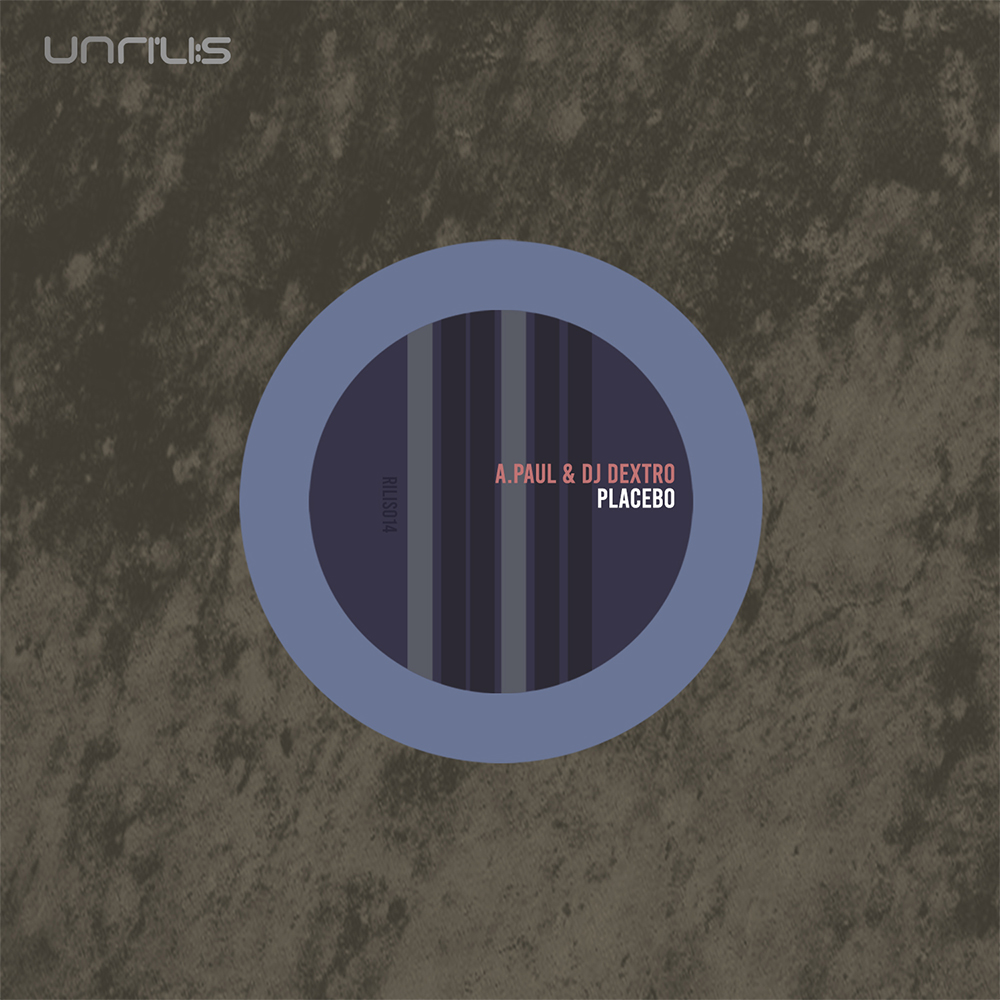 A.Paul & DJ Dextro 'Placebo' EP is Out now on Unrilis.
A.Paul and DJ Dextro collaborate on the latest release in the revitalised Rilis series from the Unrilis record label. It features five dark and industrial tracks with hypnotic grooves, analogue sounds and dystopian atmosphere.
Rilis is a highly revered classic series that was originally launched by the iconic Rino Cerrone to be an outlet for his more experimental productions. Although Rino Cerrone has since retired from the music industry, his legacy lives on and the series was recently relaunched with new music from the likes Ritzi Lee and Samuel L Session.
Collaborating regularly, A.Paul and DJ Dextro are both veteran Portuguese producers known for their joint productions on scene-leading record labels ranging from Hans Bouffmyhre's Sleaze Records to the legendary Planet Rhythm.
Both of the guys are also accomplished solo producers, A.Paul heads up the highly influential record label Naked Lunch. DJ Dextro has recently dropped tracks on labels ranging from Pan-Pot's Second State to Coyu's Suara.
"Engage" opens the release with its eerie atmosphere and fast-flowing rhythms before the chunky percussion and stripped style of "Insipido". "Histeria" is third on the release with its trippy synth line and "Vessel 52" utilises punishing claps and explosive textures to deliver a constant flow of energy. "Reducer" closes the release with its shimmering pads and Detroit-inspired synth stabs that rappel with modulation.