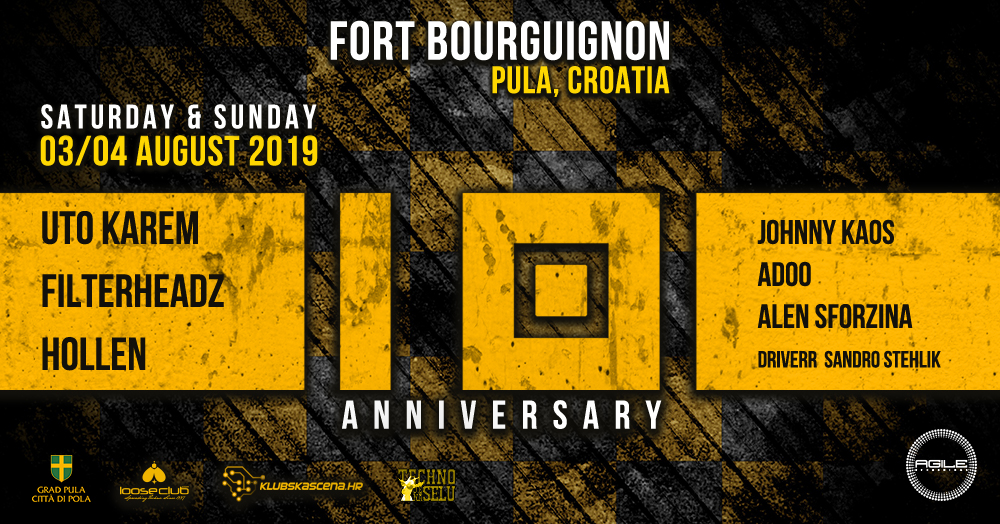 Agile Recordings celebrates 10 years of activity
TechnoJeNaSelu in collaboration with Agile Recordings proudly present the event of the summer:
Save the date August 3rd and 4th and see you @ Fort Bourguignon for a 2 DAYS celebration of Agile Recordings' 10 year Anniversary!!!
Uto Karem, Filterheadz, Hollen & Johnny Kaos, Agile Recordings leading artists, together with the renowned local artists Sforzina and Adoo and warmed up by our TJNS & Artnote DJ-s Driverr & Sandro Stehlik will make sure you have an unforgettable time. Get set to dance and rave to celebrate with us this amazing landmark!!!