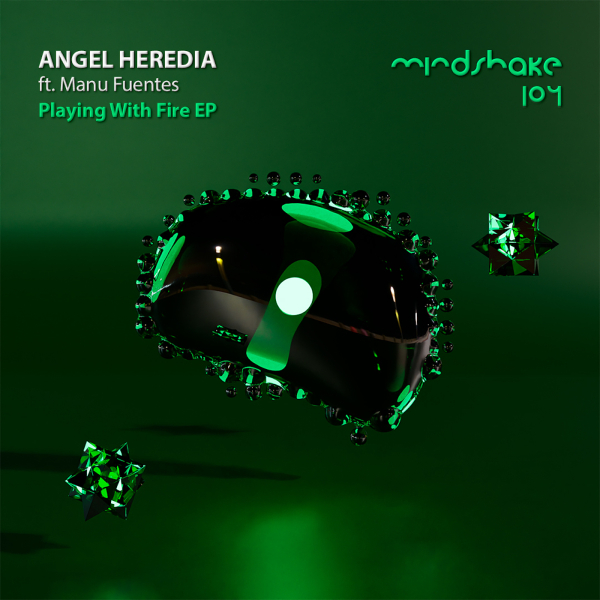 Angel Heredia 'Playing With Fire' EP is now Out on Mindshake Records.
Paco Osuna's record label, Mindshake welcomes an upbeat tech house release by Angel Heredia.

Based in Spain, Angel Heredia has a stripped back style with flowing percussion, groovy basslines and infectious vocals. He has previously featured on Mindshake when working in collaboration with Mendo and this is his first solo EP for the label.

Angel Heredia has featured on other noteworthy imprints such as Great Stuff Recordings, Flashmob, Clarisse and Toolroom. He also heads up his own record label called KoBBoK and is a talented DJ who has played at many of Spain's most prestigious events.

"Playing With Fire" opens the release with techy percussion and a slamming acid synth line that lays a foundation for a selection of hip hop style vocal samples. "Move Your Body" is a percussive track with trippy synths and a rolling bassline. "Chop Chop" has muffled vocals and liquid textures that intertwine with jacking percussion to create a party starting groove. "Manu Fuentes" closes the release with its horn stabs, rubbery bassline and explosive snare hits combined with old-school funk samples.