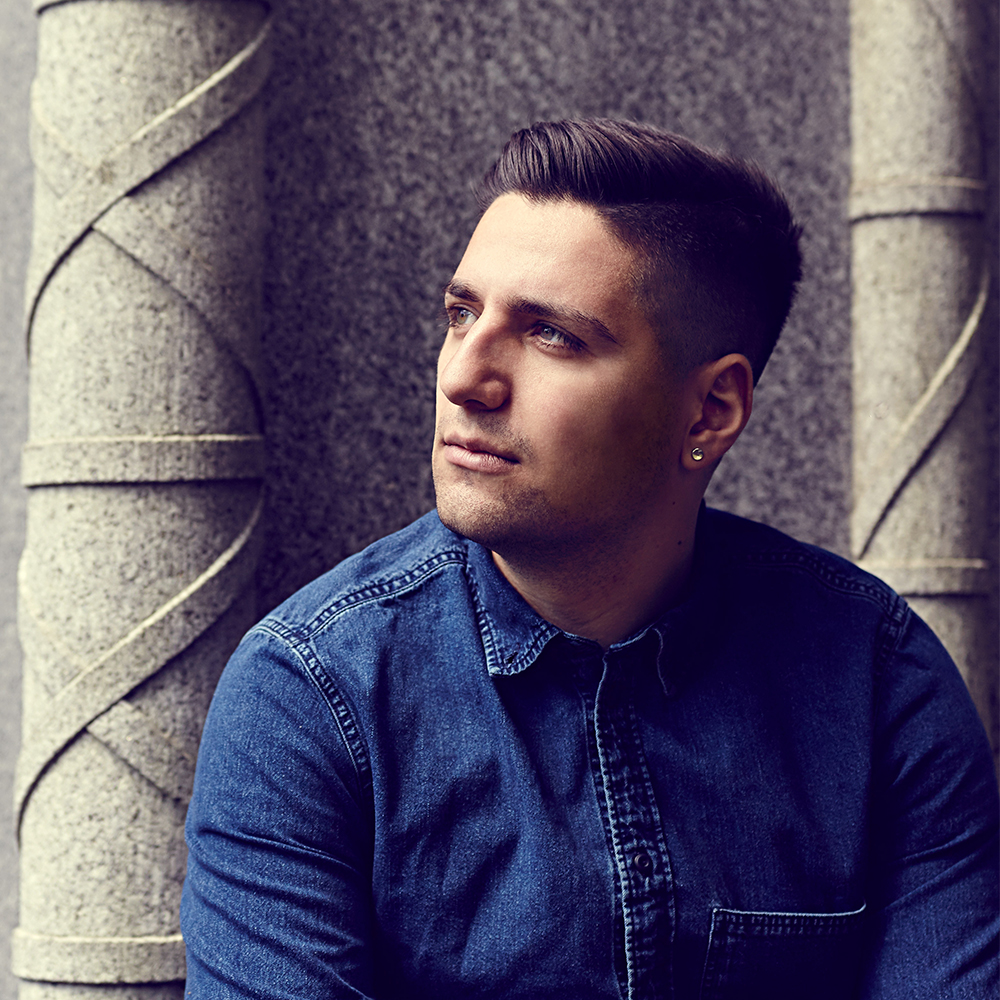 Anthony Castaldo Answers.
Born in Napoli, Italy and made a home for himself in London, UK. Anthony Castaldo shifted his focus towards music back in 2017, he has quickly built a reputation as one of the names of the future generation of techno artists, releasing music on Some Big Techno Labels including Unrilis.
Always on the hunt for new sounds to widen his soundscape, constantly evolving but remaining true to his origins, both in the studio and in the DJ booth.
One of the best Techno Releases of this year is From Anthony Castaldo and it will be Out This Friday on our Label Unrilis. So we took the chance to ask Him Some Questions and here what he said.
First tell us how life is during Quarantine and how you keep yourself busy?
Honestly I haven't done much music during quarantine, This situation didn't inspire me at all, but I was lucky to have this time off and enjoy my family
What drew you to the music industry, how did your career begin ?
I noticed since early age that music made me feel good, then I discovered electronic music and my mind blew away.

I started to produce and go clubbing when I was around 14/15 years old since then I never stopped.

Somehow producing music brings me to another dimension, no one there to watch, no one there to judge,

just me and my feelings, feels so gooooood.

Be a dj is a bigger responsibility, you need to make sure to bring people on your side,

and I have to admit that I'm always super nervous before going on stage, but after the 1st track and all these smiles everything disappears

I love doing closing sets because the crowd is already super hot and having the freedom and power to play whatever I feel like I will be able to bring them on a nice journey.
Who are your favorite artists and how do they inspire you?
I grow up listening to Adam Beyer, Richie Hawtin, Dubfire, Danny Tenaglia and many more

and after so many years they still doing well, so they inspire me to always do better and never give up but I have to say that also Enrico Sangiuliano and Kas:st inspires me a lot, their productions are next level
Tell us about your EP "Take My Body"? How did you come up with the Title? What inspired you to make the EP?
I had this loop ready, wasn't sure what to do with it, then I switched on the Microphone and I started jamming with it, after few minutes I had the vocal of Take my body ready, I guess I was having a bad day if I asked  Alien to take my body ahahah.

I had a different approach with Ephemeral, the track was basically finished but I felt that something was missing, so I asked Jessica to record something on it, She did an amazing vocal that also inspired me to add some more key elements to define the track.

Most of my music is inspired from everyday's life and I have to admit that I write better music when I'm sad or in a bad mood 🙂
How would you describe the music that you typically make?
Atmospheric and Melodic, My productions usually contain deep and Atmospheric sounds and strong melodies, but all depends on how I feel when I'm in studio 🙂
According to Anthony, what's the most Important Quality of a DJ?
I think music selection is really important for a Dj, I spend endless nights looking for new music…

A good Dj need to be able to bring the crowd where He/She wants and enjoy the trip together. I also think that is important to play music that the people never heard before, and not just music from the top charts… That's it ! easy
What did you do in your Career and will never do again?
Rush myself!!!

Did my first international gig when I was super young, and honestly, I wasn't really ready for that, and did my first release when I didn't even know what Eq or compression was… I definitely learned from my mistakes ahahahah
How do you see Techno in 10 Years from Now?
I think Techno music will become more and more mainstream

That's not a bad thing after all.
Where do you see Anthony Castaldo in 10 Years and what do we expect from you in the Future?
This is a hard one 🙂

I do not normally imagine myself in the future, I try to live the present, but I'm sure that I will keep working hard and archive some more dreams.