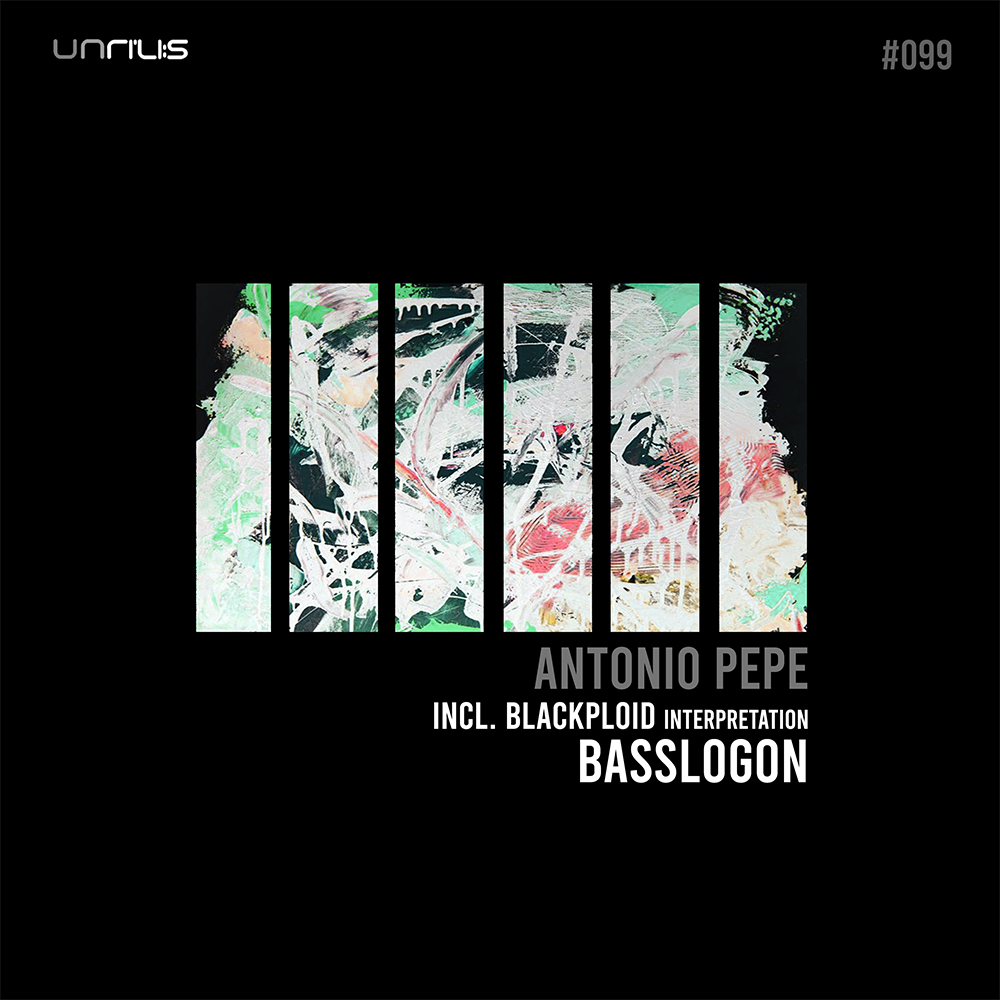 Antonio Pepe 'Basslogon' Incl Blackploid Remix is now Out on Unrilis.
A very special 99th release on Unrilis is an EP called 'Basslogon' from the one & only Antonio Pepe which includes a remix from Blackploid.
Making his debut on the imprint, Antonio Pepe is an Italian artist based in Napoli and well known for his releases on Loose Records where he first released a single on their Off Week 2016 VA compilation alongside Aaron Bessemer, Lerio Corrado and Audiomatiques among others and after that he also released an EP called Drip Texted which was played all over the techno scenes.
By making a very unique interpretation, Blackploid joins also Antonio pepe on his release; Martin Matiske aka Blackploid has releases on very important labels like Gigolo rec., Moustache rec as Martin Matiske. Frustrated Funk rec., Les Yeux Orange rec and first of all CPU rec. (Central Processing Unit rec.) as Blackploid.
Opening the release is Blackploid remix of 'Brighter' which succeeded to form a blend with a unique sound compared to the original. The original mix of 'Brighter' comes second on the list and it's more melodic than the remix. Closing the EP is the third track called 'Basslogon' with its groovy bass and percussion.