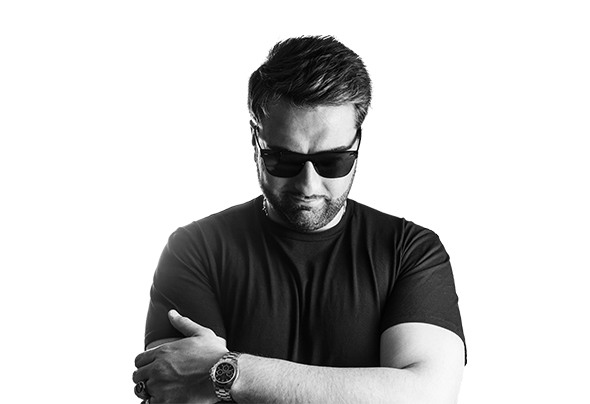 New Chapter For Aran Burn with Loose Records as he makes his Debute EP with Rian Wood called "Mind Control" is already out last Friday, So we took the chance to ask Aran Burn Some Questions and here what he said.
What drew you to the music industry, how did your career begin (and when)?
My musical passion was born at the age of 17, so lets talk about the 2000s, when at a year-end party i saw these 2 guys tinkering on 2 turntables and from that moment i was immediately in "love at first sight", that stylus that flowed on those grooves was something that made me shiver.  So in the following days i immediately bought two, and the hours i spent there every day were seriously many.
Who are your favorite artists and how Do they inspire you?
My favorite artists are Adam Beyer, Ilario Alicante e Chris Liebing.

I had the honor to playing with Ilario and Chris, and it was really a unique emotion because in my opinion what they manage to convey to the floor is something unique.

While on the production side, I admire Coyu, Pleasurekraft, Alan Fitzpatrick e Umek a lot.

Of their tracks i love their aggressiveness and hard melody at the same time, which are a source of inspiration for me.
Tell us about your EP "Mind Control"? how did you come up with the Title? What inspired you to make the EP?
Mind Control was born, together with Rian, while we were producing some tracks, we found this synth that entered in our head and then we sampled a vocal that said "Mind Control".

For "Mind Control" we used dune and machine studio for the drum, and for the basselines we used TB303.

"Taken" instead was born from a sample of an old house track to which we added acid synths with TB303.

"You Are Mine" was born instead with series of combinations with the synth serum and the drum part with machine studio.
How would you describe the music that you typically make?
The music that i produce basically reflects my mood. For a huge part my sound is based on being dark and from there born these tracks with a very aggressive kick and penetrating bass.
How can you see Techno in 10 Years from Now?
Techno, in my opinion, in 10 years i see it as in previous years, in the 90s, because technology is not only a progress but above all a regression.
Where do you see Aran Burn in 10 Years and what do we expect from DJ Jock in the Future?
Of course i see myself in the studio, always producing and working to always improve. In a nutshell, i am of the opinion that you must always strive to achieve your goals.