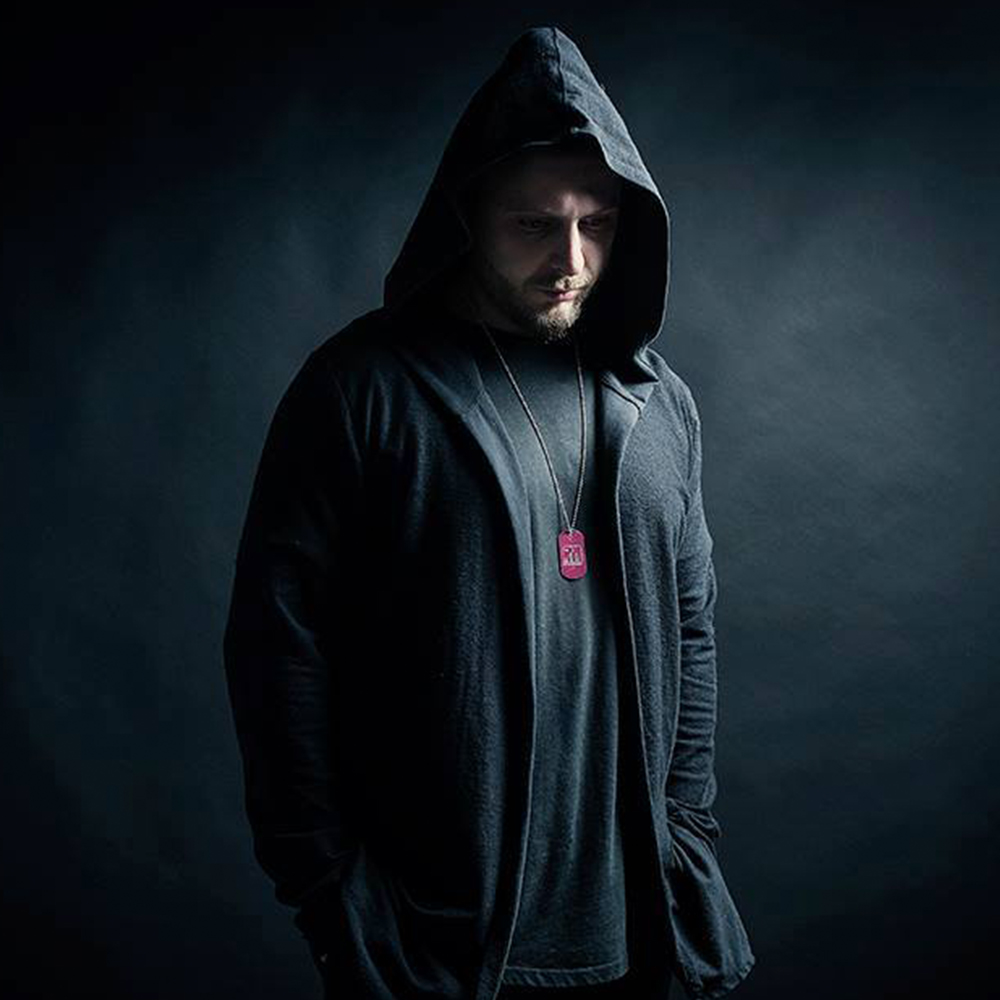 respected and admired across the techno world, courting favour with both his peers and more established heads, Canadian powerhouse Atroxx is at the forefront of a new generation of techno artists enriching the genre with fresh energy and ideas. Equipped with deep musical knowledge, an obsessive approach to production and an innately progressive mindset he has earned himself a formidable reputation as a producer.
Atroxx is about to Release His Emotion EP in Collab With Filterheadz On Unrilis. So we took the chance to ask Him Some Questions and here what he said.
First tell us how life is during Quarantine and how you keep yourself busy?
Life was not easy, It was important for me to stay creative so I began working on new projects/

alias

of synthwave and liquid drum and bass, by doing so I learned new techniques which I now incorporate in my techno.
What drew you to the music industry, how did your career begin ? How Did You Guys Meet ?

Definitely my father as he always encouraged me to be involved with music at a young age. I have been working at his music school since a young teenager and eventually started to teach there. It was only once I left my metal band "Bleeding Halo" did I turn to electronic music production. The culture in Montreal definitely has a big role as well. We take our nightlife and electronic music very seriously.
Who are your favorite artists and how do they inspire you?
I would say I have two categories of favorite artists, there are the legendary ones that never change and current favorites that change throughout the months. As for legendary, my favorites would be Slipknot, Nine Inch Nails, Led Zeppelin, Mudvayne. They would be the core value to my productions, all the aggression, and heavy-hitting. As for current favorites, Fjaak, Dawn Wall, Opal, Raito. To break it down how they influence me, Fjaak for breakbeats and synth stabs, Dawn Wall overall everything is just genius, Opal hip hop vocals and arps, Raito drums. I have so much respect for all of these artists.
What inspired you to make the Emotion EP?
The inspiration came from my inbox. Filterheadz had sent me a msg for a possible collaboration and I was honored, They have been a big inspiration throughout the years-long before I started Atroxx.
How would you describe the music that you typically make?
A release from aggression, therapeutic. I want my music to be a healing process. Something you can stomp your feet to after a hard day and leave feeling, fresh and new.
What do You like the most About Filterheadz Music?
Their percussions are always very impressive, they bring the exact energy I look for into a track and I love their drops.  As a side note they are extremely kind people to work with and very easy going. It was an absolute pleasure to work with them.
According to Atroxx, what's the most Important Quality of a DJ?
Diversity, I look to Danny Tenaglia as THE role model for a DJ. A DJ should be able to play any style of music at any time for anyone and blow their minds. A dj should be able to create a journey and the longer the journey the more diverse you can get.
What did you do in your Career and will never do again?
Drink too much during a show, Say no to label heads because of politics.
How do you see Techno in 10 Years from Now?
10 years ahead goes 20 years back. As is the case with most music, I feel like techno is gong back to its original sound, faster, more acid, more organic. Although, I will never follow the crowd.
Where do you see Atroxx in 10 Years and what do we expect from you in the Future?
With this Virus I'm hoping for the best as much as everyone else, my near future has all been canceled. I am focusing on growing my label 

Starskream

, and just pushing productions. Soon, I would like to start teaching Ableton online.

One thing I would like to add, seeing that it's a hard time for everyone, I will be giving out more free tracks as a helping hand to those who need it. It's important we all help each other as much as we can. My latest free EP is available on my Soundcloud titled "Controlled Opposition"  Consist of some heavy-hitting techno and has been supported by Maceo Plex, Spektre, Danny Tenaglia, Joseph Capriati, Markantonio, Spektre to name a few.  Wishing everyone the best of luck, and a big thank you to Unrilis.