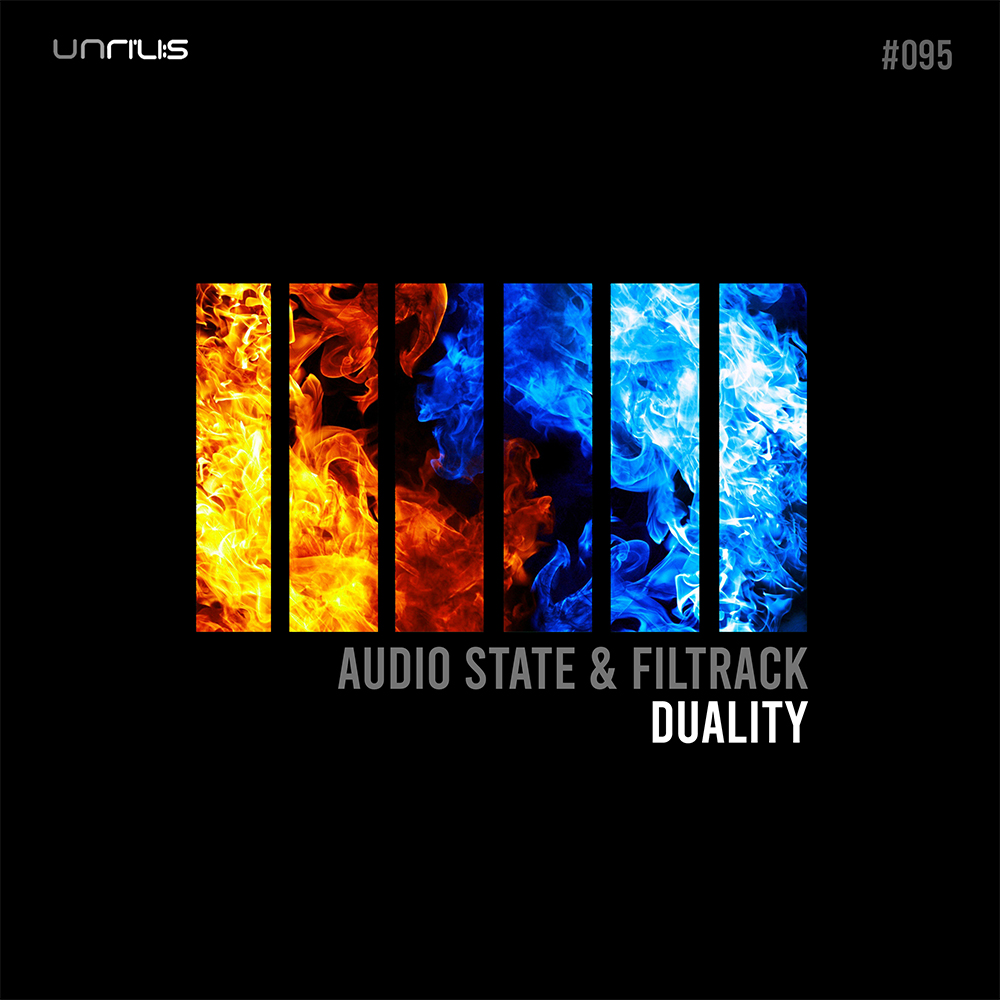 Audio State & Filtrack 'Duality' EP is Out now on Unrilis.
Unrilis is very excited to welcome for the first time Audio State and Filtrack as they make their debut EP 'Duality'.
Straight Outta Romania, we have Audio State a DJ/Producer with the aim of pushing the boundries of Techno with his unique and versatile style which combines both melodic and hypnotic. He has a rich catalog since his start on 2019 as he has released on the likes of Legend, Unity Records, Infekted and Zafer Atabey's EXTIMA.
On the other hand we have Filtrack who's just kicking off his career this year with a much darker and groovier techno, His first track release was on Tronic and then he joined AnalyticTrail for his first solo EP.
Audio State "Overthinker came out from our idea to make a banging tool track, hence the really big low end and nasty percussions, but as the word suggests, we overthought the track a lot and transformed it into a more of a peak time track. The vocal that we've added, only adds up to the general idea and name of the track. Trip in Barcelona, as the name suggests, was made after Filtrack's vacation in Barcelona. He fell in love with that city, as it was his first time there. When he came back to Bucharest, he wanted to make something that would remind him of that sweaty weather and the beautiful trippy architecture. So he did a hypnotic & trippy polyrhythmic synth with a huge & sweaty low-end. That's how this track was made".
Audio State "Collaborating together was really fun and inspiring because we are best friends and we had tons of ideas for the tracks, but everytime each one of us knew when to let go and when to say something, so i would say that the process of working together was really smooth. It's fantastic to see how 2 different points of view merge together into becoming a final product. We can't wait for our next EP together."