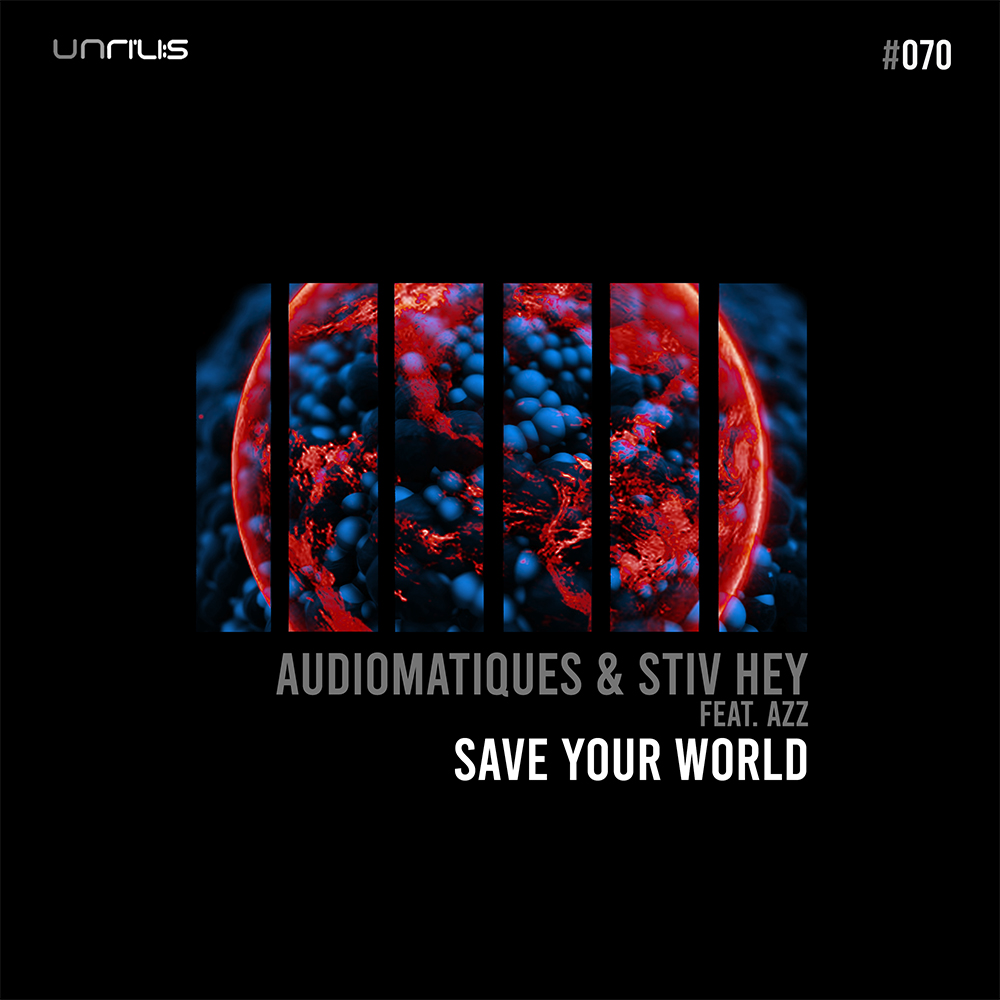 Audiomatiques & Stiv Hey "Save Your World" is Now Out on Unrilis.
Unrilis kick starts a new year of releases with a collaboration from Audiomatiques & Stiv Hey who have individually worked with other imprints such as Codex, AnalyticTrail, Respekt Recordings, Octopus, Set About and Tronic.
Both also talented solo artists that previously collaborated on a track that Unrilis featured on a VA release, and its success has led to the guys once again joining forces, but this time for their own solo release.
Audiomatiques is an Italian artist who is part of the Neopilitan techno movement that has been dominating dancefloors, and Stiv Hey is from the Italian city of Milan. Both of the guys are popular DJ booking in their home country in addition to regularly playing events in other parts of Europe.
The single track titled "Save Your World" is a masterful production with powerful vocals that show off the guys studio prowess. Dark and stripped back, the pounding kick drum and atmospheric synth build tension until the unleashing of the trippy vocals. Hints of euphoria and stabbing melodies add to a compelling suspense that's perfect for peak time plays.
Their is also an acapella of the vocal for those who wish to get creative in their DJ sets.