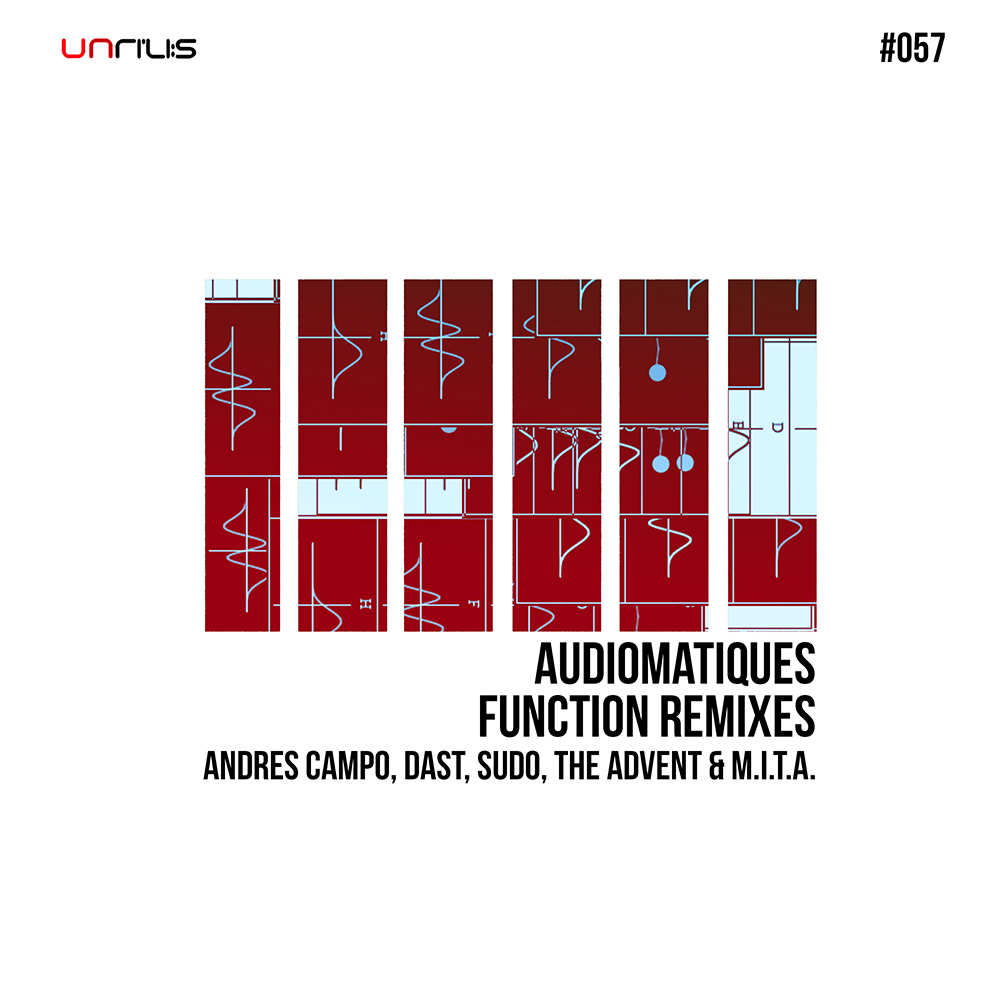 Audiomatiques Wraps Up This Decade with Massive "Function Remixes" on Unrilis.
Audiomatiques has released many times on Unrilis, but also boasts tracks on Codex, Octopus, Respekt and AnalyticTrail. This EP features new remix versions of "Function" that's a track taken from Audiomatiques' last EP on Unrilis, which became an underground hit due to the infectious melody of its acid lead synth.
First of the remixes is a collaborative effort from influential techno icon The Advent, and exciting new talent M.I.T.A. Their industrial edged rework has frantic energy and high velocity rhythms perfect for maximum impact on the dance floor.
Second of the remixes comes from Andres Campo His electric remix has bleeping tones and eerie atmosphere cut by the relentless pounding of a heavy kick drum.
Dast (Italy) provides the third remix. Fizzing percussion, pulsating basslines and morphing acid are at the core of his trippy remix that ramps up with swelling tension unleashed in a fast and furious style.
Japanese SUDO's close the EP with a stripped back and understated remix lead by claps and stabling synths.