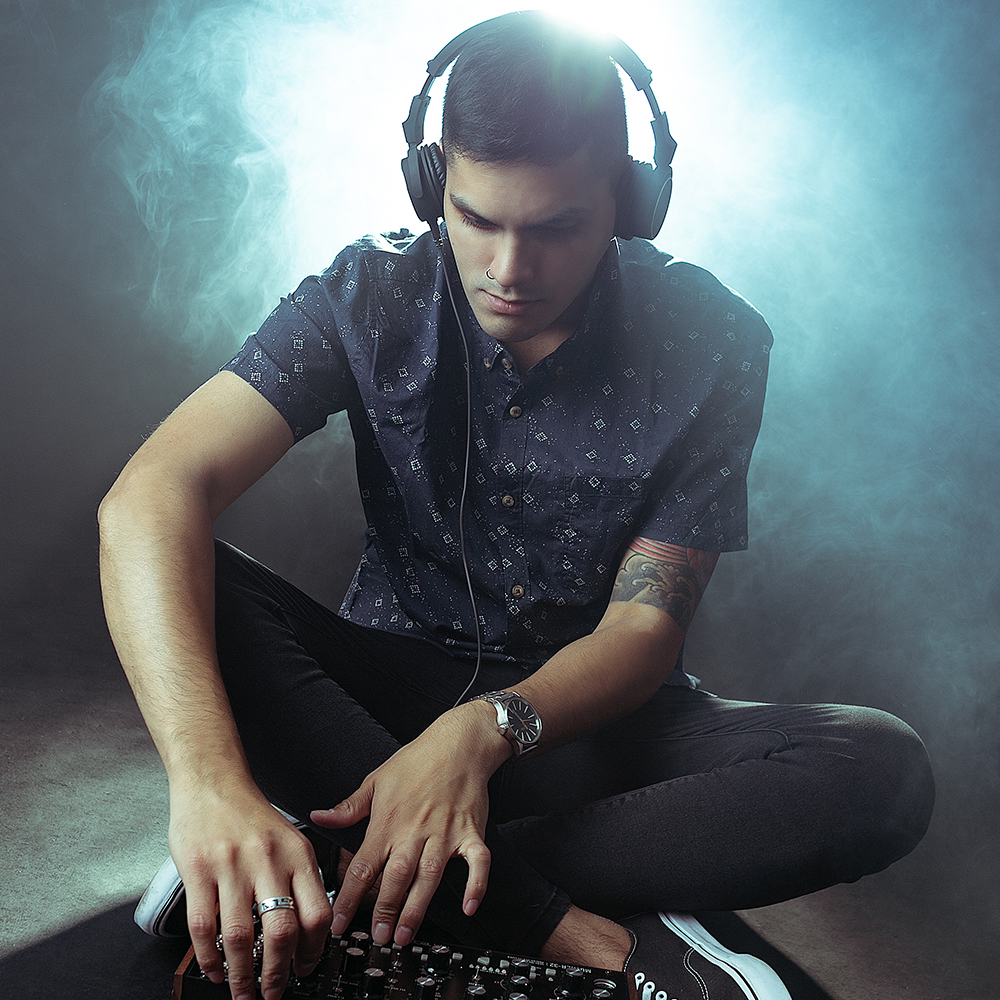 Originating in Buenos Aires – Argentina, Bertzi has been producing from a very early age, harnessing his skills through his love for rhythm and high caliber electronic music.
He has further developed his unique yet melodic style to the underground techno scene with tracks heavily influenced by his life experiences. Signing on labels such as Unrilis, Loose Records, Funk'n Deep, IAMT and Renesanz, Bertzi has already made a huge impact on the circuit which also secured him a place in the top 17 Beatport sales recently
These achievements have warranted the young and talented producer the support from pioneering artists like Ida Engberg, Spartaque, and UMEK, to name a few. 2020 marks the next chapter of Bertzi, marking him as 'one to watch' and a key player in current techno affairs worldwide.
Joined by Bertzi Today as he will release His "Music Save My Life" EP On Our Label Loose Records. So we took the chance to ask Him Some Questions and here what he said.
First tell us how life was during this 2020 and how you kept yourself busy?
The truth is that this 2020 is being a bit difficult but I have many positive things to rescue! I grew a lot with music this year and I was able to sign on good labels such as Loose Records and Unrilis. In fact, it was a goal to achieve since I started producing, I think that if you work hard for what you want, sooner or later everything comes and you never have to give up!

To keep busy I spend doing some music when I feel like doing it, I play a lot on the PS4 "PlayStation", I exercise and something important for me is that I was able to play basketball again, I love this sport, it is my ground wire!
What drew you to the music industry, how did your career begin ?

To start off right, it all started because my sister listened to music in her room, various genres including electronic music on a radio called Energy. At a young age, I asked her to record music on cassette so that I can have it for myself. Then I began to experiment until I got to Dj Lethal (House of Pain, Limp Bizkit), I was fascinated to see how he did scratches or to see how he played with Roland's MPCs in videos like Faith, My generation, Behind Blue Eyes. I wanted to be a DJ in a New Metal band but everything changed when I started listening to electronic music at night on the radio when I was about 14 years old. At dawn the radio sounded Trance, progressive, and I met producers like Tiesto, Paul Van Dyk, Deep Dish, Nick Warren, Sasha, Hernan Cattaneo and I swear it gave me goose bumps when listening to those well-traveled melodies then I said: I want to be Dj and create my own music, I want to transmit that energy to people! . It is going to sound strange but I remember having dreams where I produced music in my head, maybe it is a product of having fallen asleep listening to the radio.

My career started well in 2016, I knew a bit how to work with Ableton but I didn't understand much and it started quite late because I liked to go out a lot at night and go to parties until I started having panic attacks, that's when I had to stop and focus In doing productive things in my life, I began to internalize with ableton and did an initial production course at Arjaus, a school of Electronic Music in Buenos Aires. From there I didn't stop!!
Who are your favorite artists and how do they inspire you?
It is difficult to choose between so many artists, because during my adolescence I listened to too much music and to great bands, which marked me, Nirvana, Deftones, Korn, The prodigy, Underworld, Chemical Brothers. As you can see I have a very wide taste, but if I can tell you where I chose my current style to produce and mix, it all started in 2011 when I started listening to Dubfire and Adam Beyer's radio, I loved what they did, I got into to investigate the artists of their labels and see where they signed, that's when I met Loose Records and Unrilis, one thing led me to another. Obviously I started producing a few years later but it was that moment where I realized that my style was down that road!
Tell us about your EP "Music Save My Life"? How did you come up with the Title? What inspired you to make the EP?
The name was not difficult, whenever I can I try to leave a trace of my life on a track, the name is because I think: bad or bad thanks to my panic attacks (although I hate them) I was able to mature, I began to produce and set goals in my life to get there. Music is one of my pillars to continue day by day, I don't know if I will achieve something with this but at least I know that I try and I will not think about tomorrow, what would have happened if I had not tried! . What inspires me the most when making an ep is to be able to reach my goals, then each track has its history but this ep is very important because as I said before I worked hard to get to Loose Records, it was the first goal that I put in my career. That means with the next ep that I start doing I will have this inspiration not to lower my arms.
How would you describe the music that you typically make?
Wow, inventing a proper name would be a freestyle, traveling and powerful. But with real words it would be a modern Techno, going from the melodic and sometimes to the raw, depends on what I achieve when producing.
According to Bertzi, what's the most Important Quality of a DJ?
I think that he has to be a good producer, Respectful, humble and have good energy to infect the public!

Djs we can all be but we have to stand out from something to be different!
What did you do in your Career and will never do again?
What I did and stopped doing was to stop giving away my music, at first I signed with all the labels that asked me to do and I did not see a growth in myself, it took me a long time to realize it and I 'I do not say it belittling the labels . Until I sat down and said: If I want to progress, it's time to focus on my goals and not get out of the way.
How do you see Techno in 10 Years from Now?
I think it is mutating as it has been doing so far, the music and the producers change all the time. I think it is key to the evolution of music, we may like this evolution or not, but it happens and it keeps happening!
Where do you see Bertzi in 10 Years and what do we expect from you in the Future?
I hope to continue growing and position myself among the best DJs, producers worldwide, obviously also traveling and sharing my music with the public. Like I said before, you never have to give up 🙂