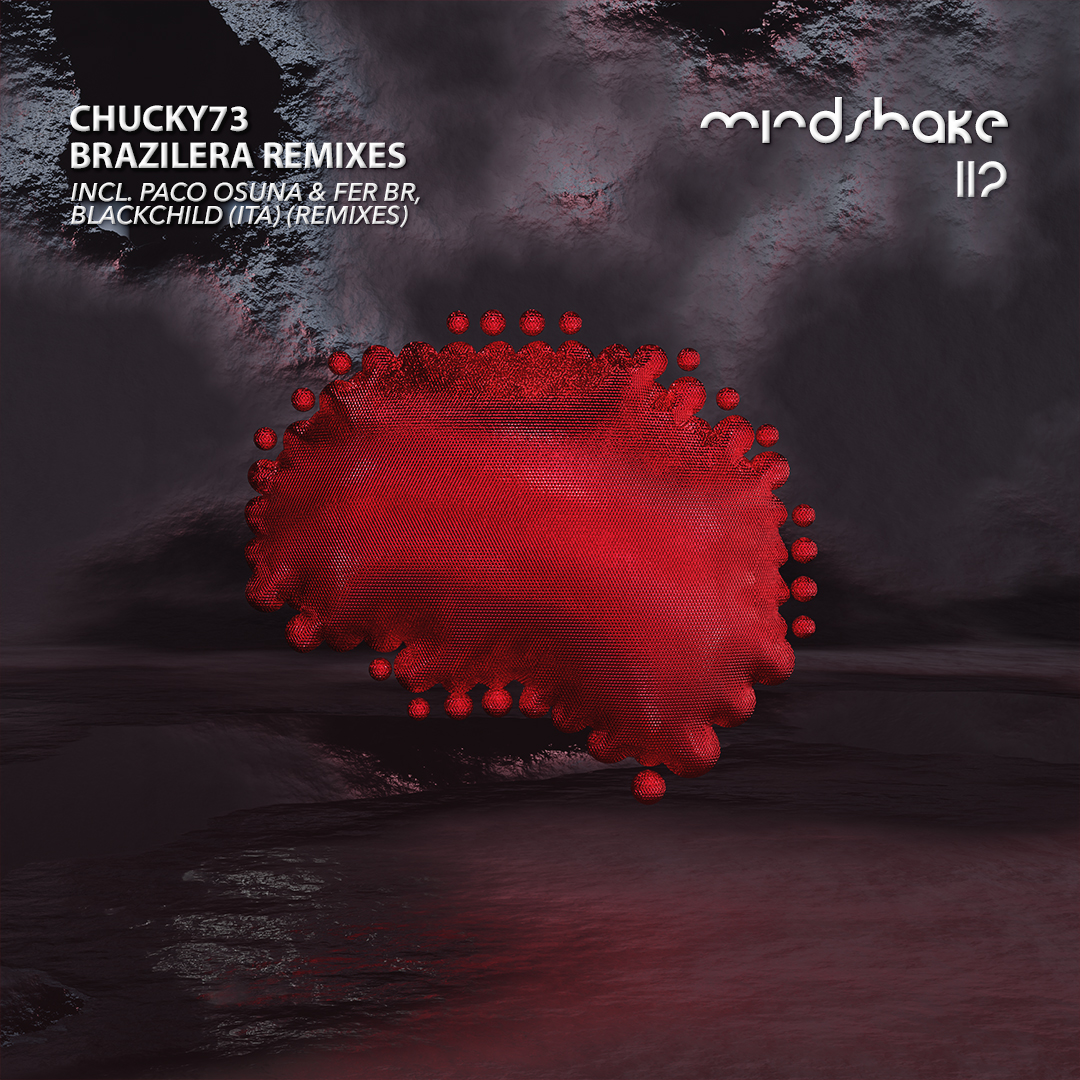 Chucky73 'Brazilera' Remixes is now Out on Mindshake Records.
Paco Osuna's record label, Mindshake presents a special release featuring tech house remixes of a hip hop track by Chucky73 called "Brazilera." The remixes include a collaborative version by Paco Osuna and Fer BR, plus a solo rework by Blackchild (ITA).
One of Spain's most iconic DJs, Paco Osuna is known for having an eclectic style that ranges from house to techno. Not only has he travelled the globe as a headline DJ, but Paco Osuna is also a highly respected producer who boasts chunky tech house releases on imprints such as Defected and Moon Harbour, plus slamming techno productions on labels like Drumcode.
Fer BR is a Spanish artist who's a regular collaborator with Paco Osuna, but he also boasts solo productions on labels including Dirtybird, elrow Music and Truesoul. Similar to Paco Osuna, Fer BR also produces an eclectic range of styles, and he has been a regular feature of Mindshake.
Blackchild (ITA) is an Italian artist who is well known for his jackin' tracks on labels ranging from Hot Creations to Solid Grooves Records. He is a highly respected producer who has featured on numerous Mindshake releases, and he makes a return with this stunning remix.
Chucky73 is a Hispanic MC whose track "Brazilera" is a low-slung slice of hip hop with a booty shaking groove. Paco Osuna and Fer BR's remix focuses on the upbeat energy of chunky percussion that's sequenced into fast-paced rhythms and layered with a rolling bassline, creating a new tech house backing track for the original's vocals and melody. Blackchild (ITA)'s version layers snippets of the original's vocals and melody over a new backing track with a raised tempo, flowing percussion, and a rubbery bassline that's infused with funk.