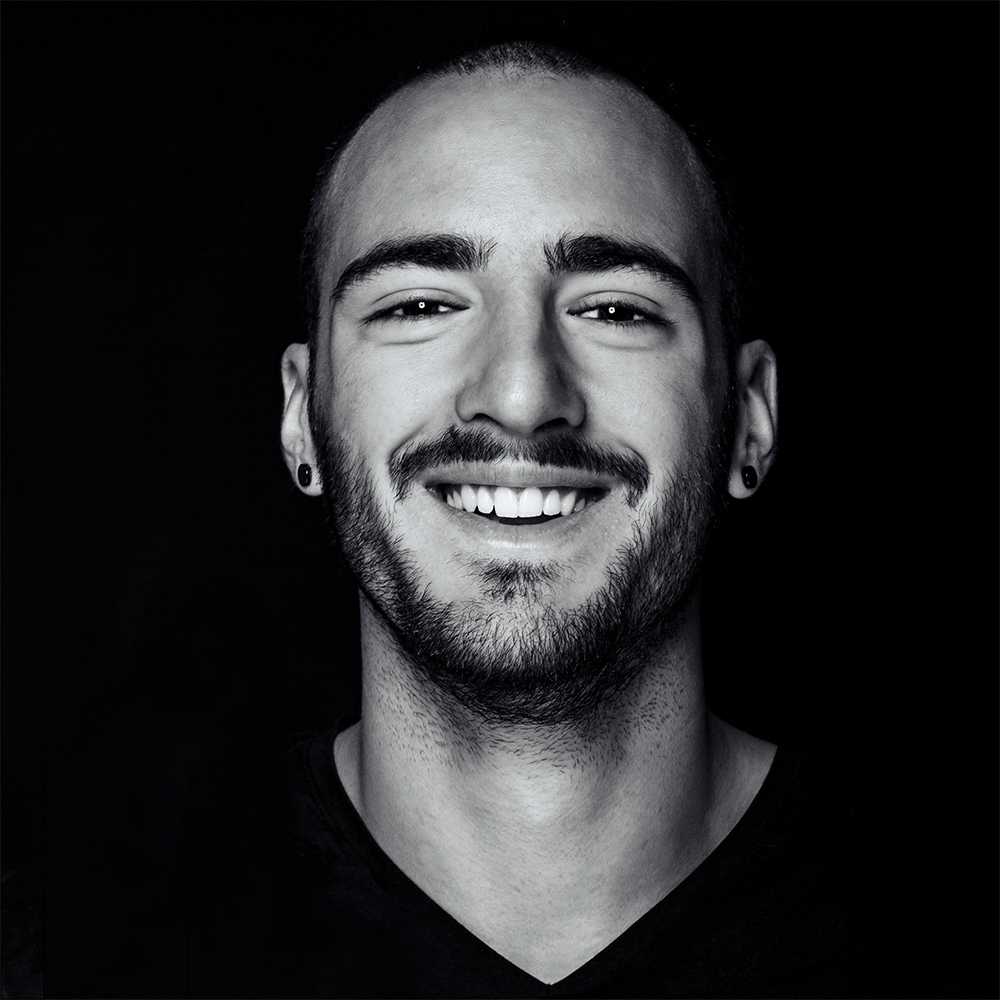 Ever since he was a child, Vladimir Drndarevic, now widely known under the name of D.R.N.D.Y
At the end of 2013, Vladimir made a decision in paving his own way in the music business by starting his DJ career But, since his creative side couldn't have been expressed  truly just through DJing, he decided to take his chances  in the music production. Persistence, dedication and love  toward electronic music were, and still are,  a great help when it comes to creating his well known and  unique style that his is presenting up to this day.
A New Chapter For D.R.N.D.Y as he is set to Release his EP "Iridescent" On Our Label Loose Records, So we took the chance to ask Him Some Questions and here what he said.
First tell us how life is during Quarantine and how you keep yourself busy?
Well sometimes is very easy, sometimes is very hard. But its important to stay with clear head and do what you love.
Music is what helped me a lot, it is something that fulfills me and something that inspires me.
What drew you to the music industry, how did your career begin (When was the exact moment you felt like it's time to be a full time Artist and DJ?
I think that is something from my inner being, i've been in love with Music My Whole Life. From my first memories i remember my father used to play for me music every night before sleep.
And it wasn(t some Lullaby music, he played me Queen, Billy Idol, Dire Straits, and a lot of rock & pop music from my county – Serbia.
When i was in 6th grade i remember i started to listen some house music, after that rap & hip-hip came and somewhere around my 19th birthday i heard some techno music and I immediately fell in love with it.
I first started djing and after month and a half i was thinking "Why i can not make this".
Sat down and searched on google, i found FL studio and started learning the DAW.
After 4-5 months i had my first release, it was not good like my releases today but it gave me wind in my back.
And here i am today 7 years later releasing music on some of the finest record labels for Techno.
Who are your favorite artists and how do they inspire you?
I never had only one favorite artist, i always have few of them and they constantly change.
For now i realy admire work from some of the young producers such as Space Motion, SAMA, Dave Sinner, but ofc Alan Fitzpatrick had big impact on my music and my style of techno.
Maceo Plex also for me is one of the biggest genius in this game.
Tell us about your EP "Iridescent"? How did you come up with the Title? What inspired you to make the EP?
Well i wanted to have one really melodic track and one groovy. So DNTSTP is groovy one and Iridescent is melodic, Iridescent is inspired by some old productions of Alan Fitzpatrick and DNTSTP just came to me when i found that vocal sample.
How would you describe the music that you typically make?
Vocals, Synths & Passion
How do you see Techno in 10 Years from Now?
Where do you see D.R.N.D.Y in 10 Years and what do we expect from you in the Future?
In my studio mixing music or touring around the world.

My big desire is to mix rap, pop, rock, trap, etc…