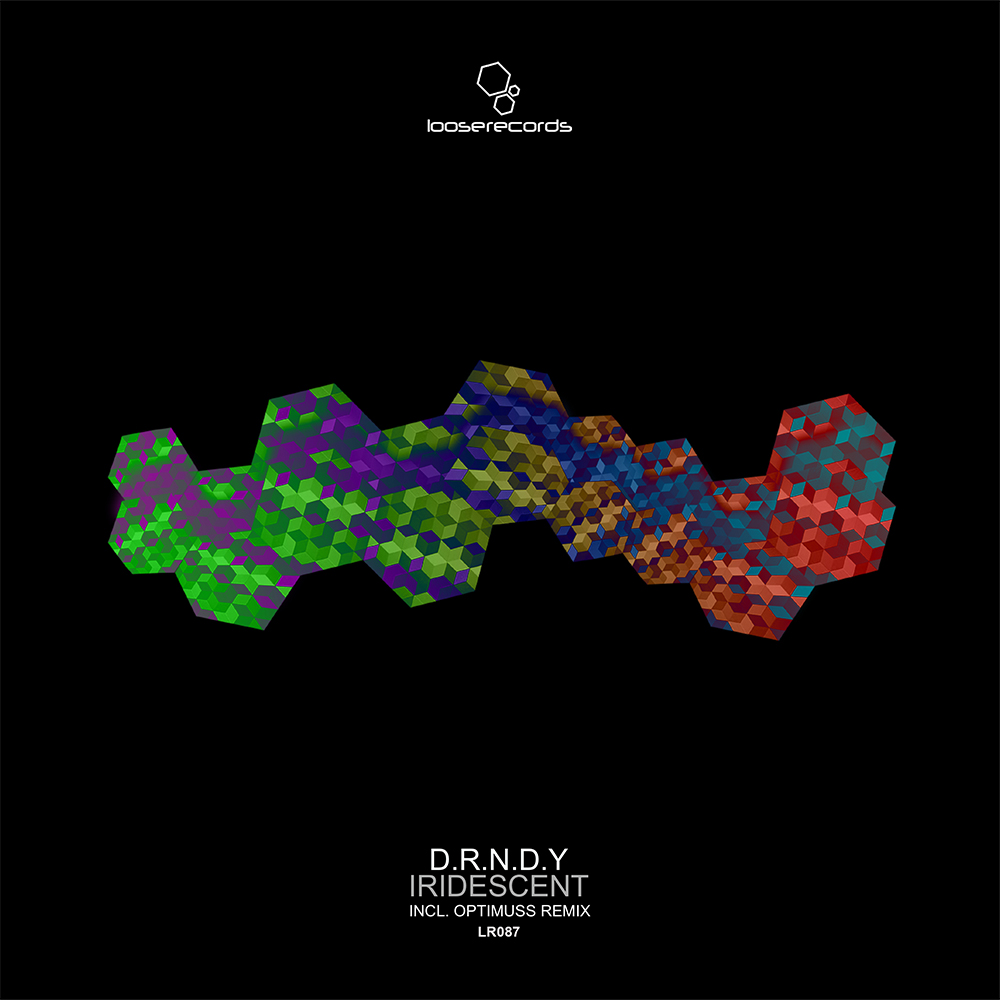 D.R.N.D.Y's "Iridescent" EP is Now out on Loose Records.
D.R.N.D.Y is next up on Italian label Loose Records with two original tracks in the same hard-hitting techno style he has released on other labels such as Spektre's Respekt Recordings, Sasha Carassi's Phobiq and Durtysoxxx's Funk'n Deep.
Alongside the two original tracks there is also a remix from Russian artist Optimuss who has featured his dark and driving style of techno on imprints including Noir's Noir Music, Christian Smith's Tronic, Coyu's Suara and Metodi Hristov's Set About.
The EP opens with the original mix of "DNTSTP" and its pounding kick drum that underpins stabbing synths and a commanding vocal sample before the building tension of the brooding breakdown. "Iridescent" is second of the originals, and its twisted euphoria and rattling percussion fuse with dark atmospherics to create a compelling dance floor experience.
Optimuss closes the release with his remix of "DNTSTP" that is a more aggressive version with extra top-end percussion. This dark and intense remix swaps the originals lead synth for a pulsating alternative adding a frantic energy that erupts with devastating force.