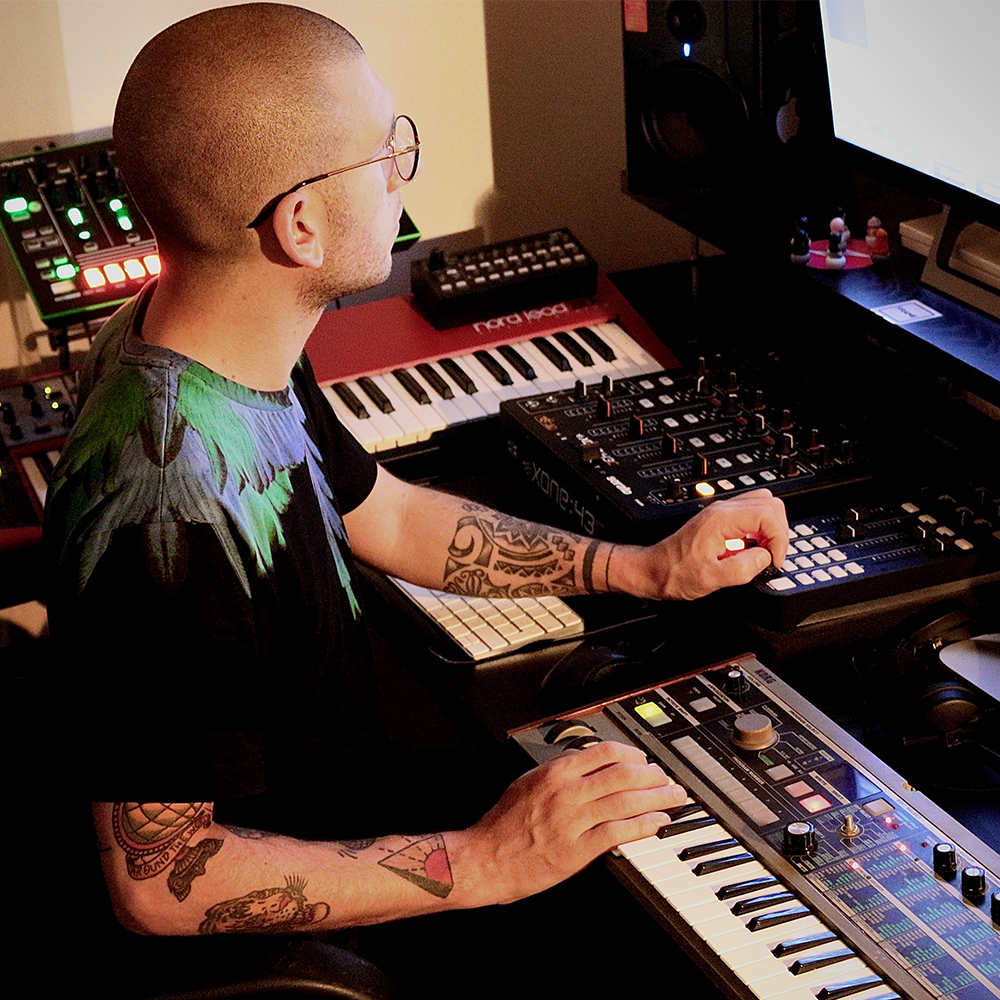 Italian born producer Dangeli grew up in the picturesque city of Gela in Sicily involved within music since early days. Aged-8 took his first piano lessons motivating himself to encourage music as life passion. Since 2005 Dangeli improves dj skills to get massive support across the bests clubs on Sicily island as VOLA, TAIT U', T HE END, MARABU', MERCAT I GENERALI, MERIDIAN proposing a key style to perform distinctly in the nightlife.
Joined by Dangeli Today as he will release His "Signal" EP On Our Label Loose Records. So we took the chance to ask Him Some Questions and here what he said.
First tell us how life was during this 2020 and how you kept yourself busy?
Well, this is a very good question. This year is not easy, for anyone, in particular for the artists' world, which is one of the most affected sector by the virus. It's not simple, in that conditions, stay focused and try to keep your mind off the problems. Basically, it's not easy because we can't play our music, and do what we love to do, and absorb energy by the people who have fun because of your music. But the most important thing is to be strong, to be patient and positive. This mood can help you to keep feeding your inspiration and don't lose your concentration.
What drew you to the music industry, how did your career begin ?

I met the music when I was six and I went to piano's lessons: this was the start of my passion for all kind of music in the world. My first approach with electronic music, instead, happened later, when I was twelve, and I decided to create my own tracks thanks to many of radio programs in which I listened my first techno and house's tracks, that inspired me.
Who are your favorite artists and how do they inspire you?
I like many artists, but Daft Punk are, for me, the best, because they was able to convert the electronics' music from something for the few to something popular.
Tell us about your EP "Signal"? How did you come up with the Title? What inspired you to make the EP?
I was inspired to choose this title, "Signal", for the situation that we are living. This is a demonstration, a signal rightly, that we are here, even if we are in a very difficult phase. We are ready to get back, for us, for our passion and for the music, better than before.
How would you describe the music that you typically make?
I can't describe my music with a single word. I like to combine articulated melodies with simple drum.
According to dangeli, what's the most Important Quality of a DJ?
Good question. Passion, commitment and the ability to comprehend the dancefloor, keeping your djs identity.
What did you do in your Career and will never do again?
I have no regrets. I try to do the best I can to achieve my goals. I wanna better myself. This helped me to receive good feedback by some of the best Djs in the world. I think it's very important to be very down – to – earth, always.
How do you see Techno in 10 Years from Now?
Sadly Techno music, in this past few years, has lost his roots and has become a business stuff. I hope, in the next 10 years, people rediscover the pleasure of listening and making music just for the music, and not for what surrounds the music.
Where do you see Dangeli in 10 Years and what do we expect from you in the Future?
I still want to make music, go around the world where I want my tracks will be listened.