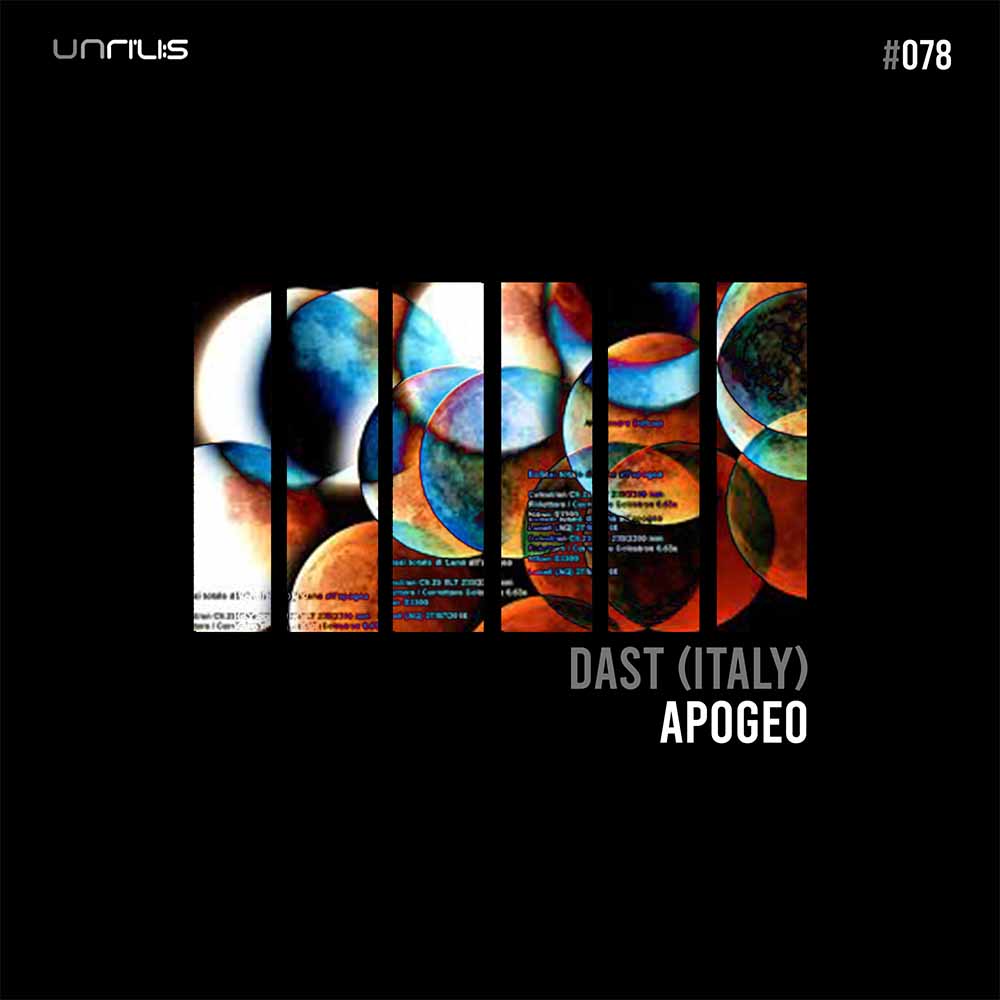 Dast (Italy) is Back on Unrilis for a Brand New EP.
Dast (Italy) follows up his previous label smash, 'Glorious', with a fresh four tracks selection for Unrilis EP called 'Apogeo'.
Dast has a very rich catalogue that he has built over the past 10 years as he previously worked with highly respected imprints such as Etruria Beat, Cocoon, OFF Recordings and also Suara.
Apogeo Release is a perfect show of Dast's Style and signature of techno music, thumping kick, ambient synth and groove. Energetic rhythms powered by frantic synths and psychedelic vocals.
Dast: "APOGEO The main title starts with an energetic modular sound (ARP2600) joined by a magical groove, The second original track DIFFUSION NETWORK, is a mix of roland 909 combined with the distorted sounds of prophet. The ep closes with NAMMORA which represents the maximum expression of berlin techno melodicity."