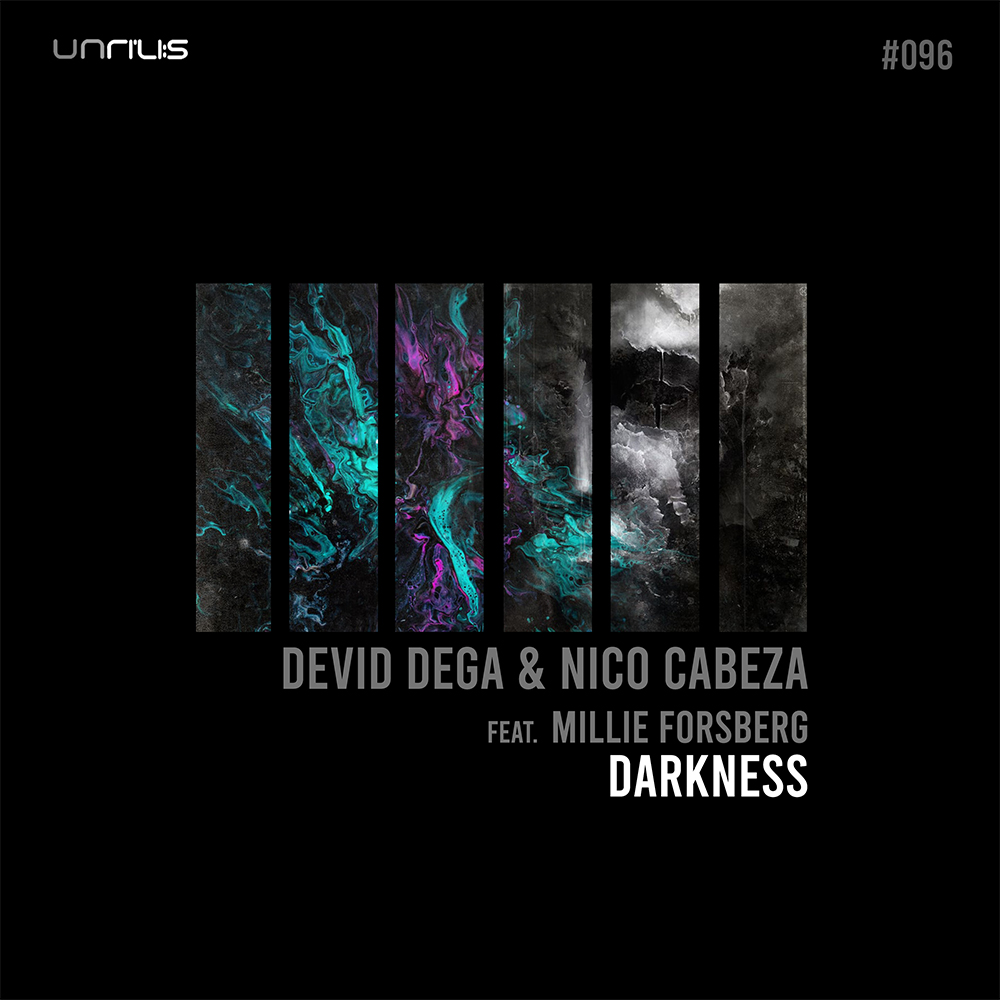 Devid Dega & Nico Cabeza 'Darkness' EP Feat. Millie Forsberg is Out now on Unrilis.
Up next on Unrilis a collaboration debut EP from Devid Dega and Nico Cabeza under the name of ''Darkness'' which features vocals from Millie Forsberg.
Devid Dega is an Italian Producer & DJ since two decades now, he has a very rich catalog of music released on the likes of Say What?, Tronic, Phobiq, Agile Recordings and  Loose Records to name few.
On the other hands, Nico Cabeza is an Italian Artist as well, based in Berlin and same as Devid, he has shown his love for music since a very young age. Nico has also a very rich & versatile Catalog of records released on the likes of Legend, Gain Records, HE-ART and Renesanz among others.
Both artists have a powerful & driving style of techno which get you move your body in the dancefloor and this is easy to spot on the release they have delivered through the power of sounds of Darkness EP.
Nico Cabeza '' I remember we started to work on this longtime ago, when the track was ongoing I was in Berlin with Millie and I asked her to make some vocals on a track. She was excited to do and after some minutes in a bar, I took a paper and wrote down the lyrics, days after we recorded the vocals and sent them over to Devid in Italy''.
Nico Cabeza ''me and Devid met years ago and we were always looking for doing something together! So this collaboration was something natural''.