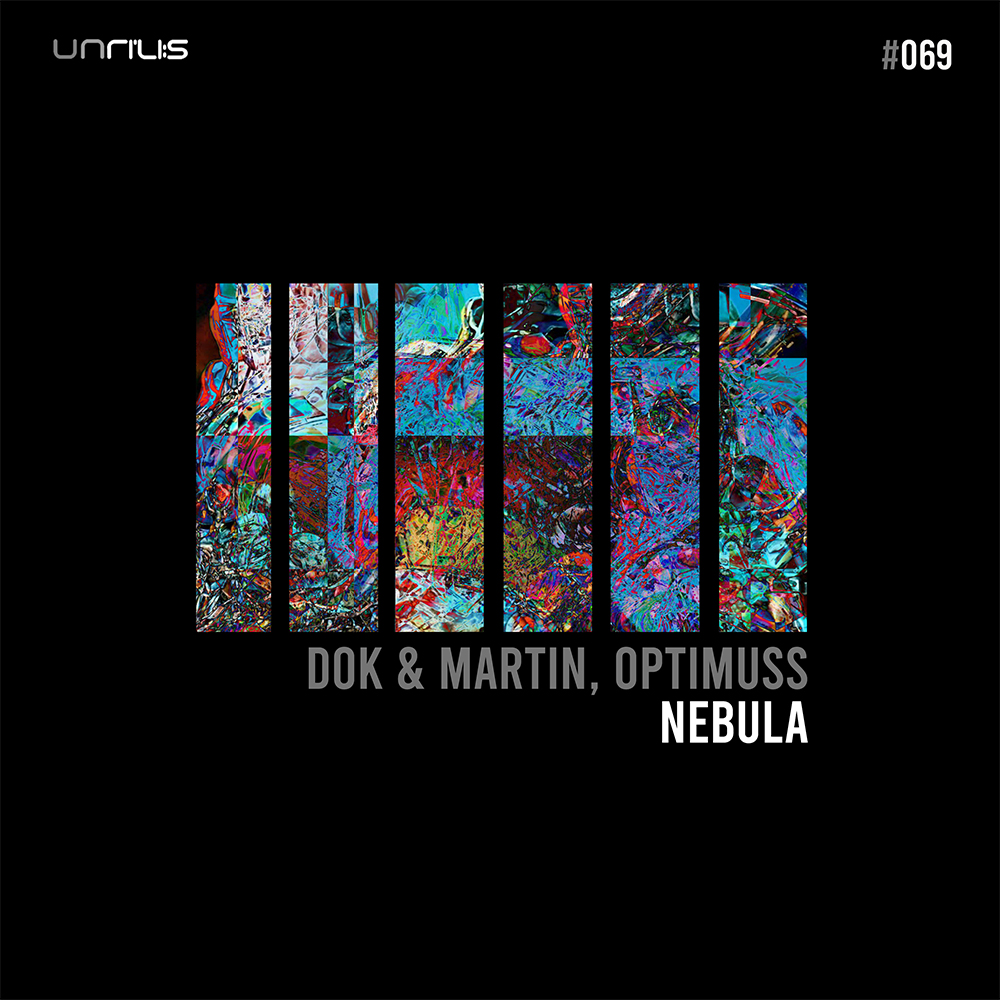 The Collaboration Dok & Martin, Optimuss "Nebula" EP is Now Out on Unrilis.
Rino Cerrone's label Unrilis welcome Dok & Martin who have been one of the breakthrough artists of 2020 following their chart-topping track "Destroyer" on Markantonio's AnalyticTrail.
For this release Dok & Martin have teamed up with Russian artist Optimuss who is also rapidly rising through the ranks with music featured on labels like Tronic, Odd Recordings, Set About, Noir and Suara.
The success of Destroyer opened many doors, and lead to Spanish duo Dok & Martin also featuring on other influential techno labels including Pig&Dan's Elevate, UMEK's 1605, Eats Everything's EI8HT and Spartaque's Codex amongst many others of an equal calibre.
This is the first time Dok & Martin and Optimuss have collaborated, and their four track EP is a fine example of their high energy styles that combine perfectly with dark atmosphere and explosive sound design.
"Nebula" opens the release with its epic synth pads and twisted euphoria before "Expelling" steps things up a gear with its building tension, relentless rhythms and pounding kick drum. Next up are the eerie vocals, dystopian pads, and pulsating bassline of "Derivation", before the "Nebula Intro" closes out the EP with an ambient version of the original that perfect for building suspense at the start of the DJ set.