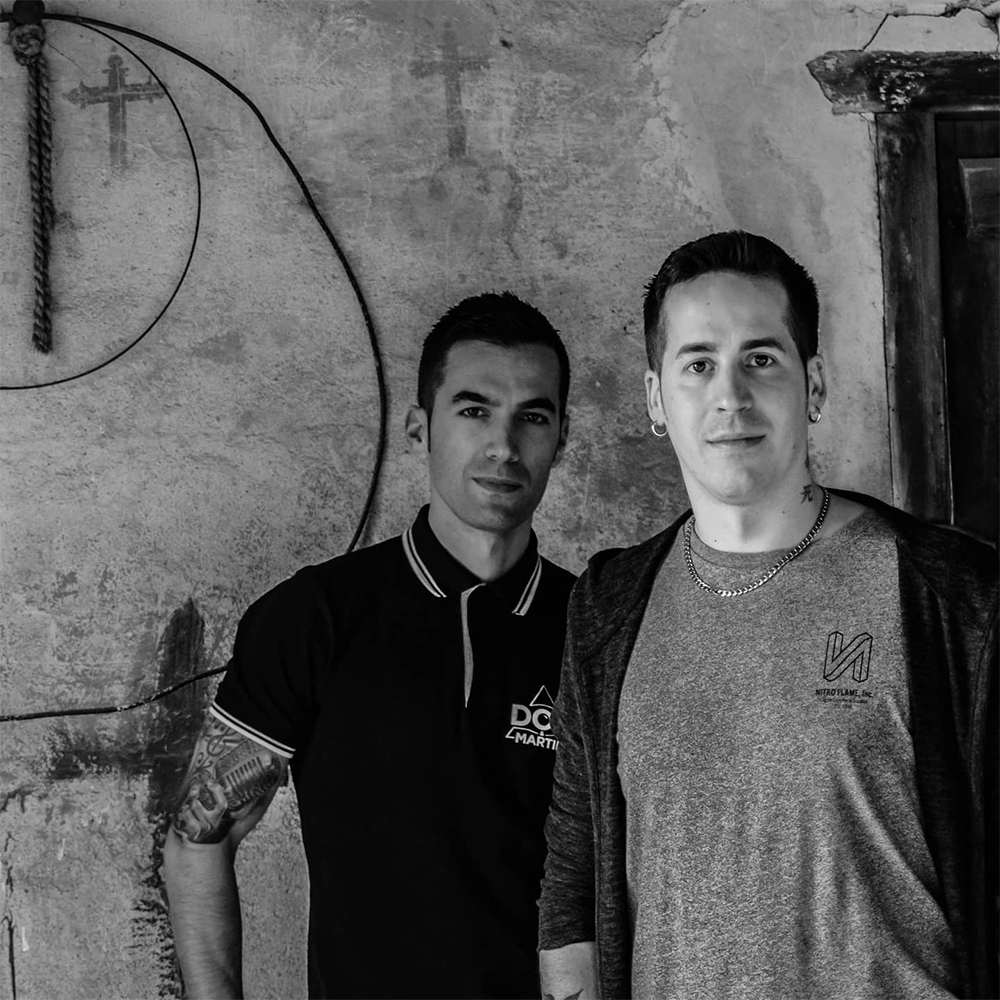 Recognized as one of the brightest new techno talents, Dok & Martin (Victor Salvador and Adrian Martinez) are making a name for themselves on the scene through the quality of their music productions and the impact of their DJ sets.
Joined by Dok & Martin Today as They will release Their "Nebula" EP in Collaboration with Optimuss On Our Label Unrilis. So we took the chance to ask Them Some Questions and here what They said.
First tell us how life was during this 2020 and how you kept yourself busy?
We believe that now we have had more time to make better tracks and position them better, even though there is a lower volume of sales it hasn't been a bad year since platforms like Spotify have grown a lot during the covid and we have consumed a lot of music.
What drew you to the music industry, how did your career begin ?

We have gone through many stages in our musical career, but we have always been passionate about music in general. Our project was born from the common interest in doing something great and we are on the right path. We both believe that hard work is the key and if we multiply it by two we have Dok & Martin.
When and How Dok & Martin is Created?
The Dok & Martin project was born in 2015 but we still consider that it is developing, from the beginning we have set clear objectives and guidelines to follow but they have evolved over time, right now we have created a solid base in the market on which we will grow and learn.
Who are your favorite artists and how do they inspire you?
We really have artists in many musical styles that inspire us, we listen to all kinds of music and we appreciate the work behind any track regardless of the genre. That's why we would have a great list of artists to mention. Focusing on Techno and not only valuing the theme production some artists we admire are Richie Hawtin, Adam Beyer, Carl Cox, Enrico Sagiuliano, Sam Paganini, Ilario Alicante, Mark Reeve or Alan Fitzpatrick among many others.
Tell us about your EP "Nebula"? How did you come up with the Title? What inspired you to make the EP?
Nebula is different from other tracks we have released, being a collaboration you get a little bit carried away by Optimuss' ideas and the track was flowing by itself. It has been easy to work with Optimuss and we had a great layout from the beginning.
How would you describe the music that you typically make?
It's always difficult to describe and value the music we make ourselves. Normally we don't focus on something but we improvise and create little by little letting ourselves go. Also sometimes we are more melodic and other times we lose the hahahah bpms. the important thing is to enjoy and that the audience enjoys listening to it.
According to Dok & Martin, what's the most Important Quality of a DJ?
The quality of a DJ in general is a union of several points:

first the dj has to enjoy his performance to transmit his passion to the audience, then have the ability to read the dance floor and guide your audience during your set. Pleasing most audiences is not always easy.

And we can't forget that a dj has to be nice to fans and to the staff of the club and promoters.
What did you do in your Career and will never do again?
we don't regret anything we have done, we have failed many times but we have always learned from it and I think that is the most important thing.
How do you see Techno in 10 Years from Now?
because we really don't know what Techno will be like in 10 years time but we hope that whatever happens people will have a place to be happy and enjoy great experiences like the ones we have lived and will continue to live thanks to music.
Where do you see Dok & Martin in 10 Years and what do we expect from you in the Future?
We hope that in 10 years we will continue with the same illusion and we will grow a lot personally and musically. I think that the most important thing is to be able to enjoy this wonderful profession and to be able to know many countries and cultures.