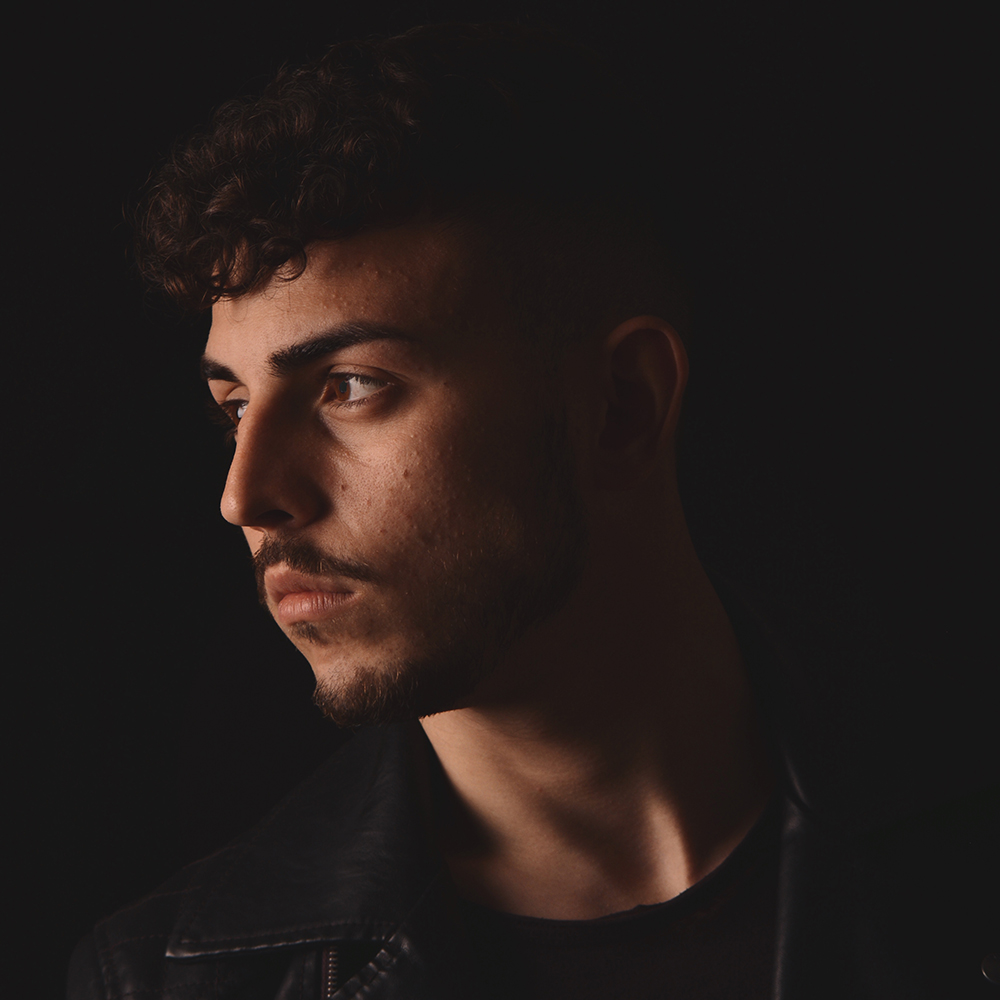 Joined by Federico Sferra Today as he Released His "Human Transition" EP in Collab With Lowshape On Our Label Loose Records. So we took the chance to ask Him Some Questions and here what he said.
First tell us how life is during Quarantine and how you keep yourselves busy?
Surely being locked indoors was not nice, but to occupy my time, besides spending a lot of time immersed in music, I read many books and did a lot of indoor training.

What drew you to the music industry, how did your career begin ? How Did You Guys Meet ?

I was born in music, in my family everyone plays an instrument or more than one, after having studied the guitar for years, approaching percussion and piano, I decided to start expressing myself in a completely new way, with a musical genre listened almost by mistake, through the stories of my
schoolmates who regularly went to the famous club in Rome called Spazio 900.
On May 31, 2015 my first night at Spazio. Federico meets techno.
Who are your favorite artists and how do they inspire you?
One of my first discoveries in the techno scene was Chris Liebing, mentioning him is a must. In the techno scene, there are many influences but today Enrico Sangiuliano and Pleasurekraft are my musical references. Obviously I also listen to more than techno, in fact I listen to a lot of music without giving importance to the genre, and I try to add to my sound what could work in my music.
Tell us about your EP "Human Transition"? How did you come up with the Title? What inspired you to make the EP?
Actually we wanted to represent the change and the mental and physical metamorphosis of the person, also because I think that the quarantined life has  given a lot of inspiration about that to each of us.
How would you describe the music that you typically make?
I have a melodic and very introspective style with a touch of melancholy, I try to express with what I actually feel, the emotion of the moment when I'm in the studio and I wonder what I have to tell. It may sound trivial, but the music I make is really part of.
What do You like the most About Lowshape's Music?
The first thing I thought when I listened to Lowshape's productions was that he would be successful. As a result, I decided to collaborate with him and now he has become a friend, a person I could rely on in the most difficult moments of the last period.
How do you see Techno in 10 Years from Now?
I'm curious about that. I can't wait to find out how and what we listen to today will evolve, the trance influence in my productions is also strong and maybe in the future. However, one important thing for me is the valorization of music, which is the basis of everything, the expression of something, whether it's pleasing or not, remains a personal thing, we're not mass-producing things, it should be clear, but it's not always so.
Where do you see Federico Sferra in 10 Years and what do we expect from you in the Future?
Hard to say, both as a person and as an artist I will welcome change!