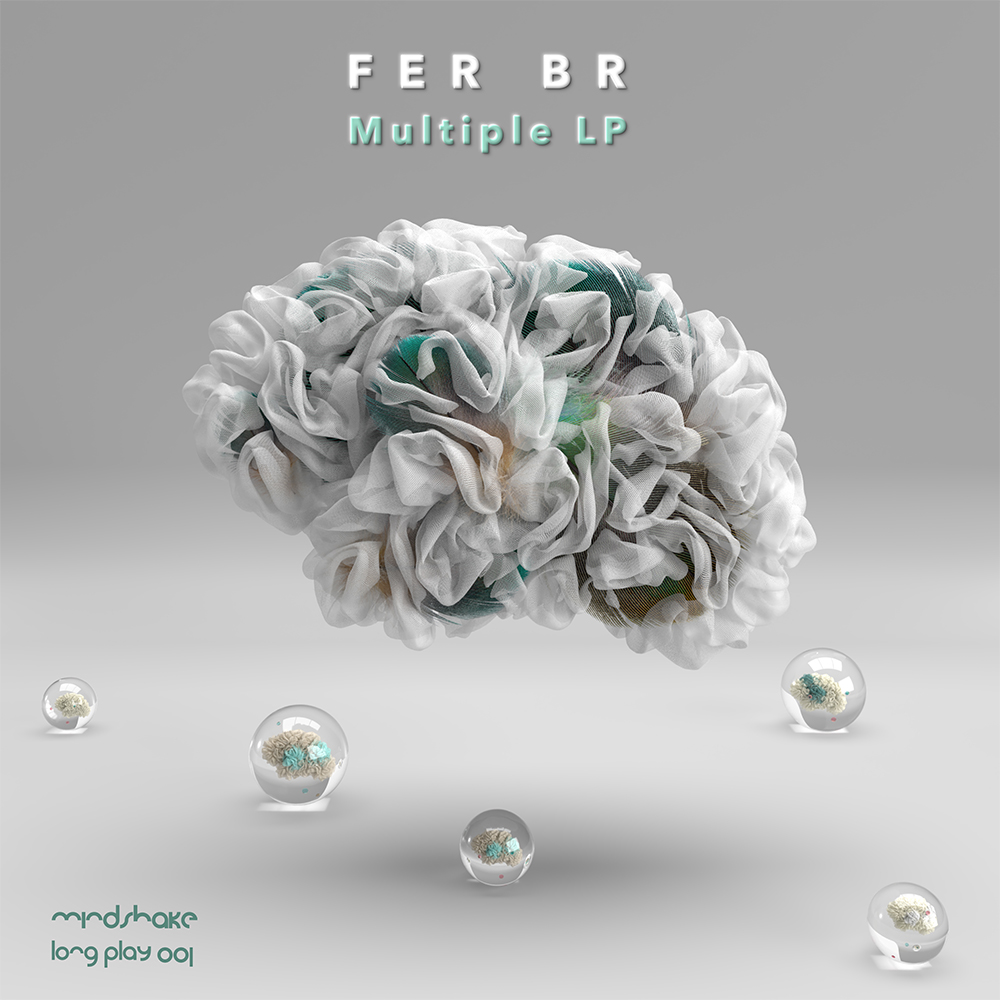 Fer BR's Multiple Album is now out on Mindshake Records.
Fer BR is a Spanish artist who has been prevalent releasing on labels such as Richie Hawtin's Minus, Adam Beyer's Truesoul and Claude VonStroke's DIRTYBIRD, but he has released much of his output via Paco Osuna's label Mindshake.
Not only has Fer BR released many solo tracks and remixes on Mindshake, he has also collaborated with Paco Osuna under their shared alias of Project00.
Building a close relationship with Mindshake it seems fitting that the label has been chosen for the release of Fer BR's second album.
In his own words, Fer BR is someone who plays multiple styles "being able to adapt to each situation while maintaining my essence".
In a crowded space where every DJ and producer is trying to hunt out their own niche it's sometimes criticized when eclectic artists have a style that doesn't neatly fit into a sub-genre, but Fer BR is an example of someone who celebrates this diverse approach, using his own music to lead by example.
Taking influence from minimal sounds to Techno with hints of tech house along the way, this 10 track album is a celebration of eclectic artists who dare to be different, and focus on making good music without worrying if it's on trend with a hype genre.
Anyone who has heard a Fer BR DJ set knows that even though he effortlessly skips through genres, he never lets the flow of energy drop and when played in full, this album is expertly programmed to play like one of his tantalising club performances.