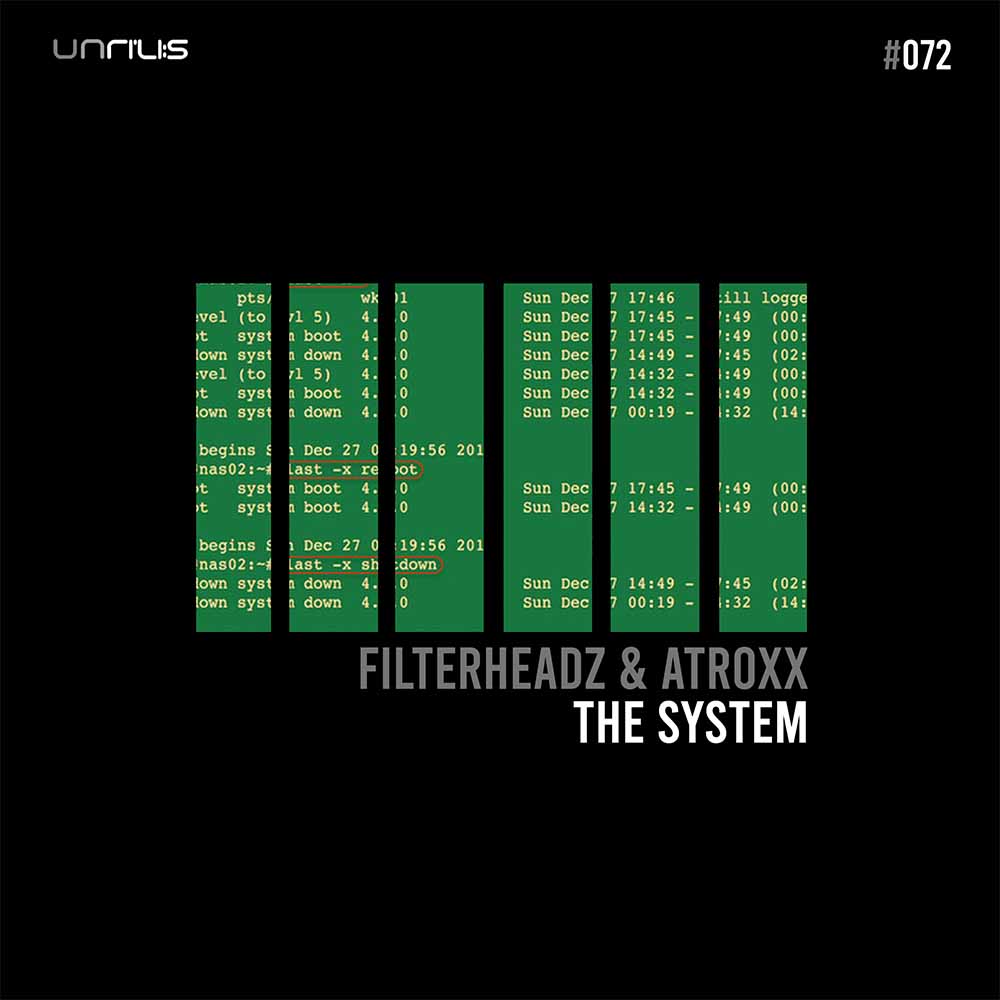 Filterheadz & Atroxx "The System" EP is Now Out on Unrilis.
Filterheadz and Atroxx are back on Unrilis with their second EP for the label in 2021.
Many know the Filterheadz for their iconic tracks such as "Sunshine" which was made in collaboration with Tomaz. Based in Belgium, the duo of brothers have an impressive back catalogue spanning over two decades.
Atroxx is a Canadian artist whose innovative style of techno whose tracks have been supported by everyone from Slam to Carl Cox. This is his second time working with the Filterheadz, and they are back by popular demand after their last collaboration was a global success.
Blending old school sounds with intense synth lines, each of the four original tracks on this EP packs a serious punch.
"The System" opens the release with clattering metallic textures and euphoric synth lines combined with the compelling vocals of Martin Luther King Jr. Second is the ravey synths and menacing tones of "Reach of the Kabal" before the uplifting hypnotics of "Black Box". Closing out the release is the building suspense and ambient tones of "Nostalgia".