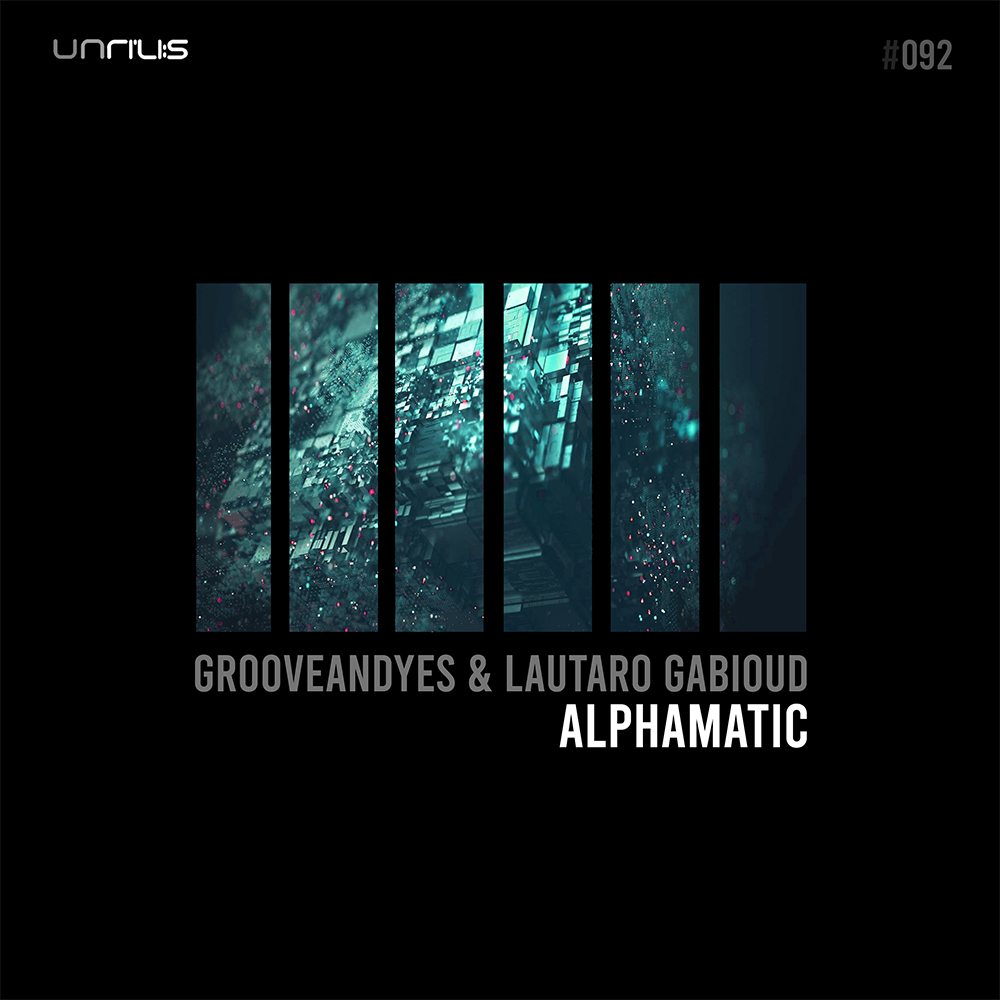 GrooveANDyes & Lautaro Gabioud 'Alphamatic' EP is Out now on Unrilis.
Unrilis is excited to welcome back GrooveANDYes & Lautaro Gabioud to release Alphamatic EP following their outstanding debut on the Imprint.
GrooveANDYes and Lautaro Gabioud released their first collaboration EP last year on Unrilis and then they continued their magic on other labels such as Made In Brussels, Black Snake Recordings and Homesick Music.
Individually, both Artists are successful producers with a rich catalogue. Lautaro Gabioud released on Reload Records, Cerebro, Infekted Records, Black Kat as for GrooveANDYes appeared on imprints such as Bassics Records, Baikonour Recordings, XTR records, RH2 among Others.
GrooveANDYes & Lautaro Gabioud catch the ears of big names like Joseph Capriati, Maceo Plex, Spektre, Sama Abdulhadi, Richie Hawtin, Joyhauser, Monika Kruse, Klaudia Gawlas and many more.
GrooveANDYes: 'Unrilis is our home, we are very happy to release music here again. After the success of Space material and big supports from a lot of artists, here we present Alphamatic with a much harder sound, we have changed a little bit compared to our latest release but the combination of our two hearts made new tracks for the history of releases of Unrilis'.