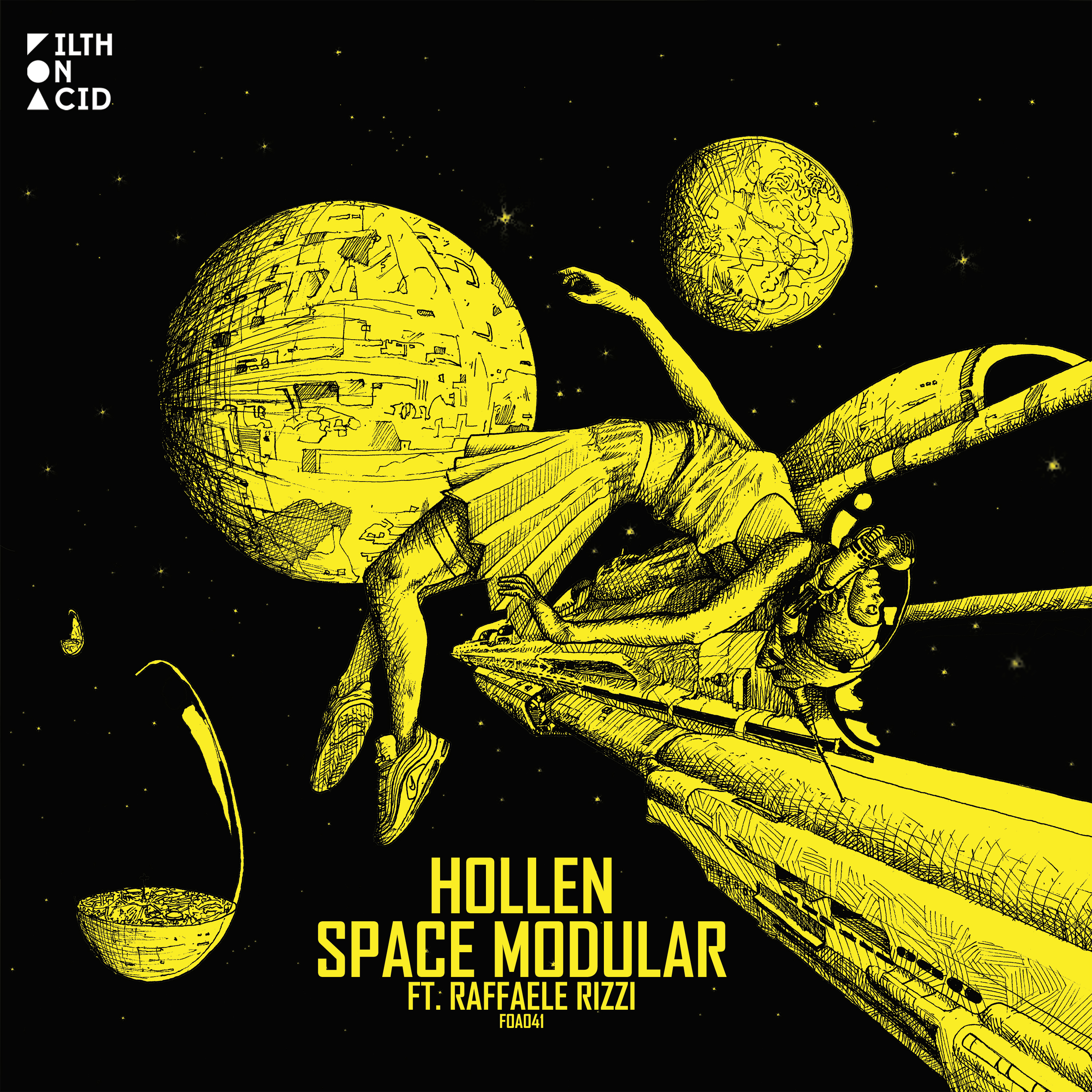 Hollen and Raffaele Rizzi make their debut on Filth on Acid
Italian producer Aniello Federico aka 

Hollen

 is determined to subdivide dancefloors across space and bring them back into modules where only he can take you, independently created by this Italian mastermind featured on this on by Raffaele Rizzi.
This is Filth on Acid NOW!
Filth on Acid is having a fantastic 2018 and that continues with a new EP from Italian artist 
Hollen
, who serves up three more cosmic techno tracks that make a big impact. He has previously worked on labels like 100% Pure and Deeperfect, has played legendary venues like Ministry of Sound and Dockyard festival, and runs the Prospect label, so is a real force in the underground.
First up is Elektron, a brain frying techno trip with rugged synths and driving drums. It's the sort of attention grabbing track that will electrify any club. Space Modular is next and is a seven minute excursion into big room sounds with hypnotic synths and the sort of slick drums that really pull you in. Last of all, Class 88 is a darker cut, with burrowing bass and icy hi hats next to skittish claps that bring an ominous groove to the club. It rounds out another excellent EP from this on-point imprint!