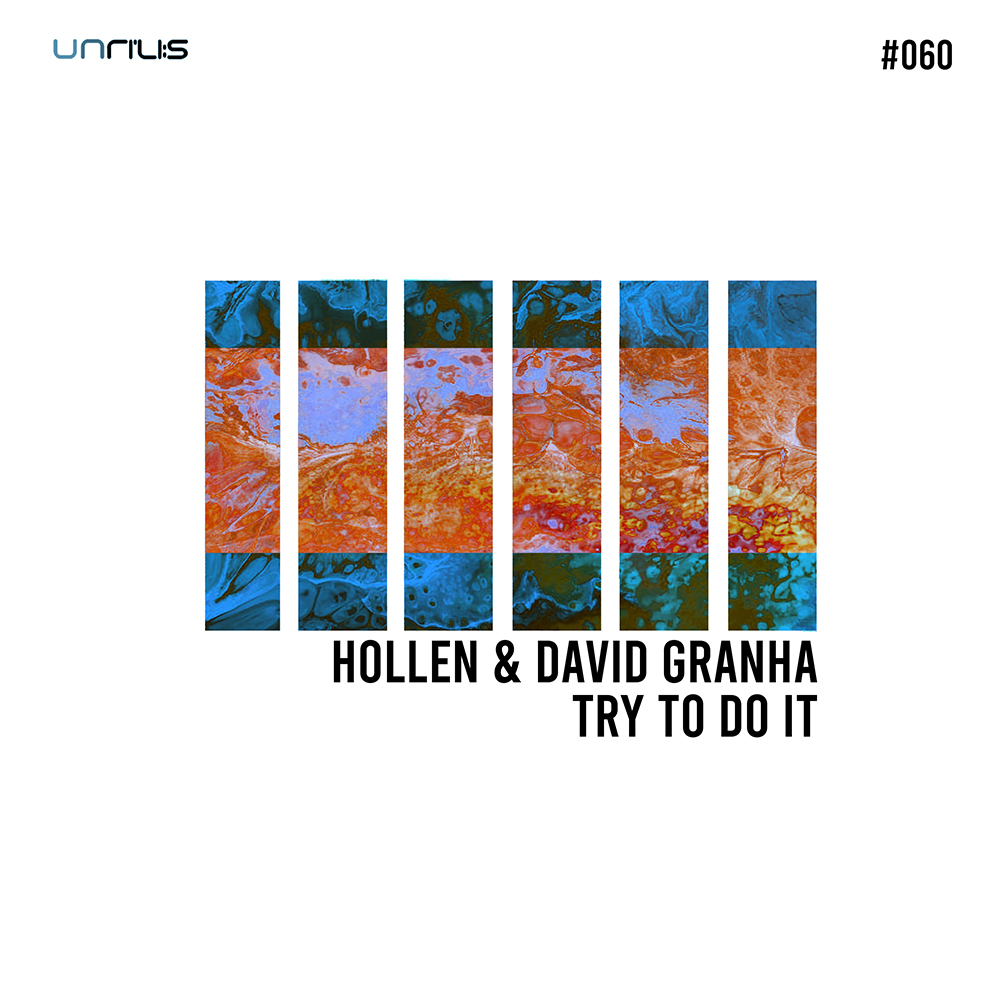 Hollen & David Granha's First Collaboration "Try To Do It" is Now Out on Unrilis.
David Granha debuts on Unrilis with a new EP that's made in collaboration with label favourite Hollen.
Along with many releases on Unrilis, Hollen has also worked with other high-flying labels such as Intec, Filth On Acid, Tronic, 100% Pure and his own Prospect Records.
Equally as successful, David Granha's tracks can be found on Odd Recordings, Octopus, Noir Music plus Phobiq, and he connected with Hollen via a release on his label.
This is the first time the pair have collaborated on original music, and their joint output is nothing less than exceptional, as their dark and powerful techno tracks are the perfect fusion of epic melody and pounding percussion.
"Try To Do It" blends ominous pads and swelling tension with a twisted euphoria, before "Braided" takes control with its dystopian sound design. The pulsating rhythms of "Alliance" bring an end of the night vibe to the EP. It's closed out with an intro mix of "Try To Do It" that's the perfect tool for opening a DJ set in compelling style.