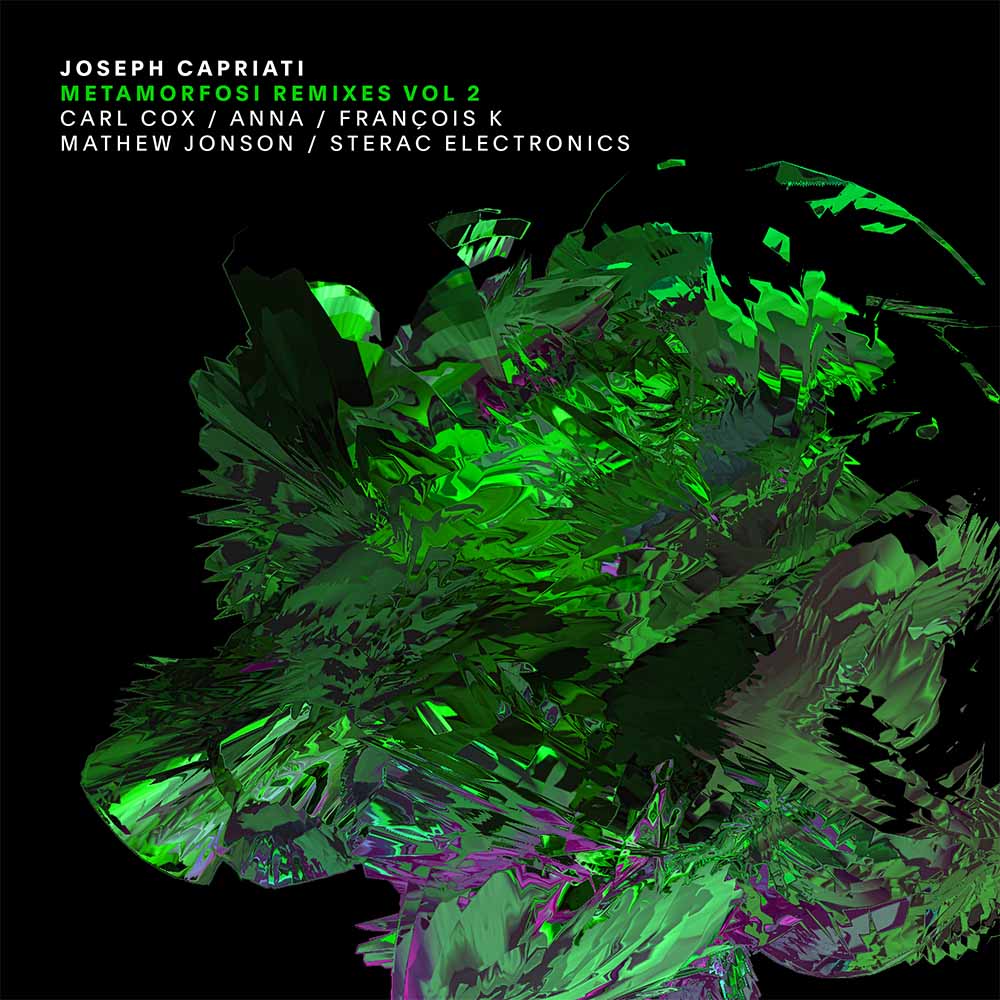 Joseph Capriat's Metamorfosi Remixes Vol.2 is Out on Redimension.
ANNA, Carl Cox, François K, Mathew Jonson, and Sterac Electronics step up for the second instalment of Joseph Capriati's 'Metamorfosi Remixes' this May on Redimension.
Opening Vol. 2, Carl Cox draws upon years of clubland experience for a vibrant and evolving take on 'Goa', leading into ANNA's interpretation of Capriati & Louie Vega's 'Spirit Brothers' which sees the Brazilian DJ/producer stretch the original into swathes of gorgeous and emotive pads over sharp yet delicate drum patterns.
François K twists James Senese's vocal performance on 'New Horizons' around warped and fluttering electronics and saxophone flair for a dense and engaging soundscape, before Mathew Jonson's remix of the Eric Kupper and Bryon Stingily featuring 'Love Changed Me' ups the tempo, with Jonson moulding Stingily's vocal performance into an extended dancefloor banger.
Sterac Electronics slows down 'New Horizons' to a snail's pace, bringing chugging atmospherics with a heavy nod to Italo disco. Rounding out the release are bonus versions of Carl Cox and Sterac Electronic's remixes, with the former entering dub territory with extra focus on drums & low end while an instrumental version of the latter completes the package.
Coming after DJ Stingray, Frank Wiedemann & Toto Chiavetta, Gaetano Parisio, Oxia, and Steve Rachmad's appearances on 'Metamorfosi Remixes Vol. 1', the second of four volumes of remixes from Joseph Capriati's 'Metamorfosi' brings a host of electronic music's top talent together for another set of heavyweight re-interpretations of tracks from the album.