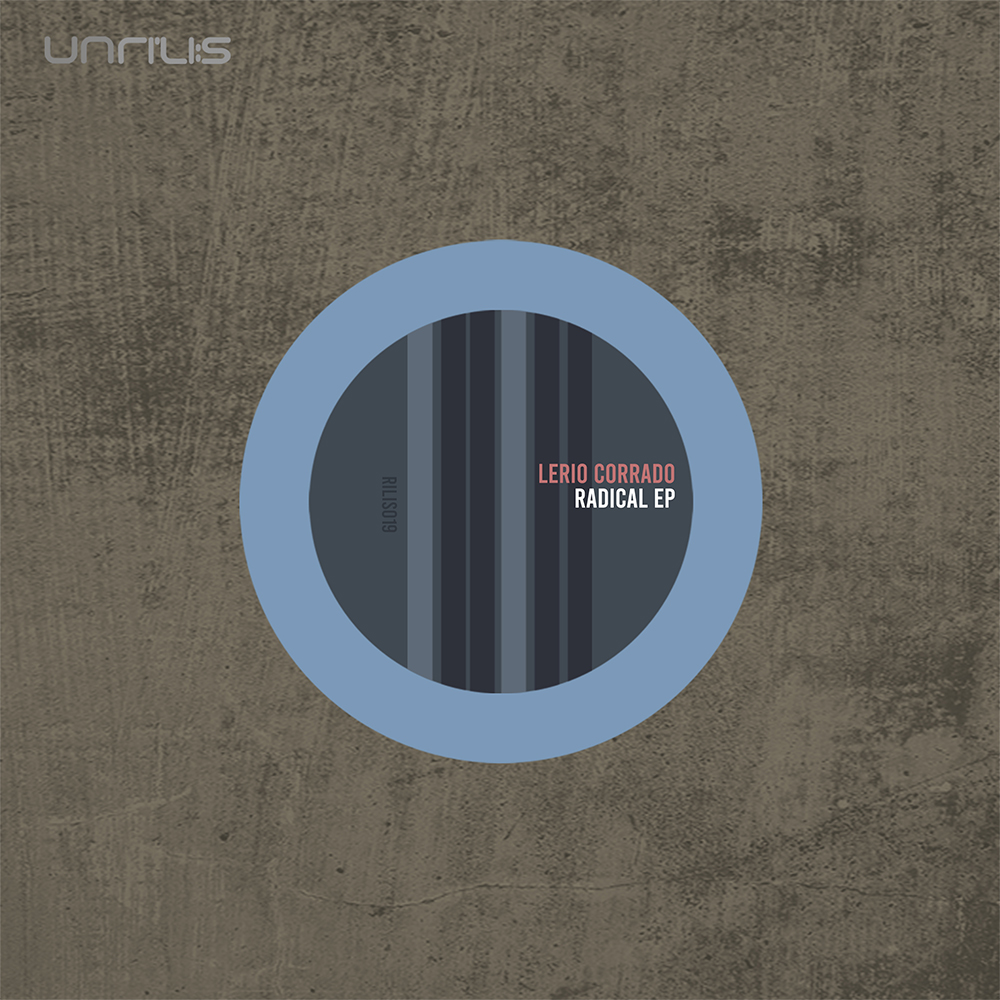 Lerio Corrado 'Radical' EP is now Out on Unrilis.
Unrilis continues its Rilis series with a new EP by Dast (Italy) that features three raw and driving techno tracks plus a remix by Ritzi Lee.

Rilis was founded in the early '00s by the iconic Rino Cerrone before he retired from the music industry. The series was set up to be an uncompromising outlet for his own experimental tracks and it has been revitalised to support artists who share his vision.

Recent releases on Rilis have featured music from the likes of A.Paul, DJ Dextro and Samuel L Session.
Dast (Italy) is the latest artist to feature in the series and it's an EP that shows off the underground side of his sound. He is a regular on Unrilis in addition to working with other respected techno record labels such as Suara.

Ritzi Lee is a Dutch artist who makes a return to the Rilis series with a remix in the machine-driven style he has featured on labels ranging from Ben Klock's Klockworks to Bas Mooy's Mord.

"Abilex" opens the release with rattling percussion rhythms and hypnotic synths that form a foundation for a jackin' vocal. "Tador" is a hard-hitting track with a booming kick drum, brutal percussion, ominous vocal textures and menacing synth line. Ritzi Lee's remix of Tador focuses on the original's vocal which becomes a prominent feature underpinned by his own high-speed percussion.
"You" closes out the release with old-school chords and flickering vocal textures layered with raw percussion.