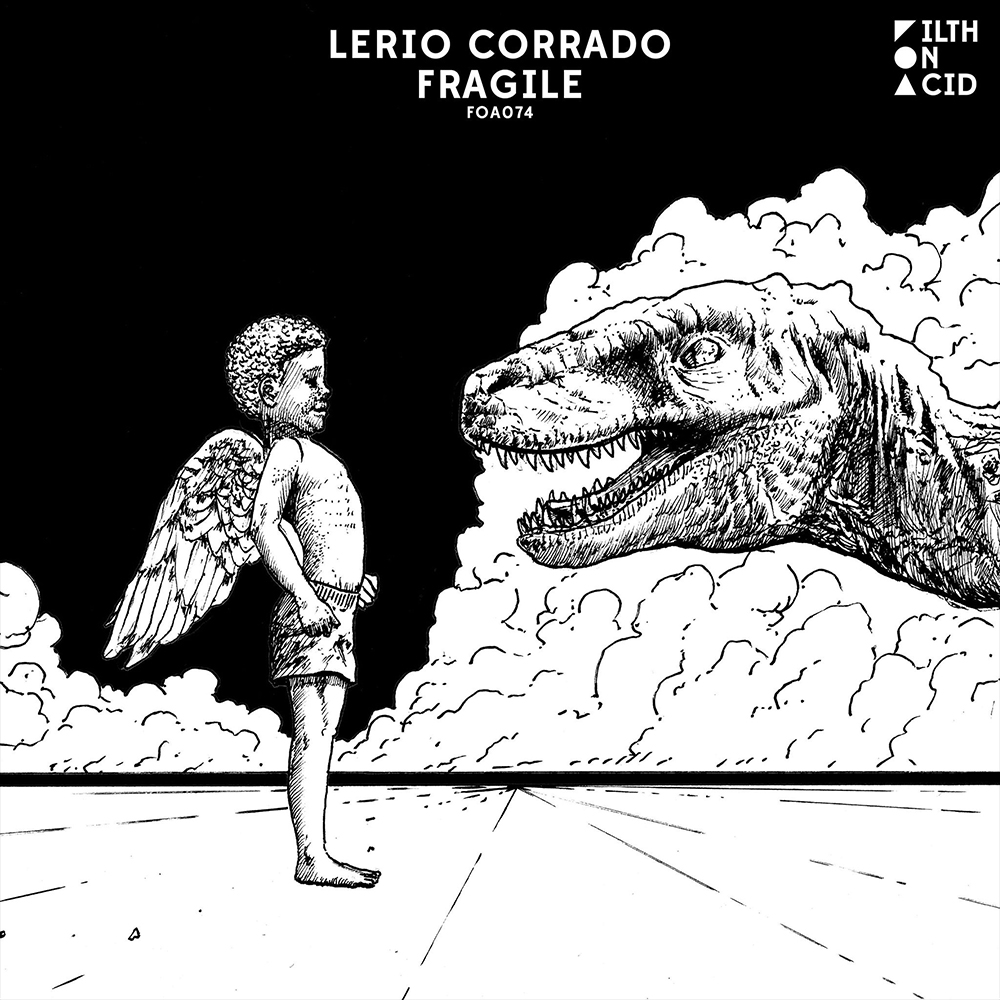 Lerio Corrado Debuts on Filth On Acid
When you think about Filth while being on Acid, it's Lerio Corrado's debut release on the label which will push you to new filthy limits on your trip. Enjoy these 3 massive bombs.
This is Filth on Acid NOW!
Hold tight, because Filth on Acid is back with another hardcore acid techno offering. It is Lerio Corrado who is behind the three tracks here, and of course they will blow up any dance floor. This Italian has released on imprints like Pan-Pot's Second State, Carl Cox's Intec, Christian Smith's Tronic and Markantonio's AnalyticTrail and so has a fine discography that has made him a techno mainstay.
Test Me slowly builds the suspense, with distant tortured pads and a frazzled lead line all rising in pressure until they episode in big fashion. Fragile hits hard with machine gun synth sounds showing across the super compressed drums which are flat and linear. Save is the final cut, and one built on hulking great kicks with urgent synth stabs and naughty bass down low as well as some thundering claps and dark vocals.
This is hard hitting tech at its finest.