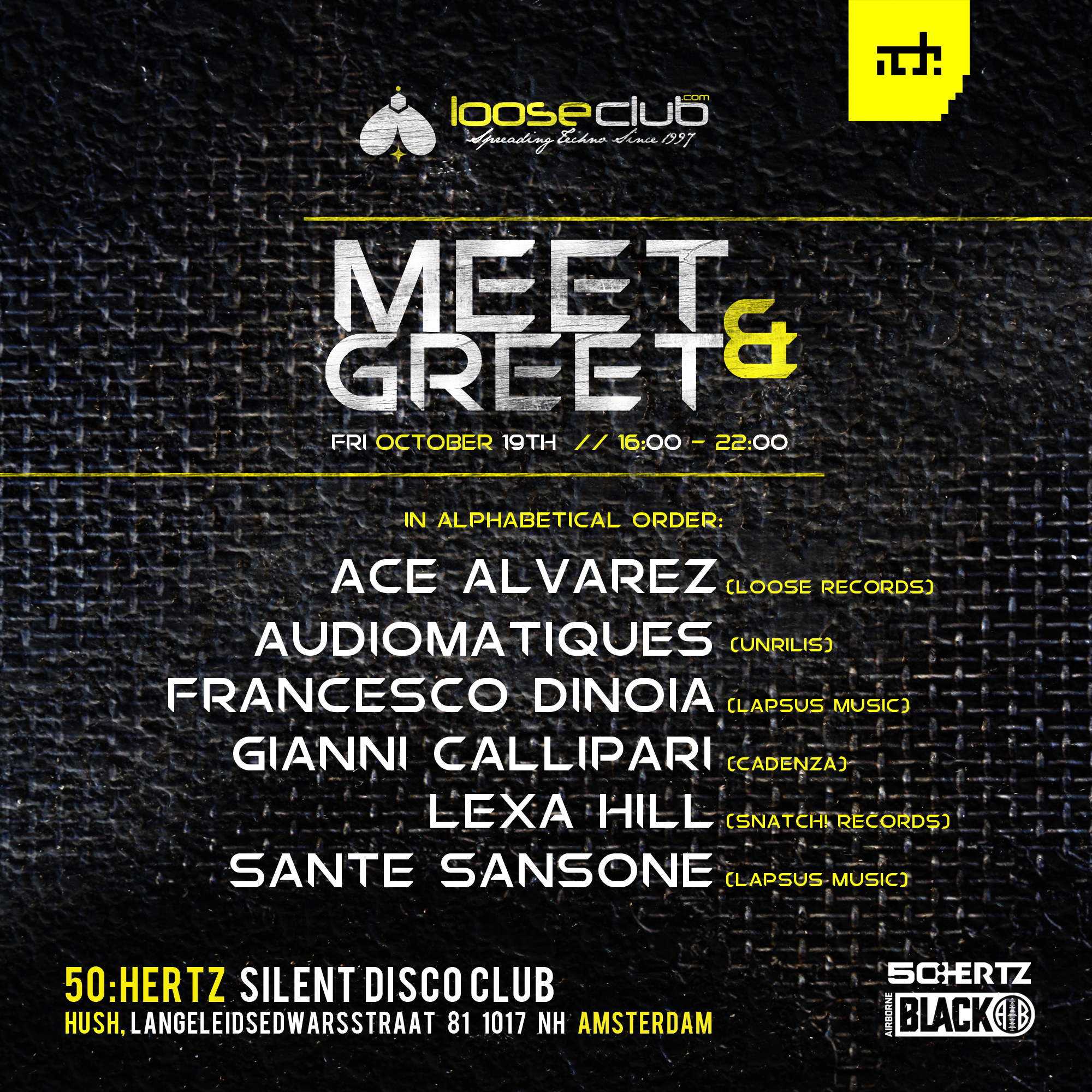 Loose Club is set to open an immersive networking and learning experience with their Meet & Greet Event at 50:HERTZ Silent Disco Club Hush during Amsterdam Dance Event on October 19, 2018. Conceived as an opportunity to gain knowledge and open dialogues between producers, artists, and label owners alike, this event offers plenty of value to anyone interested in label management, neighboring rights, fair compensation, and publishing. The event will also offer a 20-minute Q&A session with Loose Club's very own Mario Manganelli, who will respond to questions sent to him at rights@looseclub.com before Monday October 15th.
Join us by registering at info@looseclub.com before Monday, October 15th.
Loose Club would like to give special gratitude to Beatside Bookings, Lapsus Music Publishing, and the host of artists who have generously offered their support for this event.