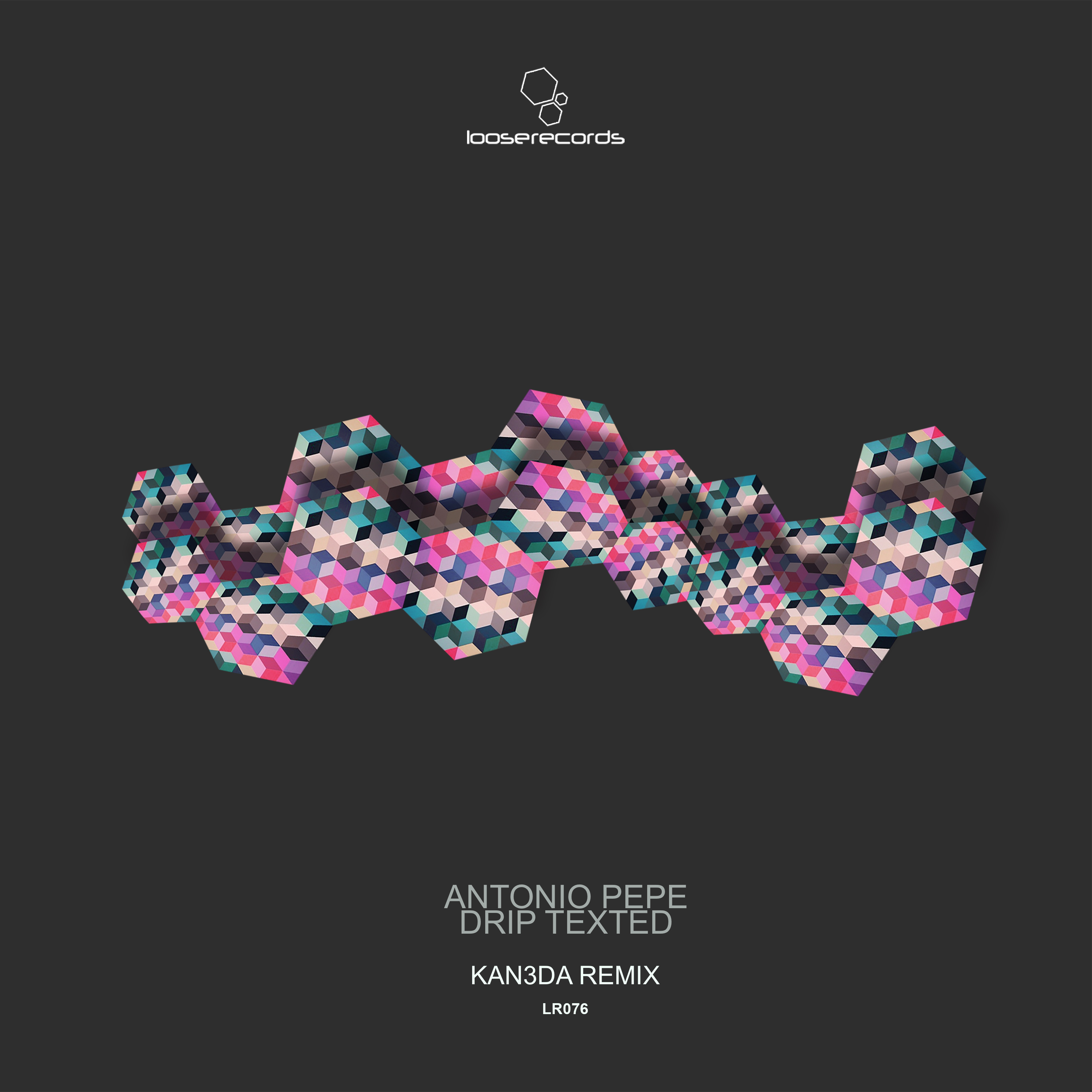 Loose Records welcomes Antonio Pepe for his solo "Drip Texted" EP
Italian label Loose Records is focused towards techno and welcomes Antonio Pepe for his debut solo EP also featuring a Model 500 style electro remix from KAN3DA.
Antonio Pepe is a popular DJ booking in his home town of Naples and is a resident at many of his local
events. He has warmed up for many of the world best known DJ's such as Ilario Alicante, Richie Hawtin, Dave Clarke, Joseph Capriati, Chris Liebing.
The remix artist KAN3DA is a Swedish talent who has been a regular artist on Solar One Music and Stilleben Records along with an EP on Brokntoys. Heavenly influenced by the pioneering works of people like Juan Atkins, Drexciya, and DJ Stingray, his style is true to the timeless sound of electro.
"Drip Texted" is all about the arpeggiated lead sound which pulsates to provide the tracks driving force.
Whirling pads wrap around it to create drama and build suspense whilst the rest of the flowing percussion moves with a steady momentum. Crisp and clean cut, the tracks haunting atmosphere craetes a chic and understated sound that still packs a punch.
"X Possibilities" has an uplifting synth line nestled amongst a dark backing track with crunching claps and other exposed percussion sounds layered over sub bass textures. The twisted modulation morphs the lead synth creating new dynamics that are augmented by lush pads that shine a ray of light over this otherwise shadowy track.
KAN3DA's remix of "Drip Texted" replaces the original's lead synth with an electro-tinged bassline heavily influenced by the classic sound of Detroit. Keeping the original's atmospheric synths to give the track a dystopian aesthetic, the track's menacing vibe is bleak and captivating. Distinctly different from the original, this version is raw and analogue.