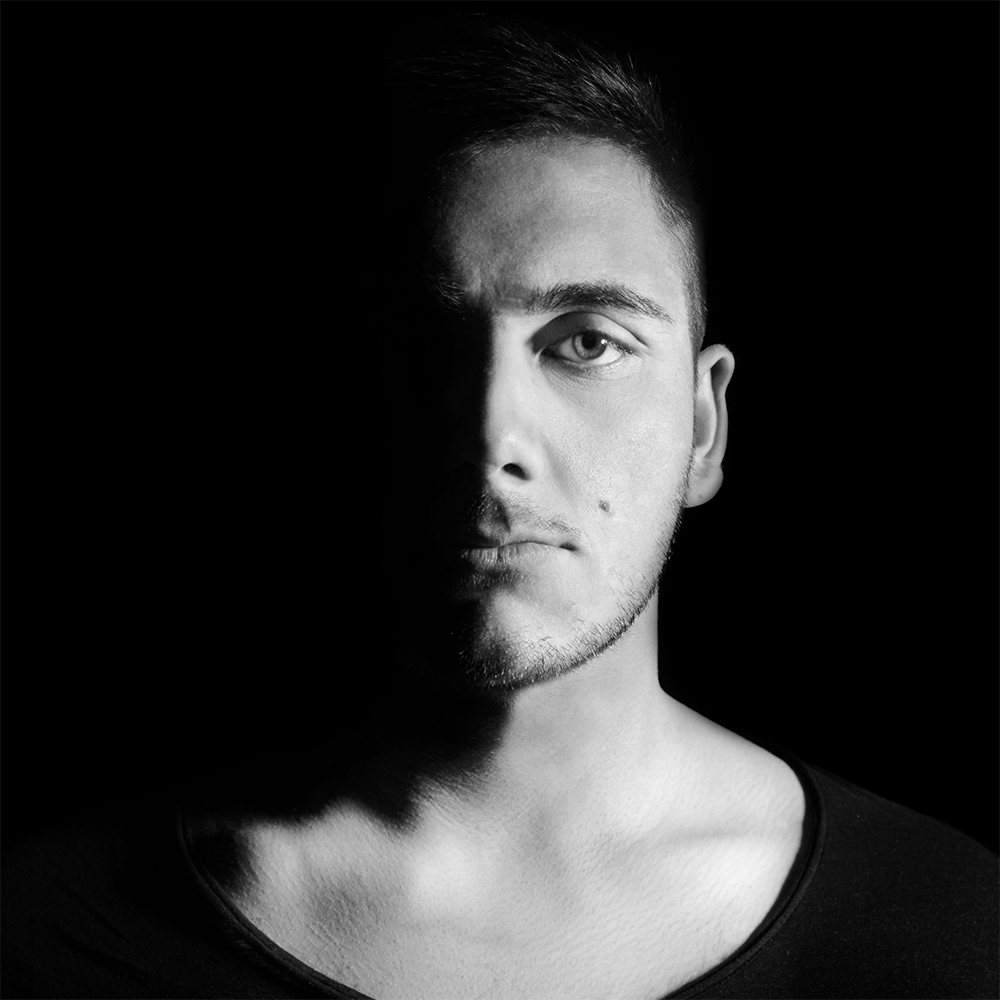 Joined by Lowshape Today as he Released His "Human Transition" EP in Collab With Federico Sferra On Our Label Loose Records. So we took the chance to ask Him Some Questions and here what he said.
First tell us how life is during Quarantine and how you keep yourselves busy?
It was hard, but luckily it's over. Living in Milan I felt a lot the pressure of the pandemic, but this did not discourage me to produce music even without the possibility to put my nose out the door to recharge the batteries of creativity. I tried to seize from such a particular situation, an opportunity, that is to invest
more time in music. It was an intense and stressful period but it brought many results, Human transition EP is one of them.

What drew you to the music industry, how did your career begin ? How Did You Guys Meet ?

My career as Lowshape in the techno scene began in 2018, but I have over a decade of music production on other genres behind me. What has driven me over the years has always been the love for electronic music that year after year has become more and more significant and essential.
Who are your favorite artists and how do they inspire you?
I have and have had many "favorite artists" in many different genres. Even though I produce techno, I listen to a lot of music. But the artist who most of all marked a change for me was Trentemoller. To be precise the album The Last Resort from 2006. Listening to that album today, 14 years later, is for me always like the first time, and it's that feeling that reminds me why I started making music.
Another artist of the last few years that I cannot fail to mention is Enrico Sangiuliano. There is no need to add anything else about him 🙂
Tell us about your EP "Human Transition"? How did you come up with the Title? What inspired you to make the EP?
Human Transition is an Ep composed of 3 melodic tracks where we have associated a personal meaning that leaves free space for the listener's interpretation.
Nowadays we have less and less time to think about ourselves, but what shapes our mind and makes us who we are? We wanted to tell our thoughts by creating "Human Transition".
"Life Reason" is the determination and knowledge, the desire to continue to persevere until the last day in what we love.
With "Ephialtes" which literally means "nightmare" we want to rationalize what comes to each person at least once in a lifetime. Fear, so close, but in another reality, which does not touch us physically but remains in our minds.
Ultimately with "Edge of time" we tell the awareness of what we are, of being unconsciously subjected to something bigger, unimaginable and uncontrollable, like time.
Human transition for us is a reflection on who we are and that only we are the basis of our change.
How would you describe the music that you typically make?
Hard to say, I typically try to produce what I feel I am producing at that moment, always paying attention to the market. What I definitely try to do is to leave a mark on the listener, something recognizable that can make them "feel" my identity.
What do You like the most About Federico Sferra's Music?
I met Federico Sferra a few years ago. I was impressed by his strong, recognisable sound and his very clear ideas. His cosmic melodies immediately gave me the impression that we were speaking the same language. Over time I found a friend as well as a good producer. With Human Transition I'm sure it will give good satisfaction, for me it represents a starting point for future collaborations with Federico.
How do you see Techno in 10 Years from Now?
In recent years trance influences in techno have turned the nose up at "purists" of the genre, but this has given the opportunity to a purely underground genre to become something more catchy and appreciable in contexts outside the club. When you think to how many listeners the top techno artists reach on Spotify, they have nothing to envy to their mainstream colleagues. This evolution will be part of the history of present and future techno and will surely lead to future evolutions and new sub-genres. Seems excited, we'll see.
Where do you see Lowshape in 10 Years and what do we expect from you in the Future?
I hope much more music 🙂 it's difficult to make a prediction, probably in 10 years I'll listen to Human Transition EP again to see if we really were the basis of our change.