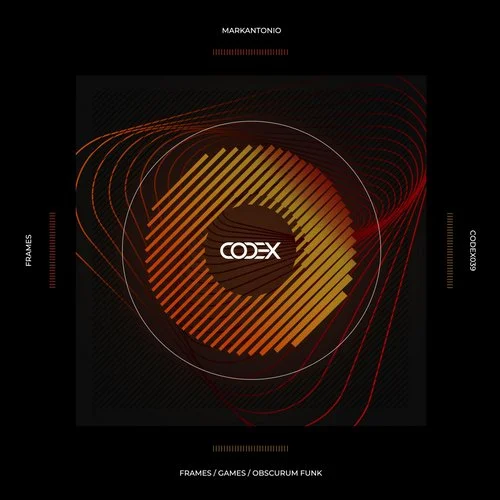 Markantonio's "Frames EP" Out On Codex Recordings
Real "Neapolitan Gangsta" – Markantonio joins CODEX Family with three great Techno tracks: "Frames",
"Games" and "Obscurum Funk".
Italy based he is into techno from early 2000s so one can feel the great and long experience of techno and acid producing in the release.
Markantonio is one of the most leading and renewed djs of the International Techno scene. He easily
combines smart and skilled dj performance with special music taste and rare energy that people get from his
performance.
As the Godfather of Neapolitan sound and the constant innovator Markantonio continues to prove that,
despite what changes and trends the music industry might bring – experience and quality are always on
demand.