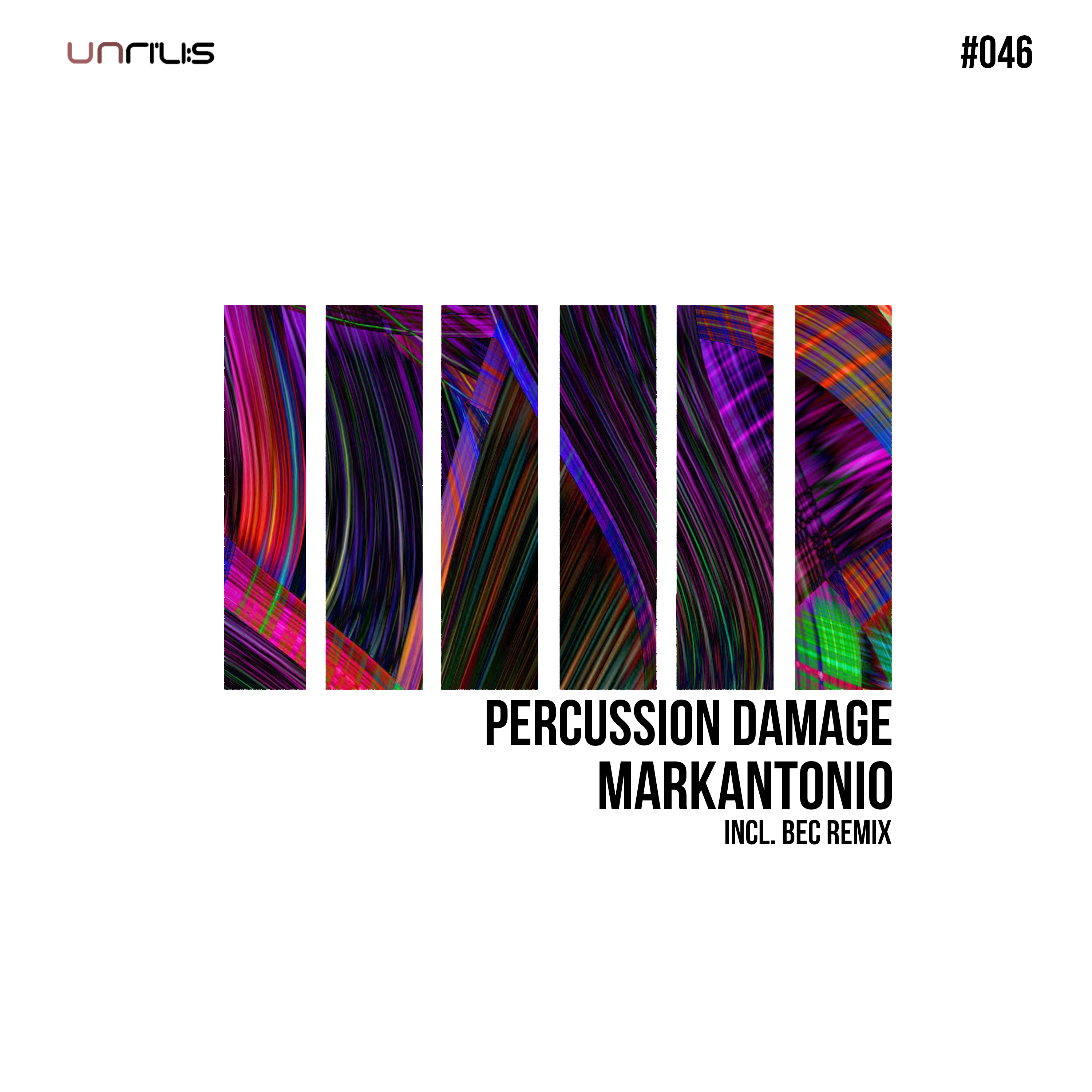 Markantonio 'Percussion Damage' w/BEC Remix
Legendary Italian techno producer Markantonio is back with another one of his essential EPs, this time with a remix from BEC. It lands on the celebrated Unrilis label and features three dynamite offerings. 

Over the last two decades, this artist has
transformed the underground landscape with what he puts out on his own label, but also tracks on others like Snatch! Records and Tortured Records. He is a titan of the scene who takes his high impact sets to the best clubs and festivals in the world and this new EP is another highpoint.

Opener Percussion Damage is a seriously eighty bit of techno. The heavy, warm, rich drum kicks power things along as textured hi hats and freaky little synth details flesh out the groove. It's a real hypnotiser that will lock in the whole club. 

The BEC remix reworks this one into something even more edgy and high octane, with tens drum loops and walls of percussive sound washing over you as the intensity builds. It's epic techno that will blow up any floor. 

Reef Notes is then a more peak time track. It has big frazzled synths whipping about as sweeping effects lift you off your feet. Again the drums are heavy and the whole thing is perfectly atmospheric. 

Once again here Markantonio proves he has serious studio skills and continues to bristle with ideas.