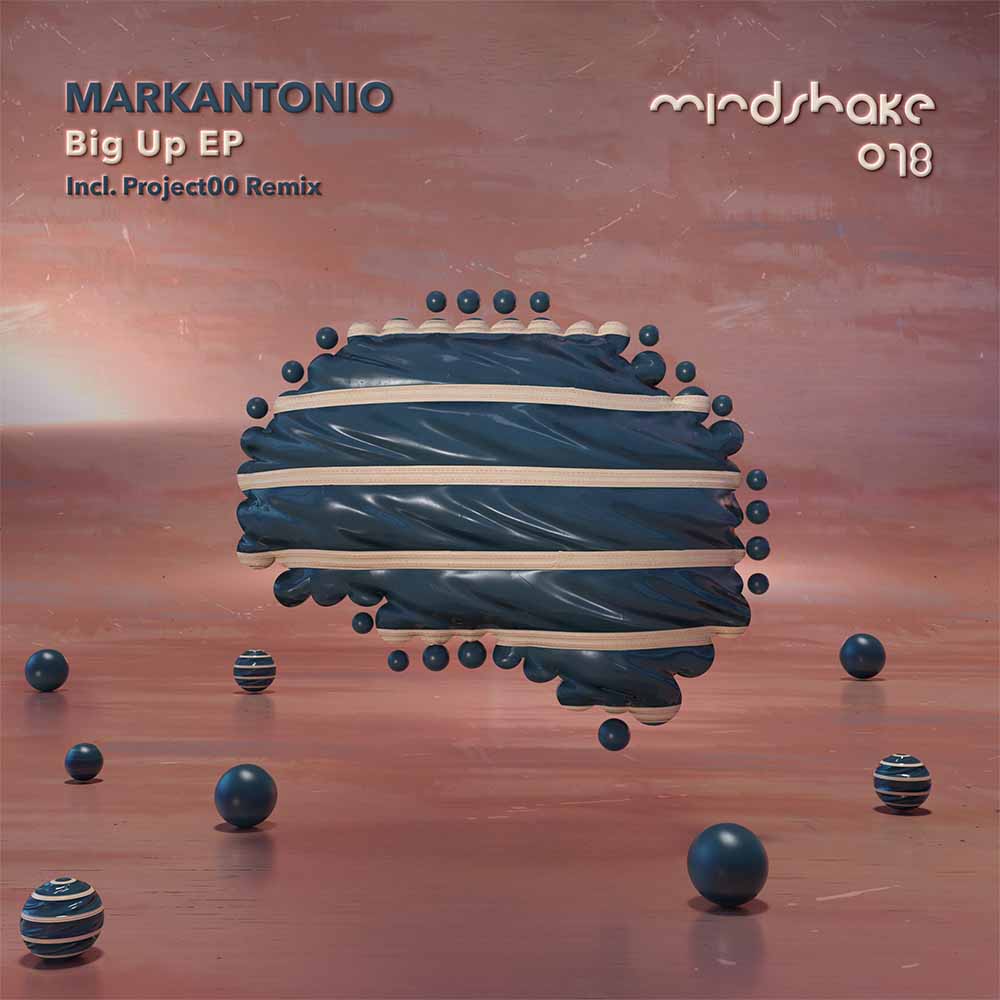 Markantonio's 'Big Up' is Out on Mindshake Records.
Paco Osuna welcomes Italian techno legend Markantonio to his label Mindshake for a two-track EP featuring a remix by Project00 aka Paco Osuna and Fer BR.
Markantonio has been involved in electronic music for over two decades and was one of the people to pioneer techno in the now thriving Naples region.
Known globally as a headline DJ, Markantonio is also a successful producer who has featured on labels including Second State, Odd Recordings, Intec and his own AnalyticTrail.
Alongside the old-school flavour of the two original tracks, there is also remix by Project00 which is the collaborative alias of Paco Osuna and Fer BR.
Paco Osuna is a DJ icon in Spain who has also produced tracks for labels ranging from Richie Hawtin's Minus to John Digweed's Bedrock. Fer BR is an eclectic artist also based in Spain who in addition to being a regular on Mindshake has featured on other labels including Claude VonStroke's Dirtybrid and Adam Beyer's Truesoul.
All three of the tracks on this release are techno-focused with cheeky samples from classic house records which gives them a funky groove underpinned by pounding beats.
"Big Up" opens the release with a thumping kick drum combined with rave stabs and an iconic vocal sample. "Got 2 Be" is up next with its thrashing percussion and jacking groove. Project00 delivers a darker and more atmospheric remix version of Big Up, which ramps up the tension to close out the release.