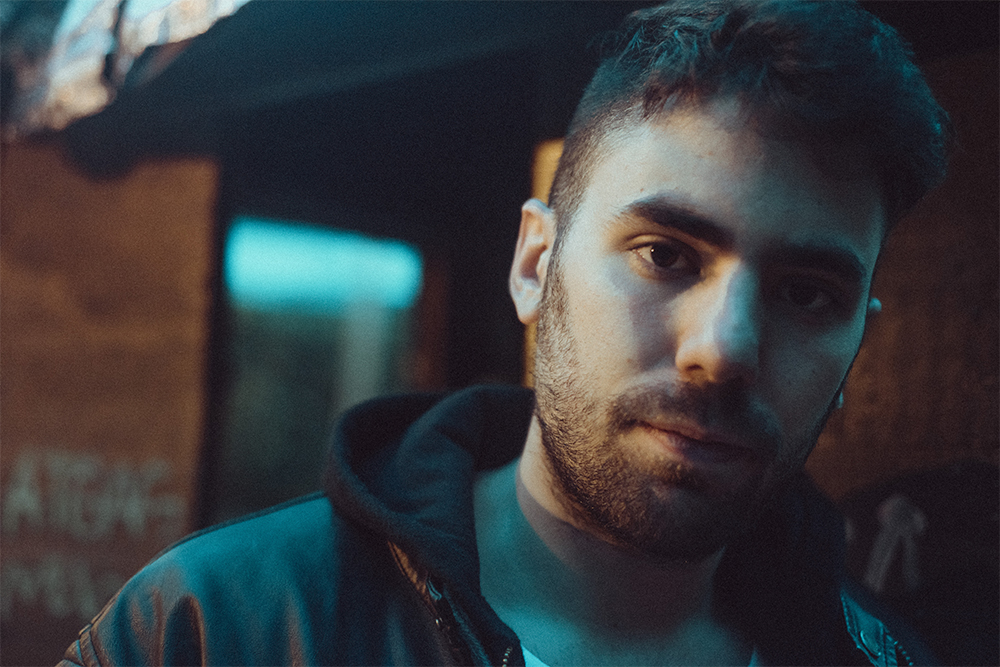 Born in Buenos Aires, Argentina. DJ & Producer, Martin Kinrus is Characterized by dark grooves and hypnotic sounds, his music have been played in some of the best festivals and clubs around the world.
A New Chapter For Martin as he is set to Release his EP called "Bandit" On Our Label Loose Records, So we took the chance to ask Martin Some Questions and here what he said.
First tell us how you keep yourself busy during the Quarantine Period and how you stay Productive during the Day?
Hello Loose Club, Im happy to do this interview with you, for me the most important thing to stay healthy and busy during this Quarantine period is keeping a routine, eating healthy and work out at home. That keeps my mind calm and gets me in the zone so I can keep making music.
What drew you to the music industry, how did your career begin (and when)?
Believe it or not I started doing music for theatre plays and movies when I was 16 or 17 years old, that was my first job in the industry. Before that I was in a rock band and DJing in some parties, but nothing serious. I think It was my love for techno music and parties that got me curious to how they were making music that was so dark, hypnotic and so danceable at the same time. So I took my time to learn the genre, got my first "Techno Release" in 2014 and that kept me going to this day.
Who are your favorite artists and how Do they inspire you?
I remember listening to Plastikman (Richie Hawtin) a lot when I first started, it was fascinating to me to listen to something so strange and beautiful at the same time. But I take most of my inspiration from non-electronic artist like Pink Floyd and a lot of new music I try to find out there. I'm always listening to something new, I get bored so quickly haha!
Which DAW do you use to produce music? And what's your favorite Synth
I started with FL Studio and then slowly moved into Ableton Live, I love both in different ways, so I'm always switching. I use mostly virtual synths like DIVA or Serum, they sound amazing!
Tell us about your EP "Bandit"? how did you come up with the Title? What inspired you to make the EP?
I always try to express what I'm going through or what I'm feeling in the moment, then look some synonyms to try and get the message as clear as possible. English is not my native language so sometimes there are better words out there that I can possibly think of. Unfortunately I was having some problems with someone that owed me money and I was feeling robbed at the time I was doing the EP, so I tried to make something useful with that awful feeling.
How would you describe the music that you typically make?
First it has to be dark, I feel very attracted to darkness and then I try to make it hypnotic because I love getting lost in the music. But the most important thing of all, it has to make me want to dance.
How can you see Techno in 10 Years from Now?
Techno is always evolving so is difficult to predict. But I think it might grab traits from other genres like EDM, Drum n Bass or Psytrance. I like that fusion a lot, I think in the future we will find it more difficult to distinguish between genres.
Where do you see Martin in 10 Years and what do we expect from You in the Future?
I see myself working in a big studio with lots of talented artist. My dream Is to have a place that allows self expression and team work to release the best music I can. Maybe have my own label, who knows? One thing Im sure is I will not stop working, Im loving the journey so far and thats the most important part for me.