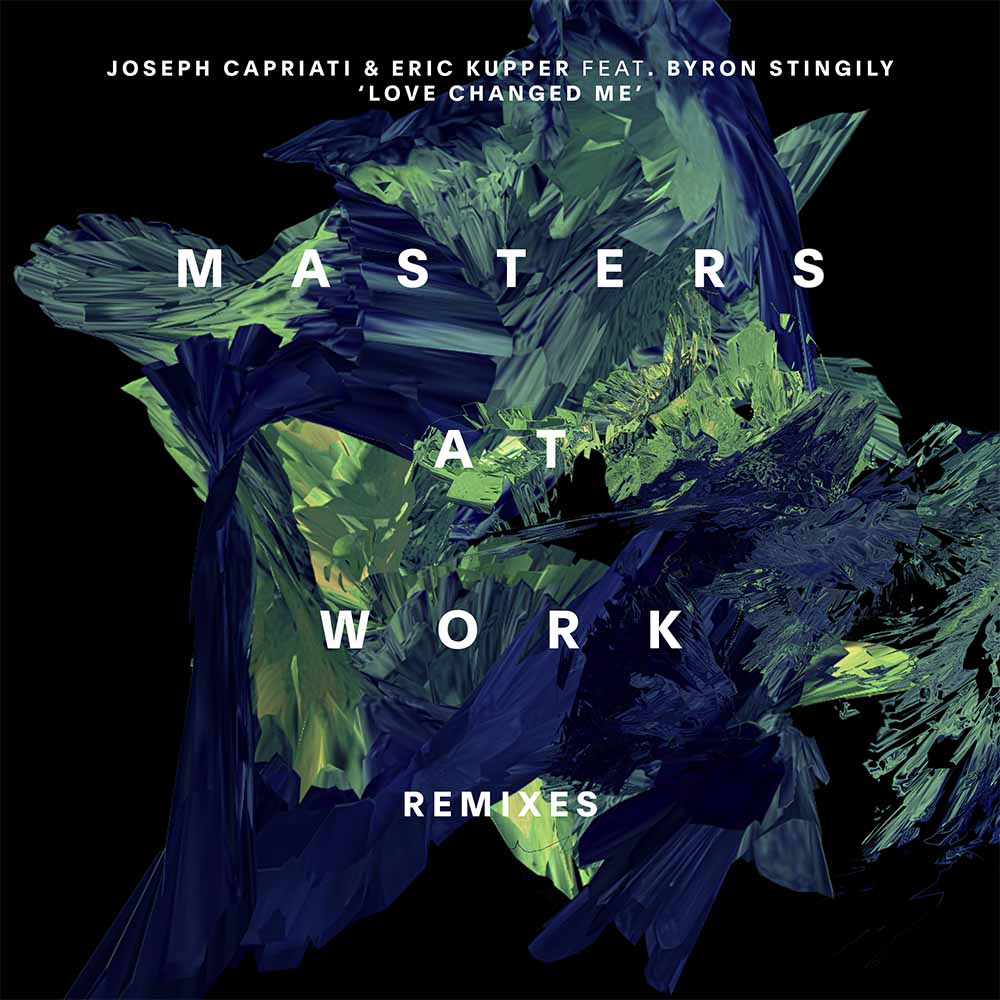 Masters At Work Remix Joseph Capriati, Eric Kupper and Byron Stingily's 'Love Changed Me' Out on Redimension.
Following two volumes of remixes that included DJ Stingray, Oxia, Carl Cox, François K, and more, 'Love Changed Me (Masters At Work Remixes)' brings the legendary pairing of New York's Louie Vega and Kenny Dope together as Masters At Work to deliver a mammoth six remixes of 'Love Changed Me' on two 12" vinyl this June.
"Masters At Work are the real first artists that inspired me in music since I was 11 years old. I have been listening to their music anytime, every day, anywhere and collecting the whole Masters At Work records catalog. This is a dream that came true! I have a lot of respect for them professionally and personally and this release means a lot for me." – Joseph Capriati Leading the collection is the 'Masters At Work Remix Vox Mix', a full-blown NYC house bomb, dousing
Stingily's vocal performance in reverb around piano licks and gliding pads as MAW's inimitable drum work runs beneath. 'Maw Rowdy Adlib Dub' sees the duo run the vocal track through a variety of off-kilter effects over powerful, clicky drums and dubbed-out stabs, while the 'Maw Rowdy Dub' strips the vocals down even more, accentuating the powerful production.
'Maw Bubble Bass Mix' brings a jacking take to the track, throwing heavily swung percussion alongside bubbling synth work. Additionally, a set of instrumental versions are provided, with 'Maw Instrumental' and 'Maw Bubble Bass Inst' stripping the tracks of Stingily's performance for vocal shy DJs. Also included is the original cut from 2020's 'Metamorfosi', which displays Capriati, Eric Kupper and Byron Stingily at their finest.
"We had a great time working on 'Love Changed Me', and felt good to come back in the game as MAW with this one here amongst others. It's been a true musical pleasure to contribute to the new Joseph Capriati project. Dubs and Vocal versions, something for everyone, a Masters At Work interpretation!" – Masters At Work