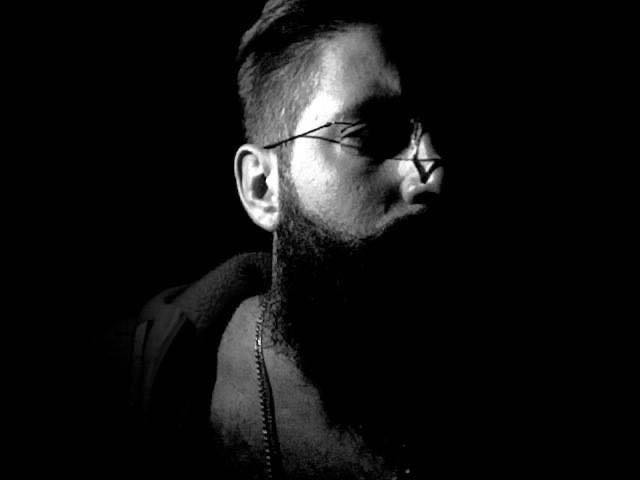 Mario Mangiapia (aka Mintech), was born in Naples on January 23, 1989. From the age of 11 years is close to the electronic music scene, following in his favorite artists's concerts. The turning point for him was in 2006 when he decided to buy his first studio and make his first productions, but soon Mario's sound began to change with more deep and dark bigroom groove accompanied by melodic synths, releasing tracks on prestigious labels. Many releases are coming out, stay tuned to see what the future holds.
Joined by Mintech Today as he will release His "Meteora" EP On Our Label Loose Records. So we took the chance to ask Him Some Questions and here what he said.
First tell us how life was during this 2020 and how you kept yourself busy?
It has been a strange year, I think a bit for everyone, artistically they have demorallized us but we have found our dimension even in this difficult moment. I tried to give my best in the studio by experimenting with new sounds by creating something that would give me more satisfaction without feeling the pressure of the labels
What drew you to the music industry, how did your career begin ?

the passion for clubbing and music is what drove me in this sector. It all started at school, private parties with friends, then the first events in their own city until to share important consolle. In the meantime, I set up a small studio in the house where I could create my own sounds and experiment them on the dancefloor.
From there the first consensus on some prestigious labels, where important collaborations as well as important friendships also took place.
Who are your favorite artists and how do they inspire you?
The artists who inspired me are a bit those of the old guard, who to be honest, they influenced me to bring me to the world of djing, I could name a few like: Jeff Mills, Robert Hood, Derrick May, Kevin Saunderson, Robert Natus, Carl Craig, Juan Atkins and many more. I deeply admired their sets and found the right musical dimension in them.
Tell us about your EP "Meteora"? How did you come up with the Title? What inspired you to make the EP?
As I said before, my EP "Meteora" was born from the desire to experience a new sound, something innovative that went beyond my usual dark and deep sound. I wanted to try these fresh sounds that in the last period are characterizing the current techno a bit. The title comes from a cosmic vision of these tracks, I like to imagine it a bit like a soundtrack of the universe, at least it gives me this impression – lol
How would you describe the music that you typically make?
My music is nothing more than a mix of moods of the moment, tending to always be quite hard, also surrounded by melancholy melodies, as well as being dark.
According to Mintech, what's the most Important Quality of a DJ?
this is one of the things that puts me a lot in contrast with others in the sector, it often makes me have contrasts, simply because I think that one of the best qualities for a DJ is the "musical mentality", that is, today there are too many, but really too many pseudo artists who, by attaching two loops, inserting a melody, believe, and also have the presumption of knowing and doing more than those who wrote a piece of history in a scenario like that of techno music. In addition, they do not even know what it means to live a situation like clubbing, share a console with an international artist, follow a musical lineup, in my opinion the basics are missing today and social networks in some cases have finished ruining us. In short, today anyone can be a DJ.
What did you do in your Career and will never do again?
I did a lot of things, especially in my home city and I would do them all the same way, even if they took me a little bit away from the clubbing scene
How do you see Techno in 10 Years from Now?
I cannot answer this question with certainty, but I sincerely hope that it will return to having a better face like when I lived it.
Where do you see Bertzi in 10 Years and what do we expect from you in the Future?
I hope to get as far as possible by capturing the best results and consensus from the experts in the sector.