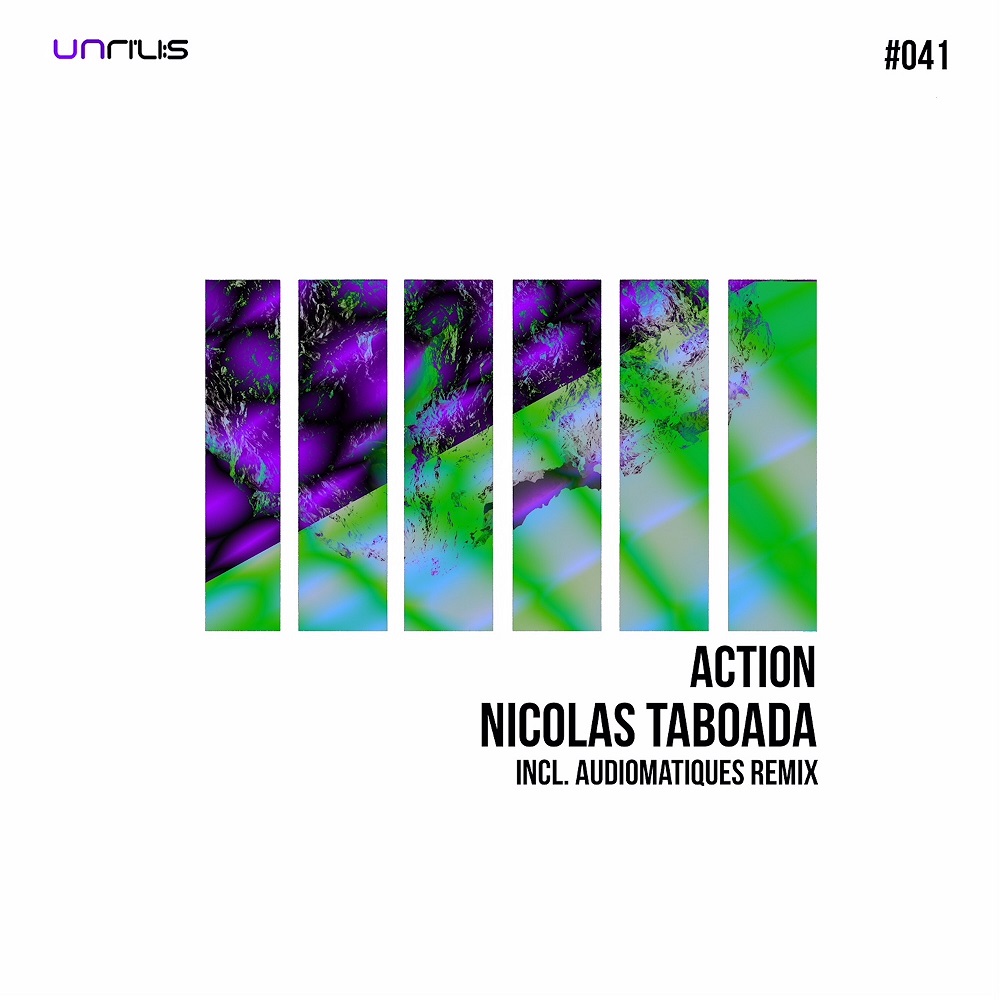 Nicolás Taboada and Unrilis are thrilled to release the new aptly-titled EP "Crazy"
EP title / Crazy
Artis / Nicolás Taboada
Remixer / Audiomatiques
Buenos Aires-native Nicolás Taboada and Unrilis are thrilled to release the new aptly-titled EP "Crazy", a collection that showcases an artist already riding high at the age of 22. After gleaning inspiration from the likes of Len Faki, Sven Väth, and Adam Beyer, Taboada turned his full attention to studying music as a teenager, leading to productions that have gained support from artists like Umek, Spektre, and Sasha Carassi, and earned releases on Phobiq and Kraftek, among others. Marco Conte's Audiomatiques, project takes a turn on the creative side here as well, boasting an Italian flavor that has earned spots on Loose Records and Unrilis either as Artist and A&R after learning his way around the studies at Nut Academy. "Crazy" is not one to miss, and lends itself to delighting electronic music enthusiasts and practitioners alike around the world.
Tracks:
-Action (Original Mix) – Throwing listeners into a world that can only be described as massively diverse and kinetic, the artist draws energy from some truly epic vocals to heighten the effect of all-out tech-house glory. Never predictable, the twists and turns from sky-scraping highs to ground-breaking depths could not be named anything else, delivering a monumental hit that is sure to play right by crowds of all sizes and tastes.
-Action (Vocal Edit) – Borrowing sci fi influences that transform the intro into a curtain call to madness, listeners are warned by a colossal voice that the fun quota is only going to rise, then delivers on that promise by raging beats and high hats that infect whoever is listening with a need to move and groove with the mastery at hand.
-Action (Audiomatiques Remix) – A throbbing rhythm and up-tempo drum work dance beautifully together on this deeper take on the title track. By sliding the bass line into new, darker terrain, the artist creates a reimagining that becomes a unique adventure unto itself, which is all one can ask of a solid remix, not to mention a repeatability factor that is sure to have great staying power on dance floors everywhere.