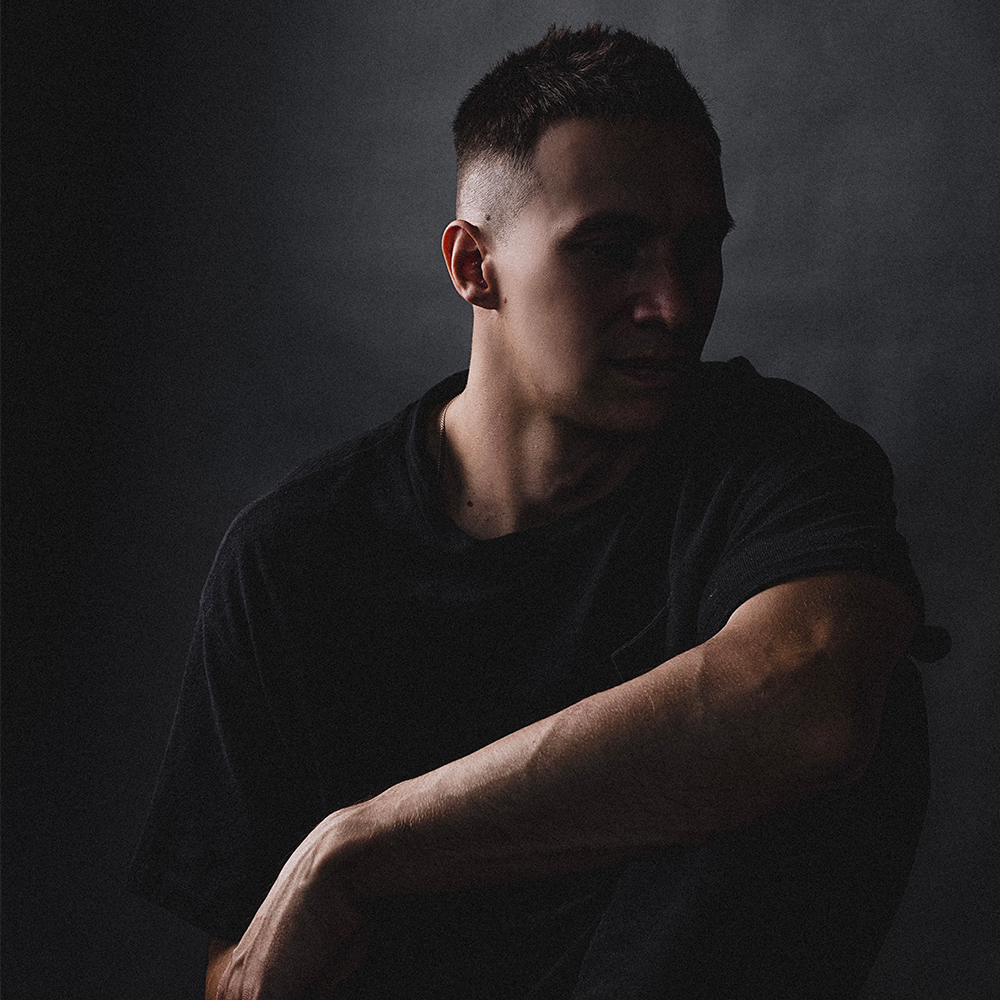 He began his musical career in 2013 in the style of European techno, literally in a couple of years, he attracted the attention of many large foreign techno stars. Already released on the largest techno labels in Europe: Suara, Tronic, Noir, Loose Records, Odd Recordings, Set About and Codex.
Joined by Optimuss Today as he will release His "Nebula" EP in Collaboration with Dok & Martin On Our Label Unrilis. So we took the chance to ask Him Some Questions and here what he said.
First tell us how life was during this 2020 and how you kept yourself busy?
at the beginning of the year I worked on my project Creptonit Records, it's my label and promo team that organizes parties in our region. We continued to fight with the government to organize our parties until all the clubs closed.
What drew you to the music industry, how did your career begin ?

Since childhood, I was found of club music, first as a listener and party-goer, but in the future
I wanted to broadcast music myself from the remote control, I opened a podcast at that time and many people liked it. Then I decided to try to start writing music in the style of minimal techno and it overwhelmed me for several years and I got into this industry. Later I tried different styles until I came to Techno
Who are your favorite artists and how do they inspire you?
I really like Enrico Sanguliano, Wehbba, ANNA, today i working more dark style Temudo,
Flug, Slam.
Tell us about your EP "Nebula"? How did you come up with the Title? What inspired you to make the EP? and What do you like the Most About Dok & Martin Music and how did you guys define your collaboration "Nebula"?
I think this is a spontaneous coloboration that suddenly appeared in our heads. and we wanted to translate this into reality, there were a lot of edits in these tracks and the ideas changed several times, but the general essence remained the same this is a good experiment made to please our listeners.
⁃ What I like most about the guys from the Dok & Martin project is their love and approach to their creativity. This is one of the most promising techno projects for me. The guys have gotten a lot of support from industry stars and have great releases. But they remain simple guys with whom you can talk heart to heart.
How would you describe the music that you typically make?
I myself cannot describe my music, because I am constantly experimenting with the sound. but my friends usually say that my style is recognizable is the powerful beat bright bass line with a fat synth.
According to Optimuss, what's the most Important Quality of a DJ?
The most important quality of a DJ is not a virtuoso mixing of tracks, but a sense of the dance floor, you can play from the iron, but if it makes people move and scream with delight, this is the most important quality of a DJ to feel the crowd.
What did you do in your Career and will never do again?
Making pop music for another artists.
How do you see Techno in 10 Years from Now?
now there is a very interesting trend in techno music everyone is trying to go into underground techno, thereby making it pop, I think that in the near future techno music will replace the genres we are used to and become one of the main directions.
Where do you see Optimuss in 10 Years and what do we expect from you in the Future?
I have very big plans for myself, I am growing not only as an artist and label owner, but also
as an event organizer. In ten years, this steam locomotive called Optimuss will not stop.