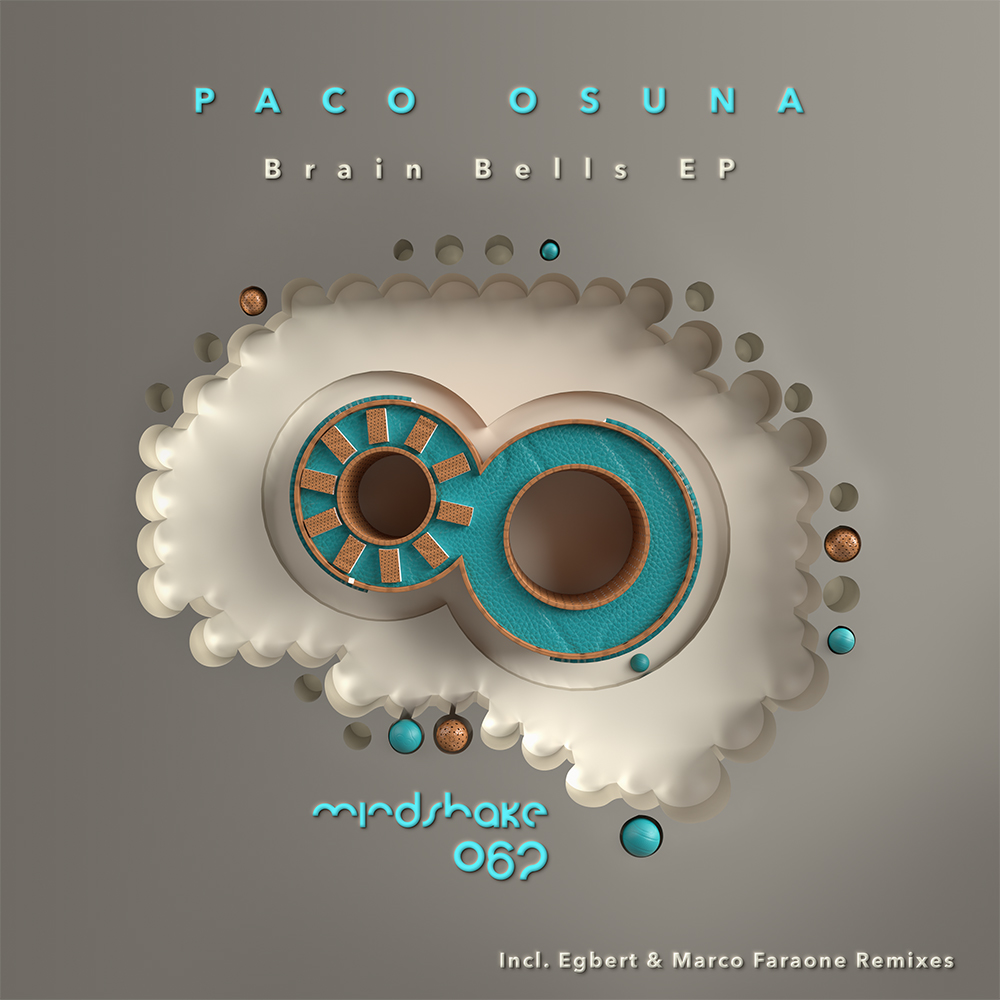 Paco Osuna is Back on His Label Mindshake Records with a Massive EP Release.
Paco Osuna is back on his label Mindshake with a new EP featuring two of his original tracks alongside remixes by Marco Faraone and Egbert.
Along with releases on Mindshake, Paco Osuna has featured on some of the world's best known labels ranging from Richie Hawtin's Minus to Adam Beyer's Drumcode. One of Spain's most accomplished DJ's, he is in regular high demand with EP's like this one being a fine example of his exceptional talent.
Marco Faraone is on remix duty, adding the Midas touch he has previously applied to his top selling releases on influential techno labels like Radio Slave's Rekids, Josh Wink's Ovum and Shlomi Aber's Be As One.
Dutch maestro Egbert also adds his stamp with a peak time remix in the style he has showcased on scene leading imprints that range from Sven Väth's Cocoon to Dense & Pika's Kneaded Pains.
Dark with peak time energy and hypnotic moments, this techno focused EP has swelling tension perfect for playing loud.
"Brain Bells" opens the EP with explosive claps and pitched tom drums layered with a lurching bassline. The intense bell melody and muffled vocals contribute to the murky atmosphere that adds suspense to the unfolding excitement.
Second of the originals, "TechBass" does exactly what is says on the tin with a throbbing bassline that pulsates a fierce energy throughout the techy track. Swelling with a brooding energy, the unrelenting onslaught of sub bass is a speaker rumbling masterpiece.
Track three is Marco Faraone's remix of Brain Bells, which adds a looped melody that transforms the track into a hypnotic version. Deep but still dance floor focused, this masterfully crafted remix has a subtle sophistication for all to enjoy.
Egbert closes out the EP with his rework of Brain Bells that adds dramatic bass stabs to key elements from the original. The sinister mood combined with the frantic melody creates a compelling rollercoaster ride that will have people screaming for more.