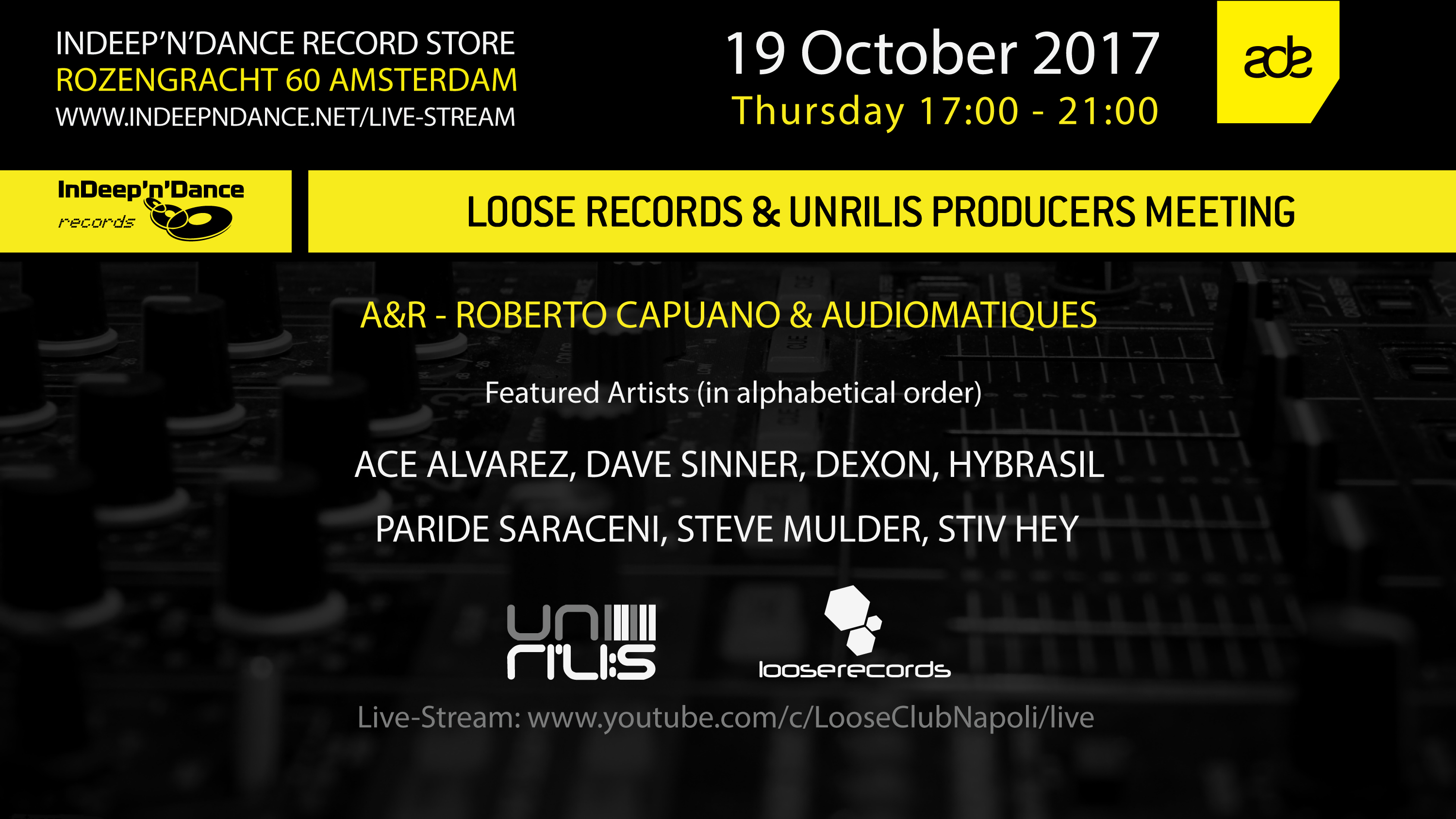 ADE 2017 – 19 October Loose Records and Unrilis Producers Meeting…
…at its 3rd edition our meeting's focus stay the same, gathering with artist, friends and discovering new talents.
Our A&R's (Roberto Capuano, Audiomatiques,) meets producers for demo submissions.
This edition will see the appearances on stage of Ace Alvarez, Dave Sinner, Dexon, Hybrasil, Paride Saraceni Official, Steve Mulder and STIV HEY.
For more info visit the event page…