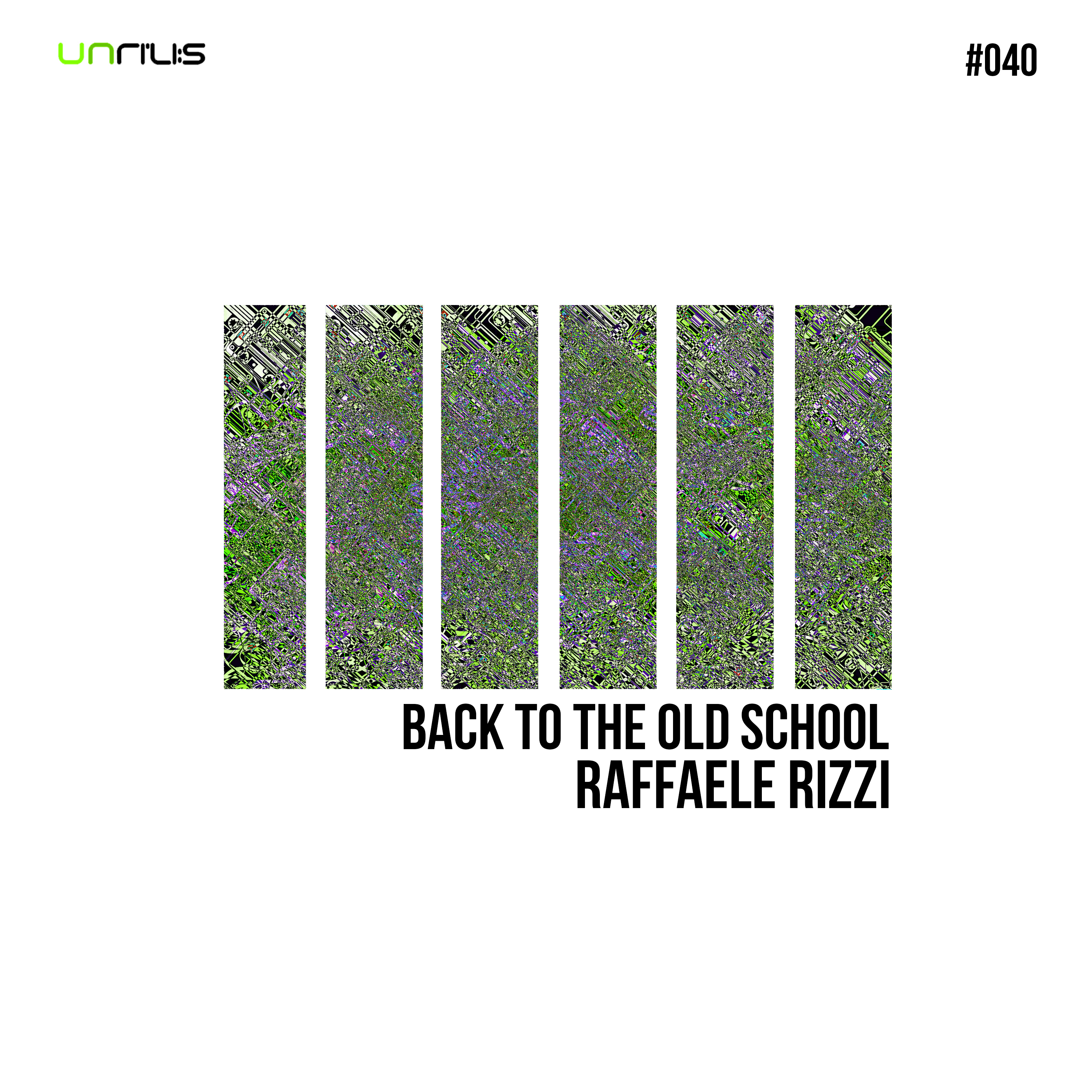 Raffele Rizzi EP, "Back To The Old School"
EP Title – Back To The Old School
Artist – Raffele Rizzi
The winning combination of Raffle Rizzi and Unrilis prove once again that a solid partnership can foster mutual growth and keep delivering tremendous results. A Naples local with a background in classic music extending back to the age of 10, Rizzi took to electronic music a mere five years later, and the results have seen support from legends like Adam Beyer and Richie Hawtin, along with releases on Tronic, Deeperfect, and Alchemy. Rizzi's newest tracks in this collection testify to a young talent that is only continuing to evolve, and witnessing the progression on display in this collection is nothing but a true pleasure to experience and share in any venue.
"Back To The Old School" – Embracing traditional roots while climbing high on new branches, the title track ironically shatters expectations and positively blazes with creative energy, weaving crowd-pleaser tech-house staples with spicy twists that promise to keep listeners of all kinds up on their toes and asking for more.
"Androide" – Chattering drum kits and bouncing synths quickly give way to sound effects that engineer a world of their own, pulling listeners into a reality that at turns sounds both dream-like and futuristic, and in turn open avenues that boggle the mind with some very welcome creative edges when it comes to music production and execution.
"Lost In The Clouds" – Cruising through some more relaxing tones at first, this subtle approach quickly leads into an all-out adventure of a track, exploring elegantly rhythmic peaks along with some truly dramatic, bass-heavy valleys, all in the spirit of fearless experimentation in order to produce some of the most inventive music this genre can offer.