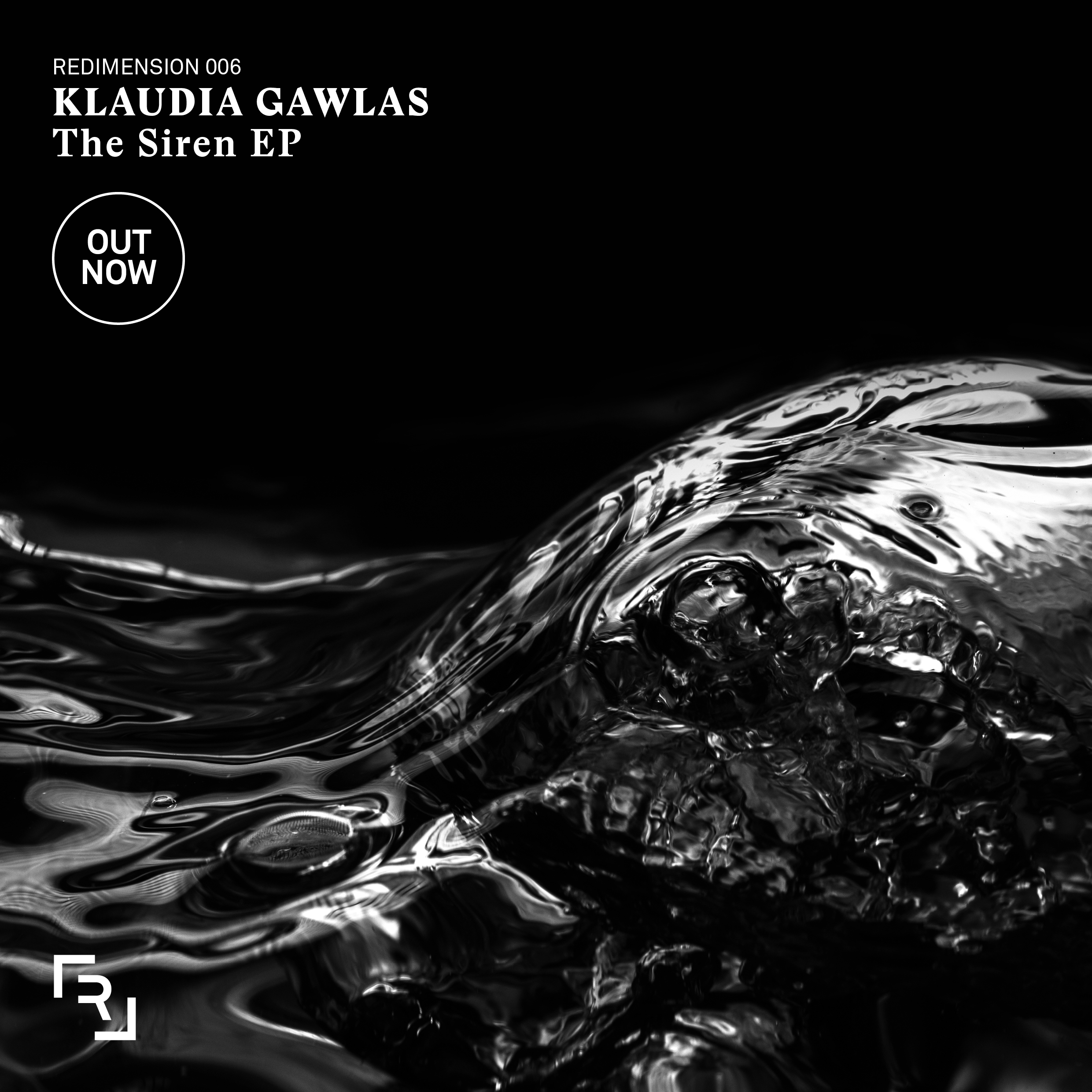 REDIMENSION'S latest EP is from Klaudia Gawlas
Redimension is the label project of Joseph Capriati and is run as a platform to champion music that showcases the more underground side of his taste in techno. Along with tracks from the label boss himself, it's also featured contributions from Adam Beyer, Anthony Parasole, Flavio Folco and Rino Cerrone.
Now on its sixth release, the labels latest EP is from Klaudia Gawlas, a leading lady in the world of techno who plays DJ gigs all over Europe and other parts of the world. Her skills behind the decks and crowd reading abilities are second to none, and those honed skills have translated into the explosive tracks she produces.
Working with a great number of highly respected record labels she has consistently proven herself to be a skilled producer, and she delivers the goods once again with a stunning four track EP of dark and thundering techno.
"The Siren" opens the show with crunching percussion and acid pulses that grow with ominous tension, whilst the dance floor focused framework of the mechanical groove ensures maximum impact. Fast and ferocious, this hard-hitting cut takes no prisoners with a menacing sound.
Keeping the same tough vibe, "Lightnings" is second on the EP with fast flowing hi-hats, clap rhythms, and hypnotic synth work. The eerie atmosphere present in this immersive cut of ground shuddering techno adds to its overall exhilaration of the track's aggressive style.
Track three "Niet" focuses in on a sensual vocal layered over a tough percussive groove, which combine to create a captivating eloquence both unnerving and alluring. Distinctive and full of personality, there is no doubt that for many DJ's this will be the main attraction of the EP.
Closing proceedings is "The Whirl" that uses an arpeggiated lead synth to create an uplifting mood to this otherwise sinister cut. Unrelenting in its onslaught, the invigorating strength of the tracks up-tempo and energetic momentum is like a tsunami of sound.