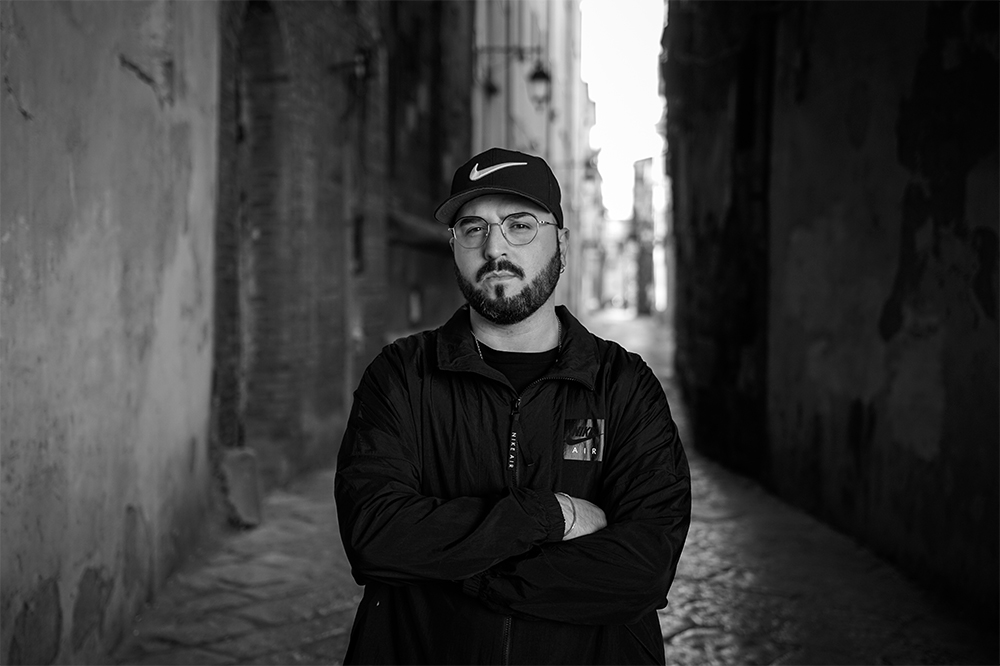 New Chapter For Rian Wood as well with Loose Records as he makes his Debute EP with Aran Burn called "Mind Control" is already out last Friday, So we took the chance to ask Rian Some Questions and here what he said.
What drew you to the music industry, how did your career begin (and when)?
Since I was a child I had a passion for music, my father was a great collector of vinyls of rock, blues and funk music, I stayed there for hours lying on the ground with headphones listening and I entered my world; Then one day my brother came back with a Daft Punk album and there I was mesmerized by those futuristic sounds that took me to another dimension, where my passion for electronic music was born. At the age of 12, I bought my first equipment and started putting music and getting more and more passionate, then one day in 2006 I listened to a historical group present here in Campania and I went to play in the most renowned clubs in the region. I played in the most historic places in Campania such as the Golden Gate, Metropolis, Duel etc. making openings and / or closings to large internationally renowned electronic music DJs.
Who are your favorite artists and how Do they inspire you?
My favorite DJ is Adam Beyer, he is really great, with his sound he is able to transport me and give me an incredible charge of energy, I had the honor of meeting him in Naples in 2013 at Old River Park was a unique emotion. In terms of study and production I have many producers that I admire such as: Enrico Sangiuliano, Spektre, Umek, Frankyeffe and others.
Tell us about your EP "Mind Control"? how did you come up with the Title? What inspired you to make the EP?
Mind control was born in Aran Burn's studio, while we were playing a bit with the synths there was a sound that entered the head and from there we sampled a vowel that said mind control.
For mind control we used a lot of dunes and studio templates, for drum the bassline Tr303 instead . Taken was born from a vowel from an old disco house then we added acid sounds with Tr303 .
You are mine was born from a series of combinations of sounds with the synth serum instead of the drum part with studio templates.
How would you describe the music that you typically make?
The music I make is sometimes more melodic while others are more driven, sometimes it also depends on the mood and from which to draw inspiration, I hope to always transmit positive energy
How can you see Techno in 10 Years from Now?
I see it very futuristic and experimental.
Where do you see yourself in 10 Years and what do we expect from Rian Wood in the Future?
We still have to work hard, I hope that one day all the sacrifices and efforts will pay off, but for the moment I still see myself in the studio working In Favbet casino , there is a variety of gaming options, including slot machines, roulette, blackjack, baccarat, and other gambling games. The casino has a large collection of games from leading software developers such as NetEnt, Microgaming, and Play'n GO.