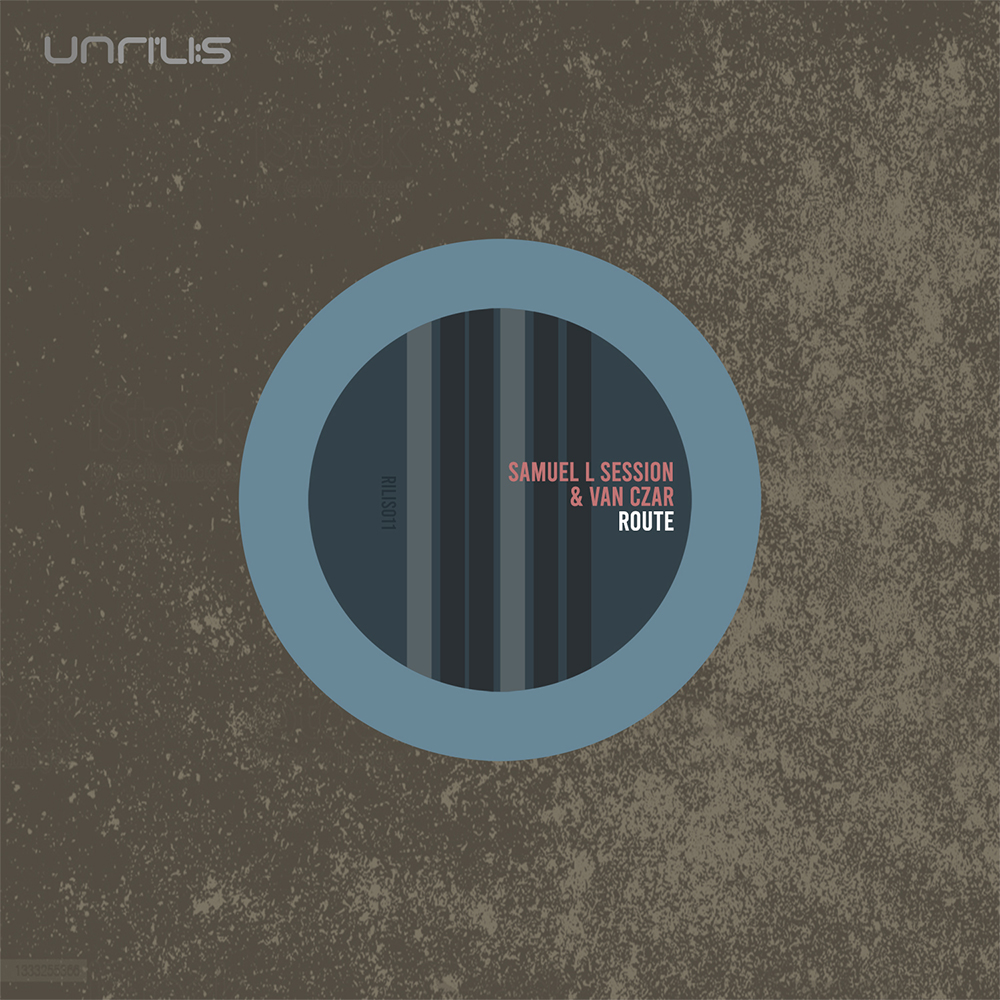 Samuel L Session & Van Czar 'Route' EP is Out now on Unrilis.
Samuel L Session and Van Czar drop a four-track techno EP on Unrilis that showcases a deeper and more hypnotic sound with dystopian atmosphere and driving percussion.

Rino Cerrone launched the Unrilis record label over 15 years ago, and part of the label's back catalogue is its iconic Rilis series. 2022 sees the relaunch of the Rilis series that has a focus on underground DJ tools with raw analogue sounds.

The Rilis series was originally launched in 1999, and was restricted to a concept on only 10 releases, each pressing a limited run of vinyl. It was hugely popular with each one often selling out in only a week and picking up DJ support by people ranging from Jeff Mills to Richie Hawtin.

Those first 10 releases were focused on Rino Cerrone's own music, but since his retirement from the industry, the revitalised Rilis series will welcome other artists whose sound matches the label's underground concept.

This latest release in the Rilis series features collaborative tracks by Samuel L Session and Van Czar who have previously teamed up for releases on other imprints ranging from Marco Bailey's MB Elektronics to Ben Sims' Hardgrooves.

Both are also successful solo artists, Sweden's Samuel L Session being well-known for his headline DJ sets at clubs around the world, along with the music he has released via iconic imprints such as Slam's Soma, Shlomi Aber's Be As One, Len Faki's Figure and Emmanuel's ARTS plus his own imprints SLS, Cycle, New Soil, and Klap Klap

Belgium's Van Czar is also an accomplished DJ who is well-established across Europe and he has also released music on respected record labels ranging from Kevin Saunderson's KMS Records as well as the classic imprint, Yin Yang.

"Air Raid" opens the release with its eerie pads, spine-tingling melody loop and machine-driven percussion. It's got a raw aesthetic with dramatic claps and snare fills that add to the building suspense.

"18-022" is a dark and stripped back track with modulating synth textures layered with fast-flowing high-end percussion. Its pounding kick drum and clap rhythms add rigid structure to its expansive atmosphere and dance floor focused groove.

"Route 200" has thrashing cymbals punishing claps and rippling pads that create a stripped back groove submerged in deep atmosphere. Rich with analogue textures and gritty sound design, its relentless energy is tailor made for club sound systems.

"Objectivism" closes out the release with it's funky bassline and bleeping melody. Whirling textures and fluttering percussion maintain an unrelenting tension that's driven forward by the pounding kick drum.