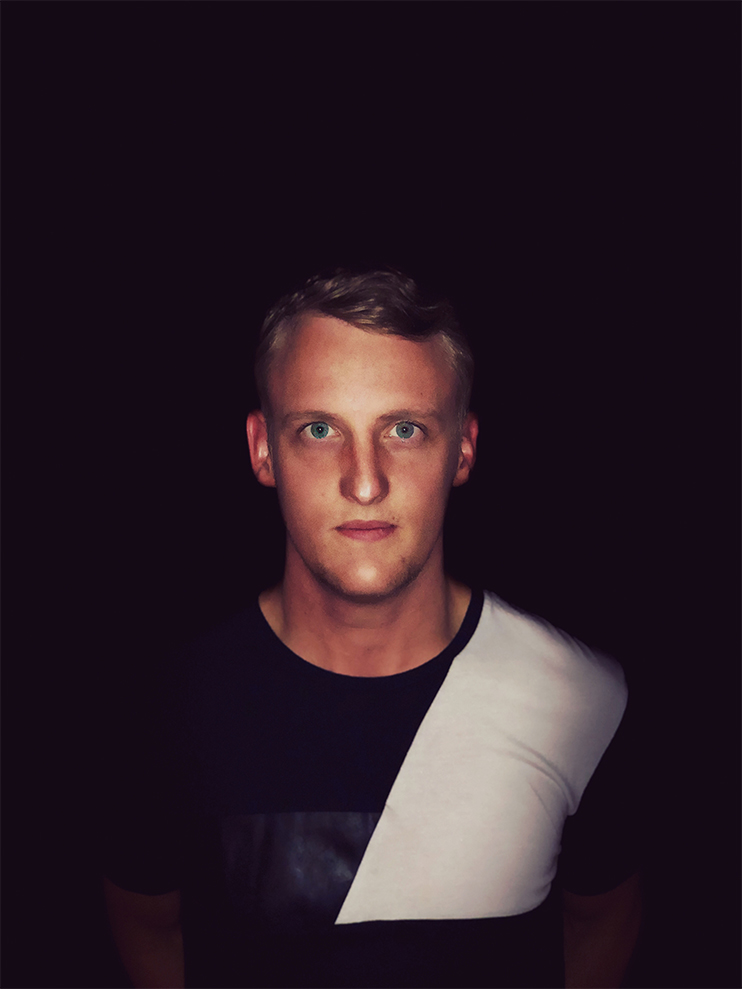 A rising name in the UK best known for his pulsating driving techno productions. Stevie's dark industrial sounds portray a mix of both melodic and driving techno, its easy see why his versatile productions are creating such a hype! Stevie's sudden burst of success has been built around his releases, delivering a unique and original sound whilst remaining current and quickly developing his knowledge of the ever-evolving techno scene. Stevie's desire for experimenting with new and unique sounds has lead him to where he is today.
From signing to The Yellow Heads 'Reload Records' with the successful No Tone EP, to his 2019 'Bayon EP' on Eclipse Recordings going straight into the Beatport Top 100 Techno releases receiving support in clubs all across Europe! This follows his first release 'Get Back Home' which hit Number #1 in the Beatport top 100 Minimal chart and his 'Extract EP' reaching #10 in the top 100 Techno releases alongside some of the industries biggest names! Gigs have seen Stevie support some of technos biggest names like Enrico Sangiuliano, Joy Hauser, Joran van Pol, UMEK and T78, to name a few, where he can showcase his versatile approach with energetic, relentless sets.
Starting a new Decade with a massive Debute Solo EP called "44" Coming out on our Label Loose Records, So we took the chance to ask Stevie Some Questions and here what he said.
What Drew You To The Music Industry, How Did Your Career Begin (and when)?
Ever since a child I have always been interested in creating music. From playing the guitar, piano, drums to then discovering electronic music. Trance was the first genre to draw me in and I practiced mixing/dj'ing every day and night. I then realised I wanted a career in the music industry and started producing music and taking it professionally in 2015.
Who are your favorite artists and how Do they inspire you?
In terms of track selection Sven Vath is one of my favourite artists to watch live. I stand there on the dance floor and think where the hell has he found this track! When listening to his sets and the releases on Cocoon it really sparks creativity in me and has me itching to get back to my studio.
Tell us about your latest EP «44»? how did you come up with the Title? What inspired you to make the EP?
I made a 44 week plan and sort of a personal goal to aim for last year. This sparked the beginning 44. The track title 'Mercury's Way' came from the idea of Freddie Mercury (believe it or not!). After watching the fantastic movie 'Bohemian Rhapsody' it sparked a tonne of inspiration in the sense that Freddie Mercury (& Queen) although taking inspiration from opera they didn't want to sound like anyone else, they just made music that came into their head and did it 'their' way. Resulting in one of the most successful bands in history. For me, my track Mercury's Way is one of my most interesting tracks I've made to date.
How do you see Techno 10 Years from Now?
A lot different. Techno is built on the foundation of experimentation and is constantly evolving. If you listen to Techno from the early Detroit days it is a lot different to what's out there now. Some can't accept the changes, some are making the changes. It's all based on personal taste and how you view it. It doesn't really bother me as long as the music is good and the people enjoy it. Nevertheless being true to yourself when making music is crucial.
How would you describe the music that you typically make ?
The music I create varies depending on a number of factors i.e. recent inspiration, mood, ideas I have previously recorded. I openly admit I haven't found my 'sound' as of yet. But I like the sense of freedom from this, not having the same ideas/sounds keep popping up in my head. However, I sometimes envy artists that have found a unique sound to them, this can be more efficient when making music especially when the writers block hits you!
Which DAW do you use to produce music?
I currently use Ableton Live for both creating tracks and the mixing process.