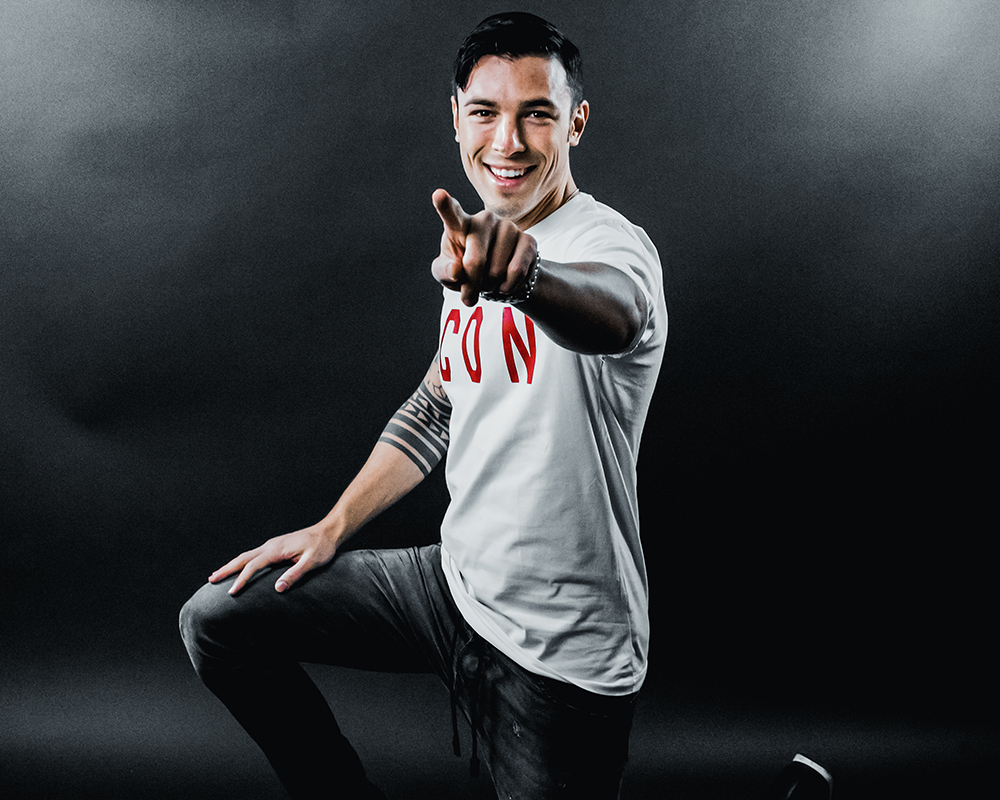 Hailing from Milan, Stiv is quickly becoming an authority in techno, spearheading the next generation of music leaders. Approaching the genre with a contemporary edge, Stiv flows between a punchy techno and a more groove based tech style.
A New Chapter For Stiv Hey as he is set to Release his EP "Engage" On Our Label Unrilis, So we took the chance to ask Him Some Questions and here what he said.
First tell us how life is during Quarantine and how you keep yourself busy?
Hi Guys! Honestly I'm having a really great time, I finally have the time to do a lot of things I had in plan and never had some time for.. like mastering my vinyl mixing skill or learning the piano. As always, every day of mine is filled with music, I love it so much! Playing instruments, building my record collection, working on a live set, djing, mixing and mastering, producing my music with different alias from ambient to techno.. this is how I spend all my days 🙂
What drew you to the music industry, how did your career begin (When was the exact moment you felt like it's time to be a full time Artist and DJ?
What drew me to the music industry was the feeling I experienced the first time I went to a club, it was my 18 bday in 2009 and a friend of mine took me to Amnesia Milano where Sven Vath was playing… at one point of the night he played the Dubfire's Remix of Grindhouse… that moment generated such a strong feeling and connection, I still feel it right now when I produce, it never went away! The exact moment I felt it was time to be a full time artist, was 3 years later in 2012 when I started  university. I then noticed that I couldn't focus at all on the lectures and I was just waiting them to end to open my laptop again and make some music. It became pretty clear to me what I wanted to do in my life.
Who are your favorite artists and how do they inspire you?
I have so many favorite ones, each one for a different reason. I really admire everyone who does has done  this job since for long time, like artists with a 15/20yrs old career. The level of their dj skills is so high, not to talk about the quality of the sound of their productions. I respect and try to understand everyone's  music vision and I get inspired by so many people it's difficult to name just a few 🙂
Tell us about your EP "Engage"? How did you come up with the Title? What inspired you to make the EP?
This one came up easy as the vocal in the track says "Engage" – I liked the word and meaning so BUM!, it was there ready for me to catch. This particular EP was born from an experiment, after a few years of intense touring (and a bit of struggle to keep the right balance with the studio time) I really wanted to create a "travel-setup" I could use to produce music while travelling. So these where the first tracks I made on the road and I could never expect to end up with such a result,  honestly. Something that makes me smile is that I created "Sonder" on the train on my way to the airport in Barcelona (and I was almost missing the right stop because I was too concentrated in the production lol) and it is turning in one of my most supported track!!
How would you describe the music that you typically make?
Well, I make so much music, with different alias, because I have the need of keep changing and evolving my sound. Sometimes it is proper techno dancefloor tracks, some other times is ambient music for meditation. There are also times when sometimes I make music I can't even define with a specific genre. I'm constantly experimenting and looking for an original signature sound, I enjoy this process so much!
How do you see Techno in 10 Years from Now?
I see a very big potential of growth for Techno. In my opinion it will get bigger and bigger as a genre.
Where do you see Stiv Hey in 10 Years and what do we expect from you in the Future?
I see myself doing what I love so Music Music Music. I'm actively working to build the first Italian community for music producers, so we can finally start to support each other and work together to bring the Italian Sound to a higher level. The first step of this project was building a website named Tutorial Musica Italia, which we launched about  1 year ago and we already had over 400 music producers joining the family. So in 10 years from now I see this project developing at its full potential. I also run another company named Memories Entertainment with my partner Antonio, which is managing amazing events around the world. Many things will happen with Memories as well, so stay tuned 🙂