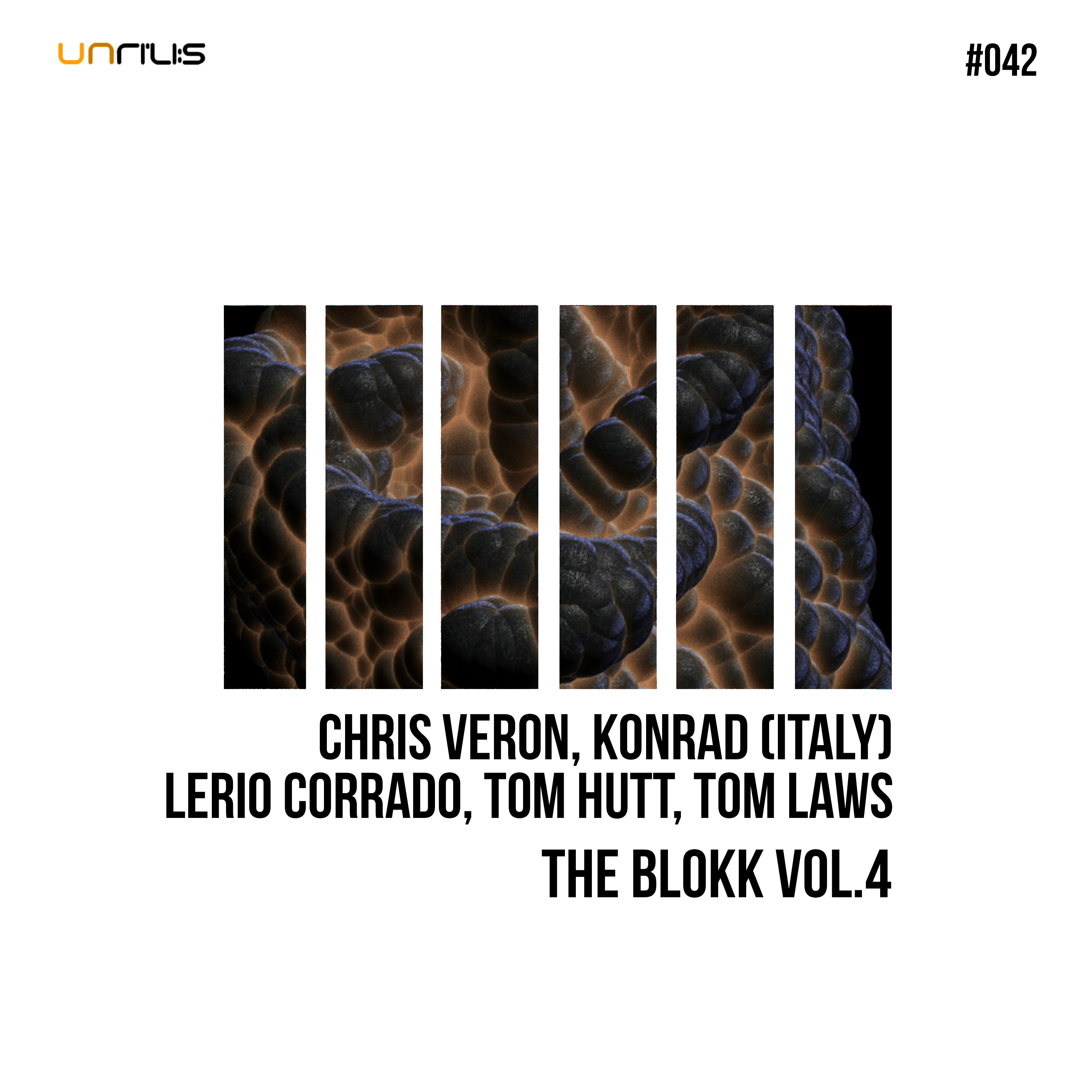 Unrilis is proud and delighted to add another edition to their anthology series with THE BLOKK VOL. 4, a percussive odyssey through some of the hardest hitting creative juggernauts of technos modern era. Featuring new productions by, Chris Veron, Konrad (Italy), Lerio Corrado, Tom Hutt, and Tom Laws, listeners are in for a ride unlike any other as these artists explore and redefine the best of what this genre can offer. Get ready to play and replay THE BLOKK VOL. 4, as this is a collection that truly promises lasting power for generations to come.
I Dont Wanna See by Chris Veron – Thunderous drum game opens a track that any tech house fan can get behind in a hurry, mixing in some 80s-esque synths and vocals to add flavors that are at once eclectic, sensual, and highly danceable, no matter what the event or venue.
Get Up Stand Up by Konrad (Italy) – Starting off with bouncing echo effects that work in perfect tandem with a powerhouse collection of vocals, a clear mastery of rhythm and how music can get people moving becomes clear very quickly in this song, creating a track that would work well to take any DJ sets energy level to a sprint.
Scraping the Walls by Lerio Corrado – A heavier, darker approach keeps the subterranean vibe alive on this track, interspersed with razor-sharp high hats and crescendos that boast no shortage of ingenuity and finesse, speaking to top-tier production skills that bring this new true classic-in-the making to the table.
Hostiles by Tom Hutt – Fast-paced and ready to rock the crowd out of the gate, the intro heralds an onslaught of imaginative arrangements that pull listeners into places that are both ethereal and aggressive, trance-inspired and techno-based, all while carrying a beat that demands to be moved to and repeated again and again.
Dynamite by Tom Laws – Explosive from the first note, the intensity of this track is only matched by its stamina, as the entirety never wavers from an insistence on pouring on more and more strength into every twist and turn made by the artist, making for a juggernaut of a song that is sure to win over crowds everywhere.